Posted 2:24 p.m. Tuesday, Nov. 29, 2022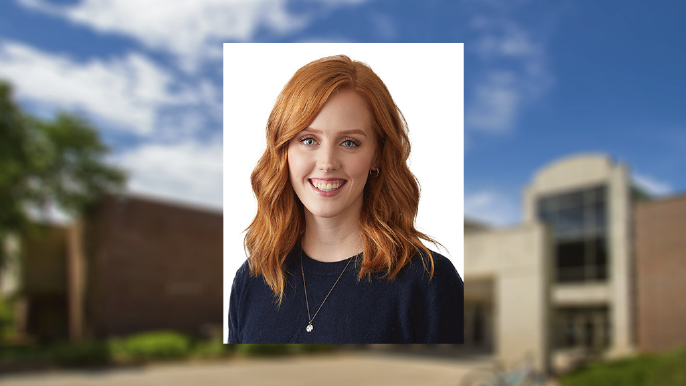 Get to know Outreach Librarian Chelsea Wyman-Green
As Murphy Library's Outreach Librarian, Chelsea oversees the publicity of the library's various services, events and resources, works with Murphy's Outreach Assistant to manage the library's social media presence, and serves as the editor of The Fine Print blog and newsletter. You might also see her helping students with their research questions at the Reference Desk or teaching library instruction sessions.
Keep on reading to learn more about her!
More about Chelsea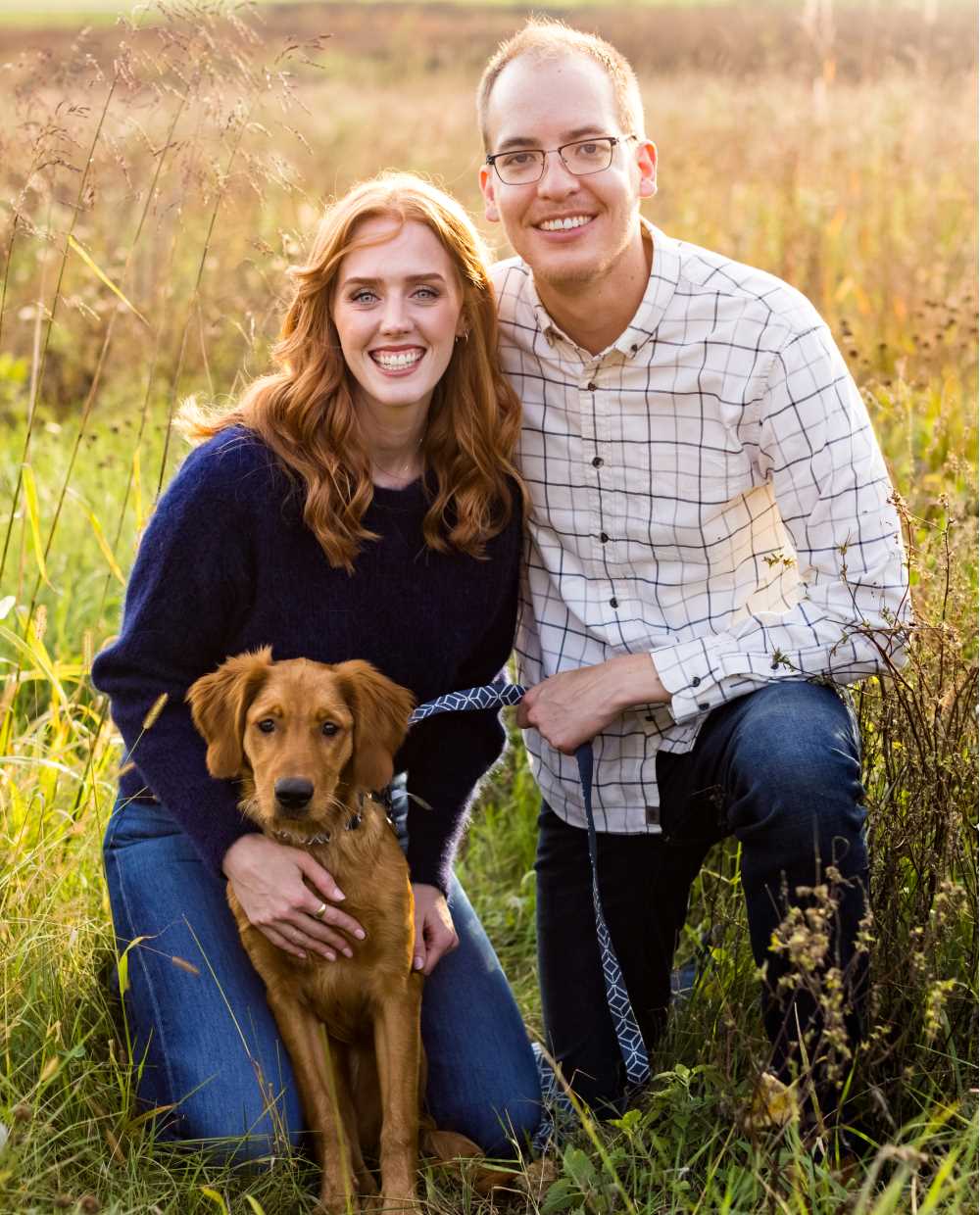 Where are you from?
Westby, WI
What's your favorite part of your job?
I really enjoy the opportunity to be creative in my work, and no two days end up looking the same. I appreciate all the variety—it keeps things interesting, and I'm constantly learning and being challenged in new ways.
How long have you worked here?
4 and a half years.
What do you do when not at work?
I have an adorable dog named Lucy that I spend lots of time with. I spent most of the past two years wedding planning, which was fun, but now that's over, I'm glad I have more time now to do other things I enjoy like cooking, baking, reading, hiking, and watching copious amounts of T.V. with my husband.
What have you read/viewed/listened to/etc. recently?
I recently read "Under the Whispering Door" by T.J. Klune and have been working my way through the works of Ali Hazelwood and Helen Hoang.
We watch a lot of movies and T.V. shows in our house. I just saw the newest "Black Panther" movie and may or may not have a minor obsession with "Love is Blind." I also spend a probably unhealthy amount of time scrolling TikTok.
If you walk into our kitchen on any given day, you'll probably hear either Prince or Disney music (or NPR if my husband is doing the dishes). Although with the holidays fast approaching, I've recently made the switch to Chistmas music!
What might surprise us about you?

I don't like mac and cheese.
Favorites:
Song - "Drops of Jupiter" by Train
Food - mashed potatoes and gravy
Season - Fall