Posted 2:48 p.m. Tuesday, May 4, 2021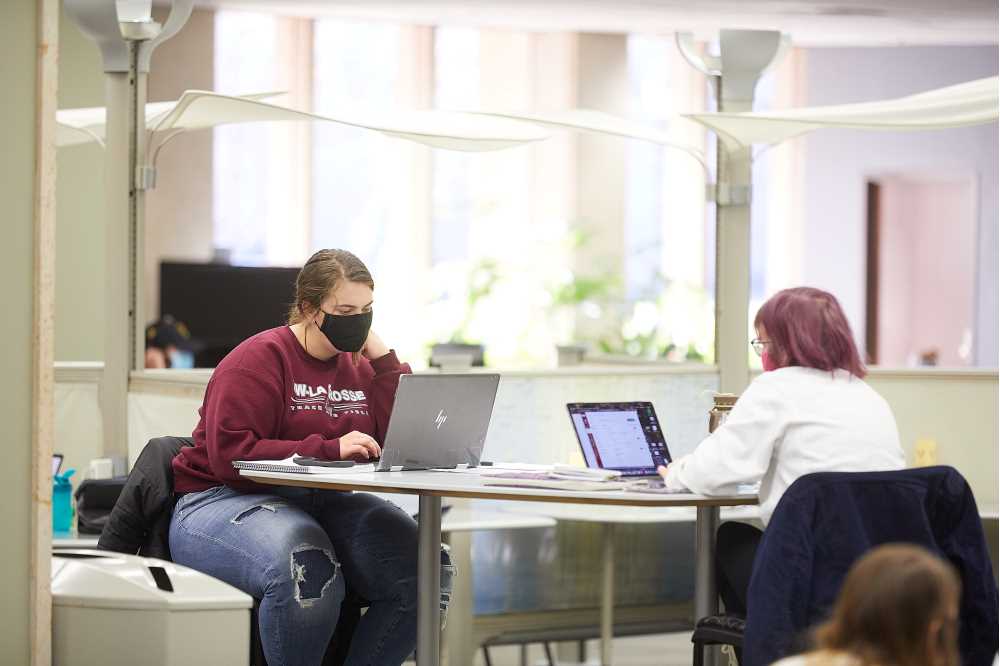 Survive finals with help from Murphy Library
This crazy year is almost over, but you still have to make it through finals. Murphy Library is here to help! We have many resources available to help you do your absolute best during finals week!
De-stress

Resources
Need a study break to help you de-stress? Try one of the following:
Extended Hours
The library will be open later for finals May 8-14.
Saturday, May 8: 12:00 p.m. - 12:00 a.m.
Sunday, May 9: 12:00 p.m. - 2:00 a.m.
Monday, May 10 - Thursday, May 13: 7:30 a.m. - 2:00 a.m.
Friday, May 14: 7:30 a.m. - 6:00 p.m.
Study Areas
Remember that masks must be worn when in the library, including in study rooms.
Silent Study Room

–

T

hat's right, this room is 100% silent. It's Room 12, along the

west wall of the library basement

.

The room

currently

seats

7

people, and everyone in the room takes a vow of silence, which includes no talking, whispering, cell phones, etc.!

Please note

,

Room 12 is not intended for group study. See below for group study room

availability

.

Quiet

,

Group

, and

Individual Study Areas

–

Library seating and study room capacities have been reduced due to COVID-19.

Visit

our

COVID-19 Updates page

to see current study room availability.

Room 121 on the main floor will also be opened to allow for extra seating.
Research Help
Need help finding a few more sources for your final paper? Are you trying to determine if the sources you've found are credible? Get virtual research help from a librarian from 11:00 a.m. to 3:00 p.m. on weekdays during finals.
You can also find library resources for different subjects, courses, or other topics by using our library guides.
Cite Your Sources
Writing up your bibliography can be tricky, but librarians have put together a Citing Sources guide full of tips and resources to help you create your citations.