Posted 8 a.m. Thursday, May 5, 2022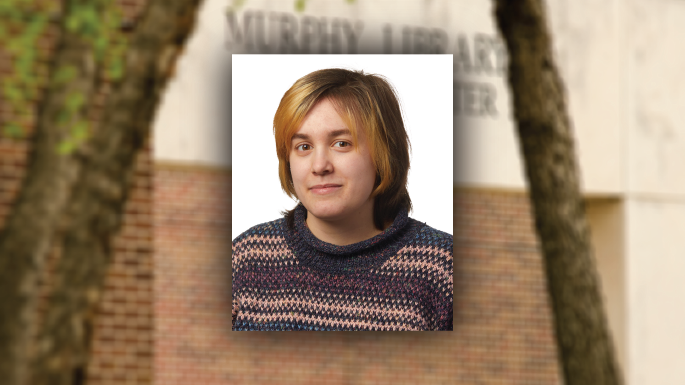 Murphy Library welcomes Eve Wenzel, Digital Collections Assistant
Meet Eve Wenzel, the newest member of the Murphy Library team! Eve works in our Digital Collections unit and is currently working on scanning matterials and putting in metadata for the Upper Mississippi River Conservation Committee (UMRCC) Collection in order to make them available online. Keep reading to learn more about her!
More about Eve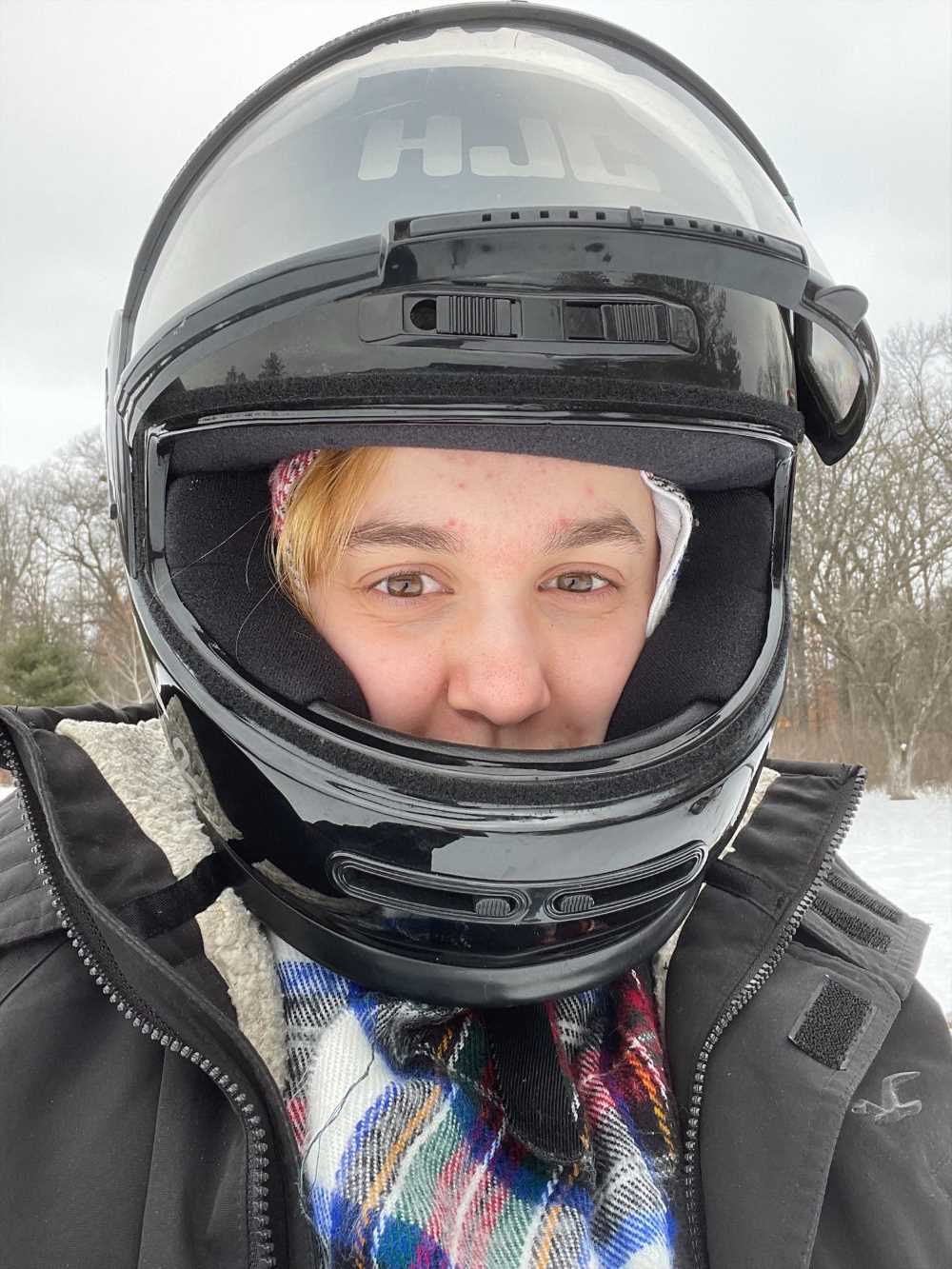 Where are you from?
Nekoosa, Wisconsin
How long have you worked here?
This is my fifth week!
What's your favorite part of your job?
I think it's interesting to see all the things that are in the UMRCC digital collection. I had no idea there were so many clams and mussels in the Mississippi or how they counted animal populations.
What do you do when not at work?
I read a lot, I like to crochet, and I spend a lot of time re-watching my favorite movies.
What have you read/viewed/listened to/etc. recently?
I've been re-watching "M*A*S*H," and I recently finished reading "These Violent Ends" by Chloe Gong.
What might surprise us about you?
I was a garbage man for a summer while in college.
Favorites:
Book - "Maurice" by E.M. Forster

Movie - "Rebel Without a Cause"

T.V. show - "M*A*S*H"
Song - "Cleopatra" by The Lumineers
Album - "Gone Now" (2017) by Bleachers
Band/musician - One Direction
Season - Winter

Holiday - Christmas
Food - Chicken chili
Color - Green