Posted 1 a.m. Thursday, May 5, 2022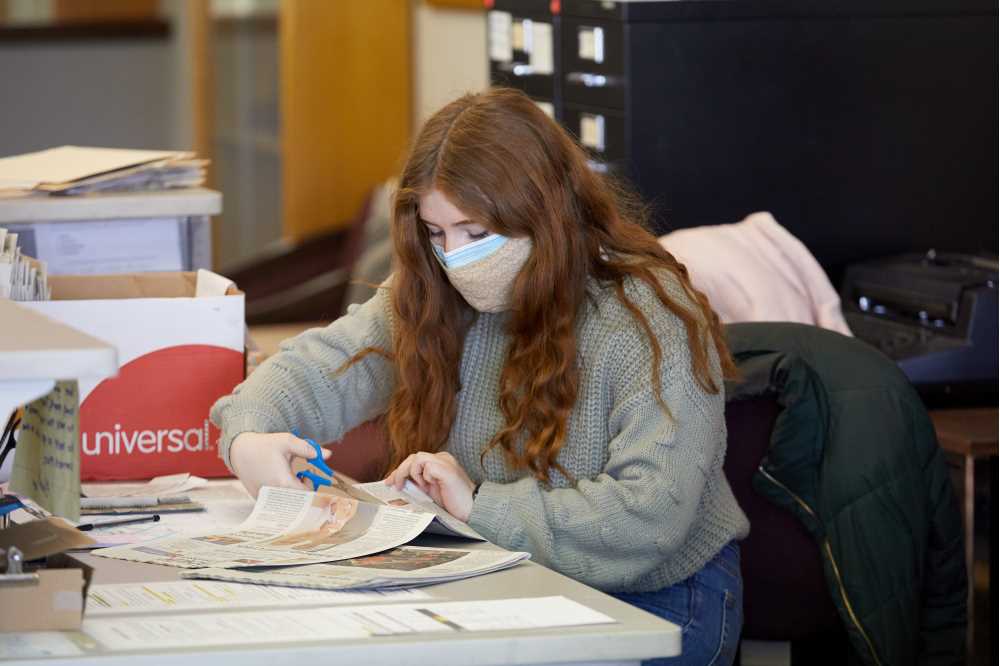 Congratulations to the 2022 scholarship recipient, Brittany DeChambeau
By Teri Holford
Murphy Library is pleased to announce the recipient of the 2022 George Gilkey – Special Collections Research Scholarship is Brittany DeChambeau. Brittany, a UW-La Crosse senior who is graduating in May 2022 with a teaching degree in history education, wrote the winning paper, "A Disease That Paralyzed a Nation: Wisconsin's Responses to the Polio Epidemic," for her HIS490 capstone class.
As a student worker in Murphy Library Special Collections/Area Research Center Brittany has become an expert in tracking down primary sources. She explains: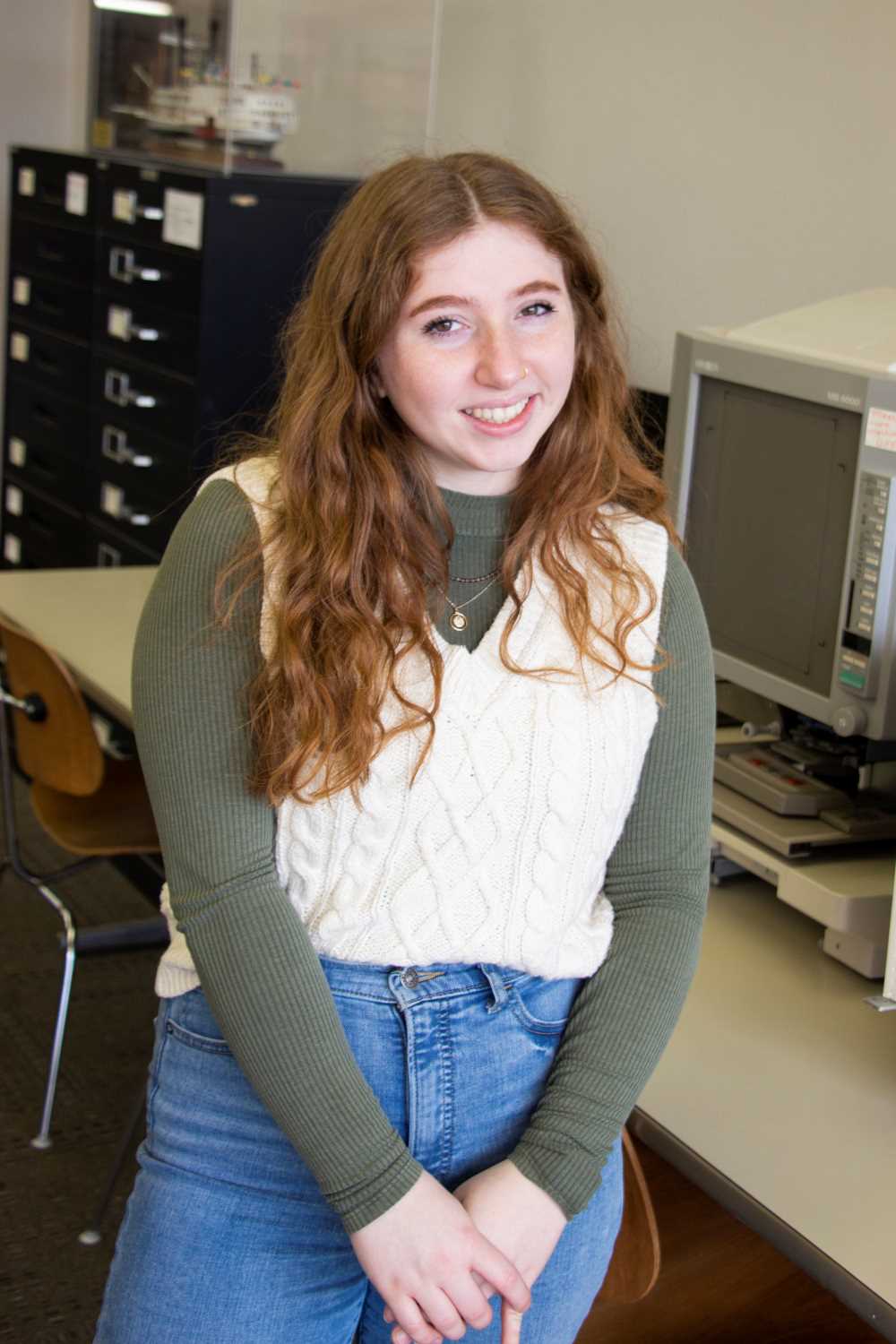 "For my 490-research paper, I wanted to discuss a new interpretation of a well-known(ish) historical topic. So, I investigated the Wisconsin response to the polio epidemic in the late 1940s through the early 1950s. Living through the coronavirus pandemic affected my life in a variety of ways, and working at the archives at the library, we had discussed and created a new COVID-19 collection to record the responses and feelings of those living through the pandemic. From an archival perspective, in years when people are studying this pandemic, it is going to be so important to have a collection of primary source responses to better understand what was actually occurring at the time. This made me reflect on other diseases our nation has lived through, such as the Spanish Flu, which wasn't recorded well. Details about individuals and the rates are more scattered, more unknown than I thought about polio, and this occurred at a time when records were more commonplace. I thought there was more information out there about this disease. There was a lot of information, but as I researched, I realized the secondary sources were all focused on the same few places: New York, Texas and California. I thought this would be a great chance to create a helpful new interpretation of the polio epidemic. I wanted to add the Wisconsin and Midwest perspective to the polio epidemic and create a resource for others to understand what had occurred here and what sources would help others interested in the topic.
The largest takeaway about my project was that Wisconsin responded similarly to the rest of the nation regarding the polio epidemic, but the government's response method had the Wisconsin people at the center of all decisions. The people of Wisconsin and how they responded were also a large part of my research, and, through primary sources and biographies, it is noted that Wisconsin residents were truly in a panic during this time. Parents were afraid of letting their children out of the house, and nurses were afraid to work with polio patients, which showed an overall hysteria about the disease in general."
To be eligible for the scholarship, applicants must show how they used materials in Special Collections or the Area Research Center network. Brittany consulted a variety of primary sources transferred here from the Wisconsin Historical Society, including an interview with Evelyn Hoover conducted by Rita Jenks, a nurse working in La Crosse during the epidemic; a memoir by Jerold W. Apps called "Limping through Life: A Farm Boy's Polio Memoir"; a biography of a Wisconsin resident who contracted polio at age 12; a variety of newspaper clippings from across the state; and government documents from the Wisconsin Historical Society containing letters of correspondence, transcripts, meeting notes, plans, vaccination records and advertisements for radio.
Brittany is currently student teaching at the Onalaska Middle School where she brings primary sources into her lessons as much as possible. One activity she has enjoyed doing with her students is a dice-rolling game meant to teach them about the electoral college where students play to try to 'win' swing states. The more engaging the activity, the more fun the kids have, which in turn is fun for Brittany to see.
After graduation in May, Brittany plans to stay in La Crosse for the next year or more and hopes to find a teaching job in the area. Otherwise, she will be a substitute for the district.
A physical copy of Brittany's paper will be cataloged and housed in Murphy Library Special Collections under the History Research Seminar, Undergraduate Thesis Collection.