Posted 12:18 p.m. Monday, April 19, 2021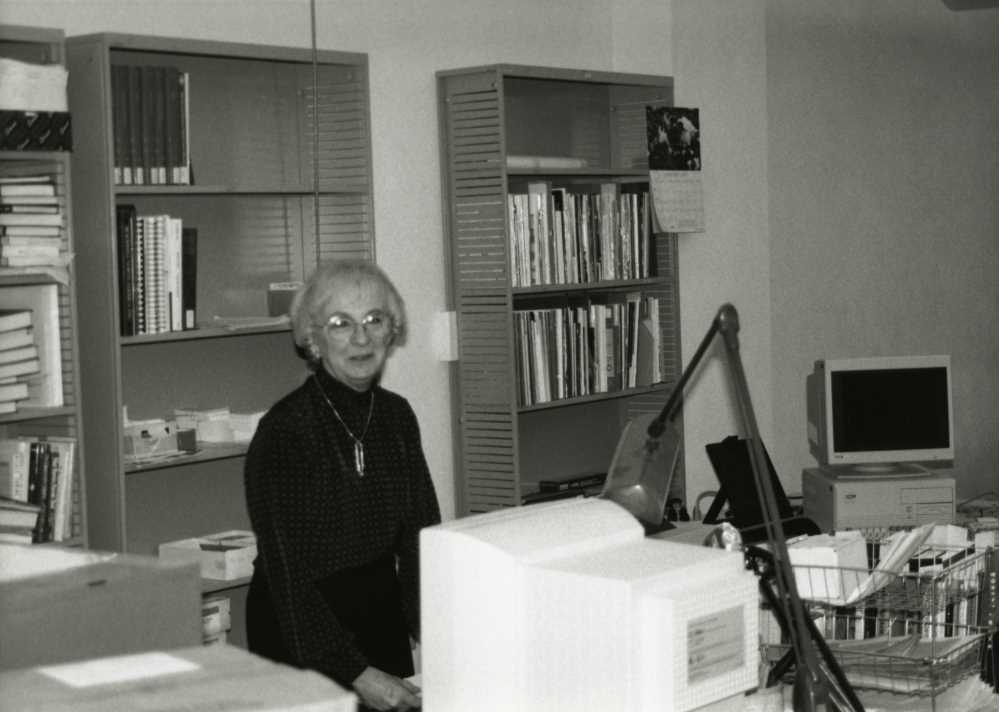 Yvonne Hyde Murphy Library staff member
Murphy Library staff member Yvonne Hyde died April 9, 2021. Yvonne served as a distinguished staff member of Murphy Library for 38 years; the last 18 years working in the Cataloging Department. She retired in 1995.

Yvonne was born in Chicago and attended Milwaukee State Teachers College. She married Bill Hyde in 1950 and they moved to Madison where Bill earned his Ph.D. and she earned her B.A. degree. They came to La Crosse in 1956 where Yvonne joined the library staff at UWL's previous Wing Library. Yvonne and her late husband Bill dedicated their lives to UWL, and many former and current colleagues of Yvonne (and Bill) have kindly shared thoughts on the impact of their generosity. The Hyde's wonderful support for the English Department includes the William & Yvonne Hyde Special English Endowment and the William J. Hyde English Department Scholarship Fund. In 2002, the English Department honored them by naming its colloquium series as the English Department William J. and Yvonne M. Hyde Colloquium Series, and Murphy Library later recognized them as recipients of the Eugene W. Murphy Library Special Recognition Award. Yvonne and Bill also continued to support the Murphy Library Endowment over the years and Bill helped establish a special book fund called the Billie Batchelor fund to purchase special literary works for the library collection.
Murphy Library Director John Jax remembers Yvonne as his father's boss at Wing Library in the late 1950s. John remember's his father saying, "She always cared much for the student workers and encouraged them to take classes from her husband Bill in the English department."
Memorials may be sent to the Hyde English Scholarship or to Murphy Library both at the University of Wisconsin-La Crosse, the La Crosse Symphony Orchestra or for Mass intentions in Yvonne's memory at the Catholic Church of the donor's choice.
For more information see the obituary.