Murphy Library and COVID-19 By the Numbers
Telling our pandemic story with data
Despite COVID disruptions, students still flock to Murphy Library rely workspaces and resources.
Posted 2:28 p.m. Thursday, May 6, 2021
What a year it has been! We made it through virtual teaching and learning, campus closures, working from home, social isolation, countless nose swabs, finally getting vaccinated and so much more! Through everything, the faculty and staff at Murphy Library have done our utmost to ensure that our spaces stayed safe, services remained available, and resources continued to be accessible. While many adjustments were required in order to achieve all of this, our commitment to the UW-La Crosse campus community persisted and is reflected in all we have done. Below is a slideshow reflecting much of what we accomplished from March 2020 through March 2021.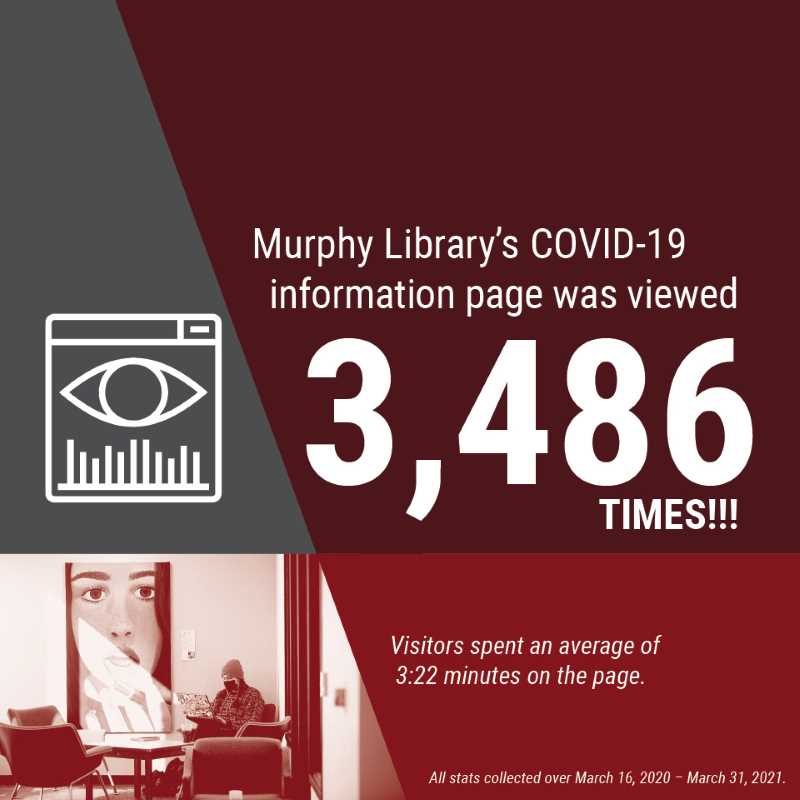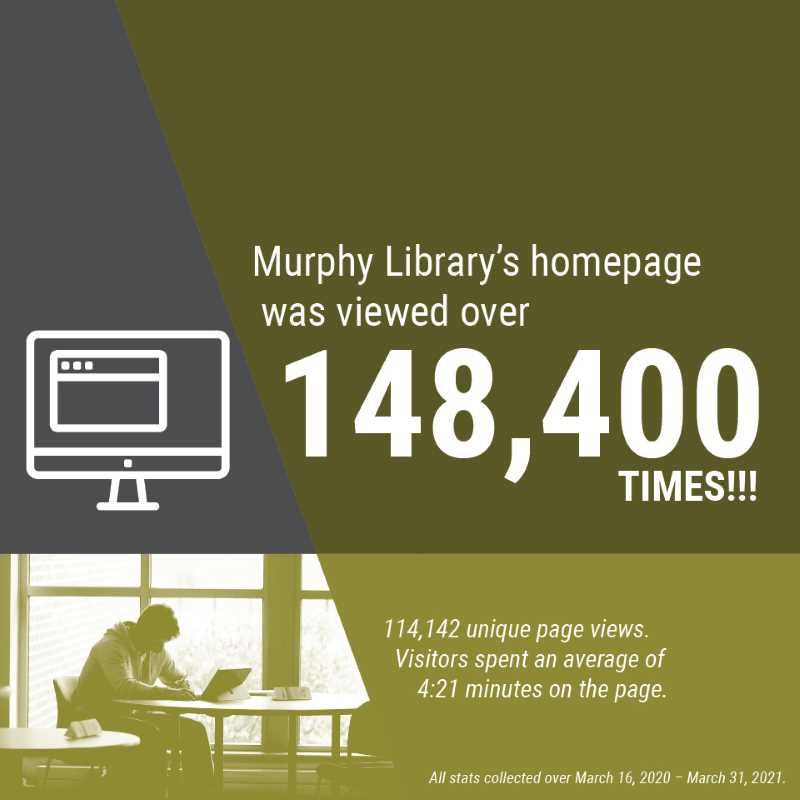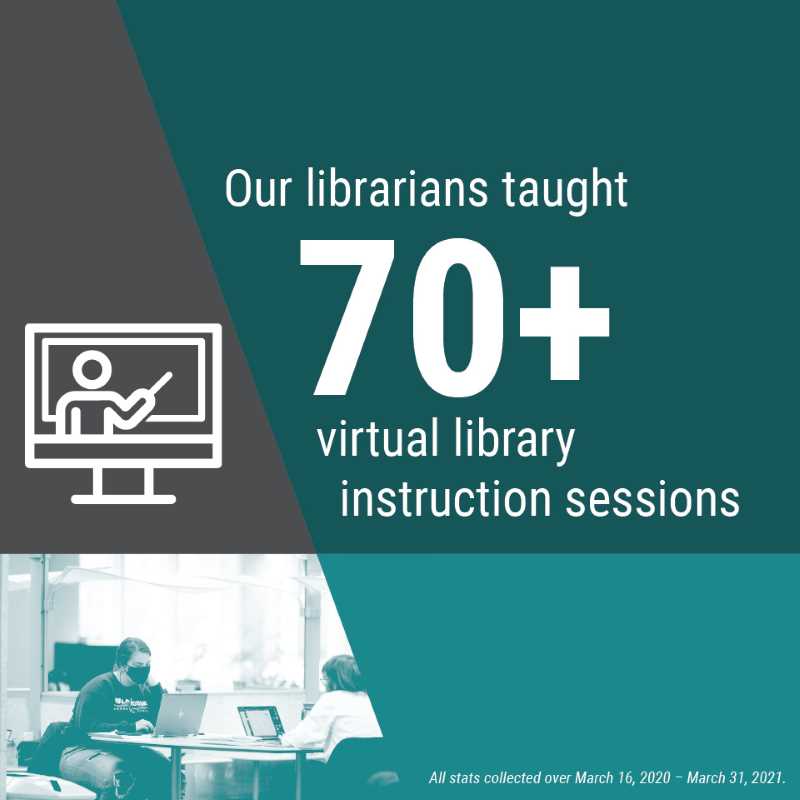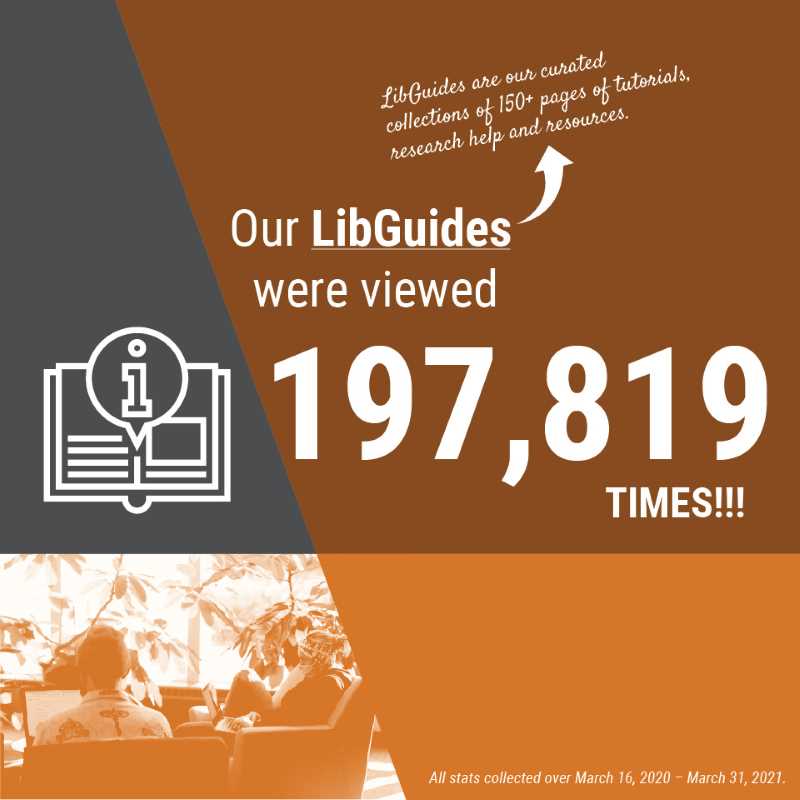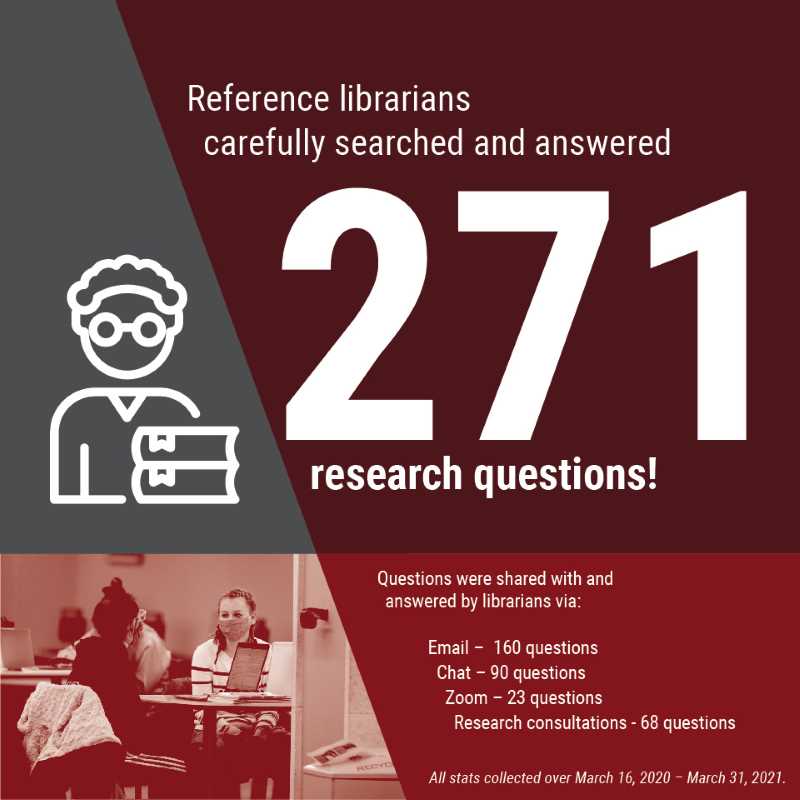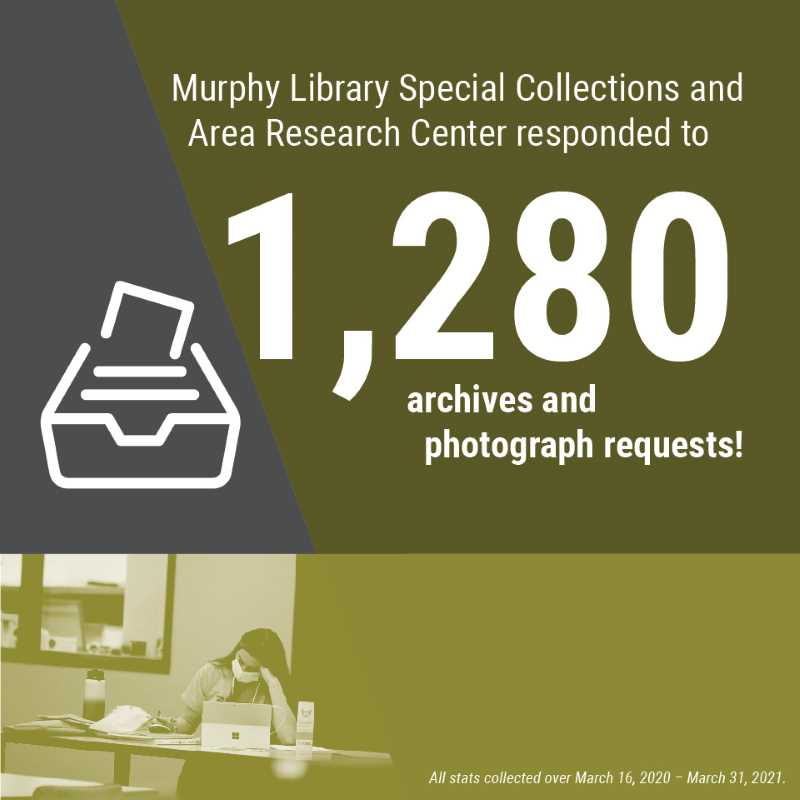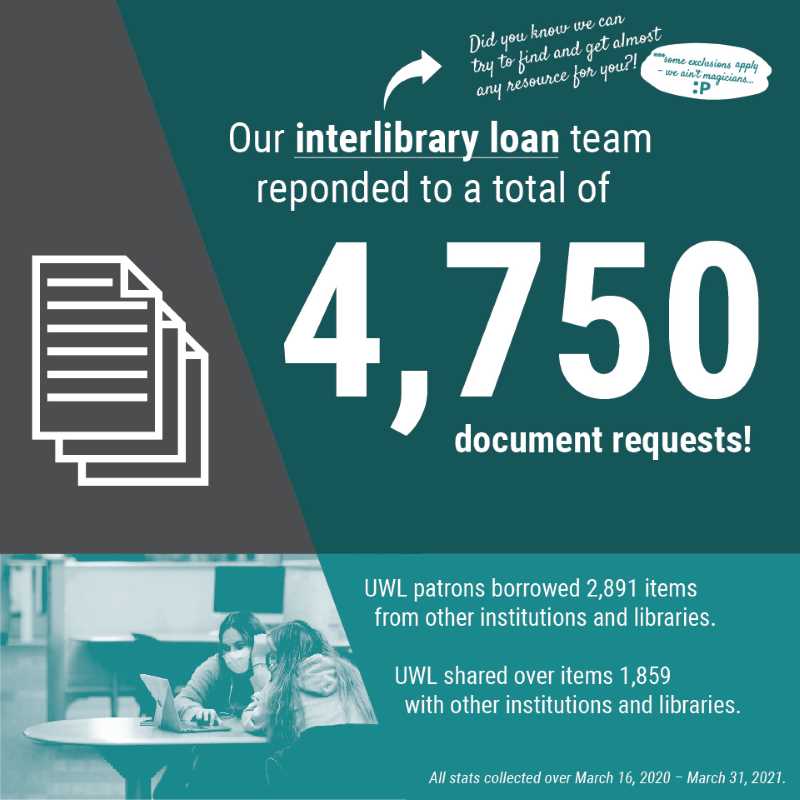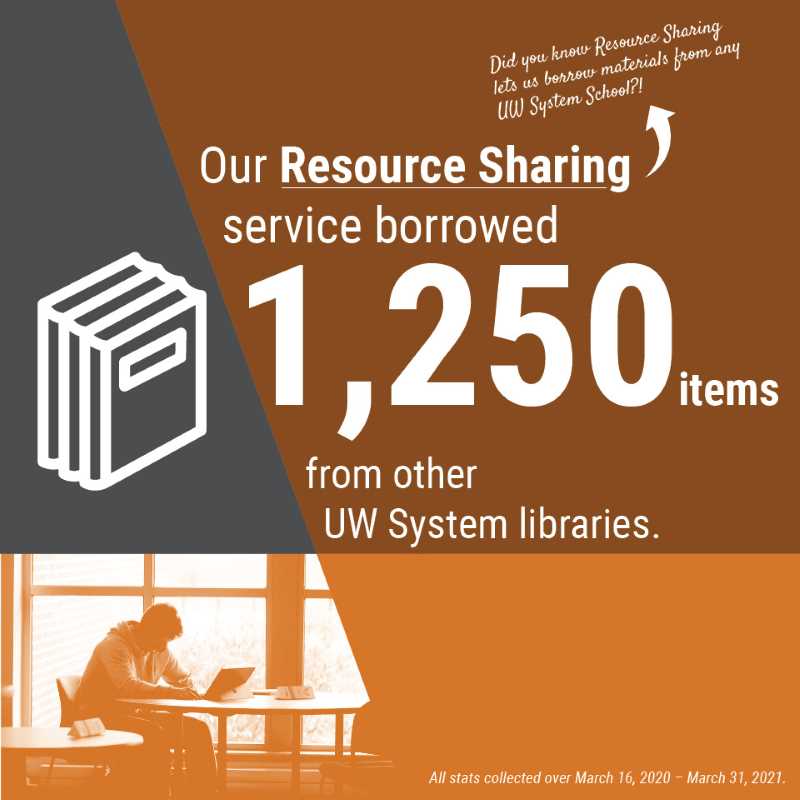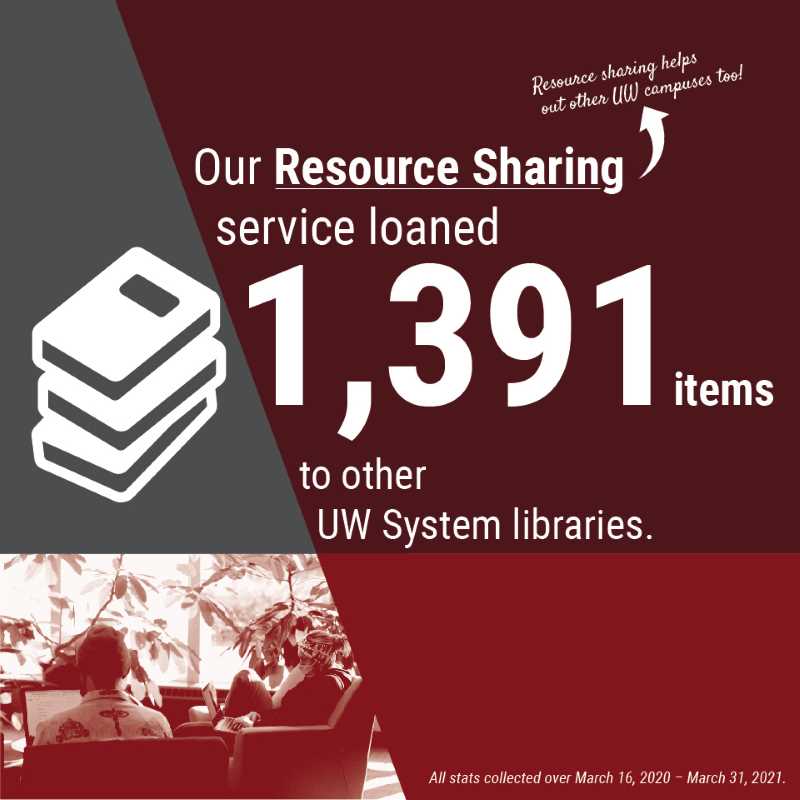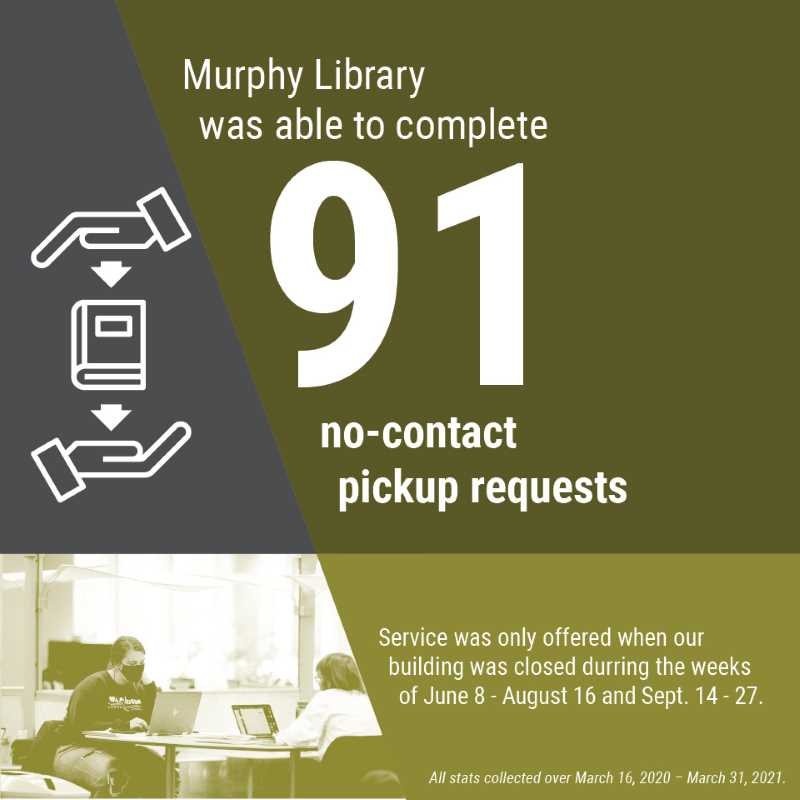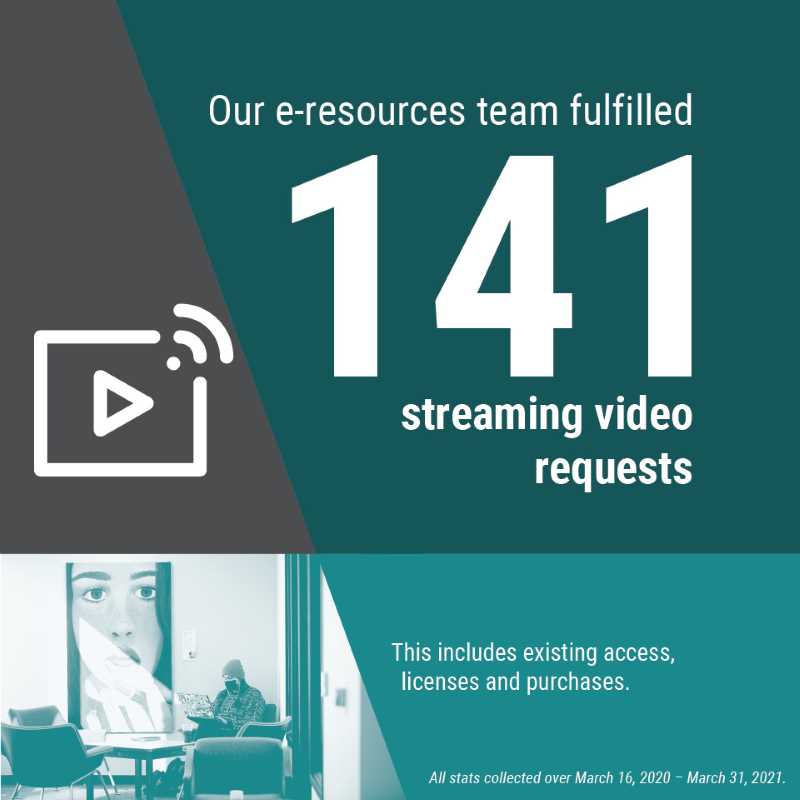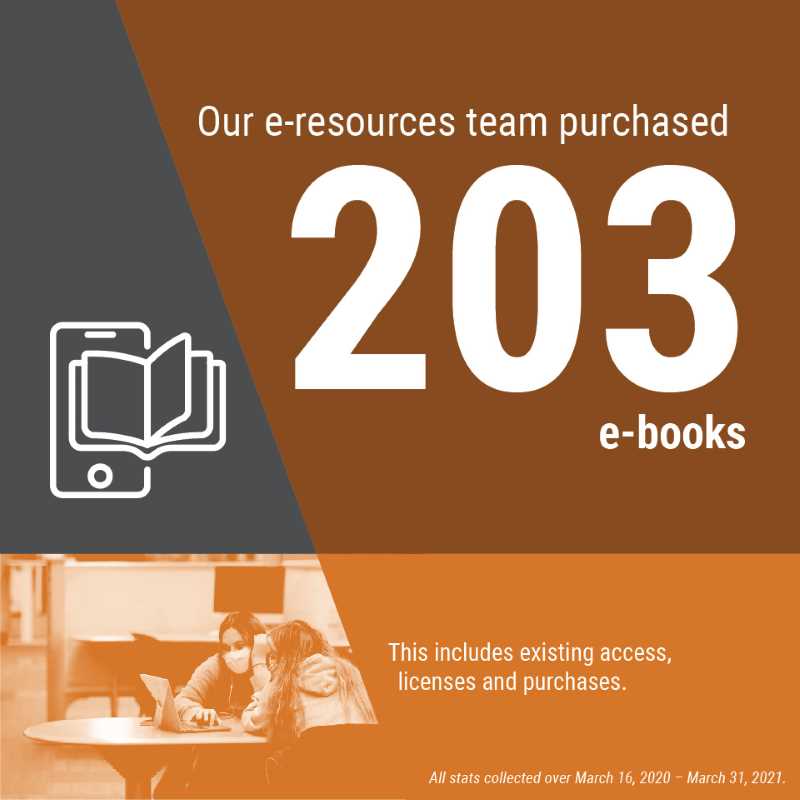 While Murphy Library is inherently a place to seek and find knowledge, it's also a place to build community. We will always continue to support the instructional and research needs of our campus community, regardless of the modality, but we are looking forward to the time when we are all able to gather in-person again, whether that's as classmates, colleagues or friends.