Posted 2:54 p.m. Tuesday, Aug. 31, 2021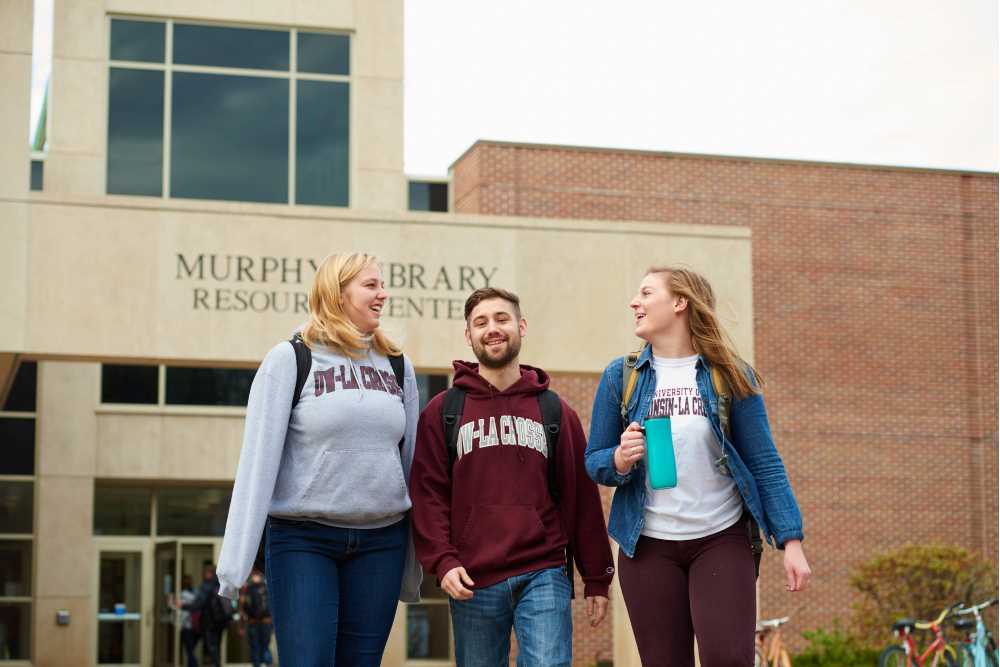 Learn how your campus library can help you succeed
Murphy Library is excited to welcome eveyone back to campus for fall 2021! As we transition back into life on campus, we know there are many members of the UW-La Crosse community who have never even set foot in the library - gasp! Whether you're a first-year student, transfer student, new staff or faculty member, or you spent the last year holed up in your room like so many of us did, Murphy Library has something to offer everyone.
So, come join us for a quick, 15-minute tour during the first week of classes to learn the layout of the library and find out about all of the services and resources we have to offer to help you be successful during your time at UW-La Crosse.
Tour Schedule
Tours are available at 12:00 pm and 4:00 pm each of the following days:
Tuesday, September 7
Wednesday, September 8
Thursday, September 9
Friday, September 10

Meet inside the library entrance. Look for the sign that says "Library Tours."