Posted 11 a.m. Monday, Dec. 5, 2022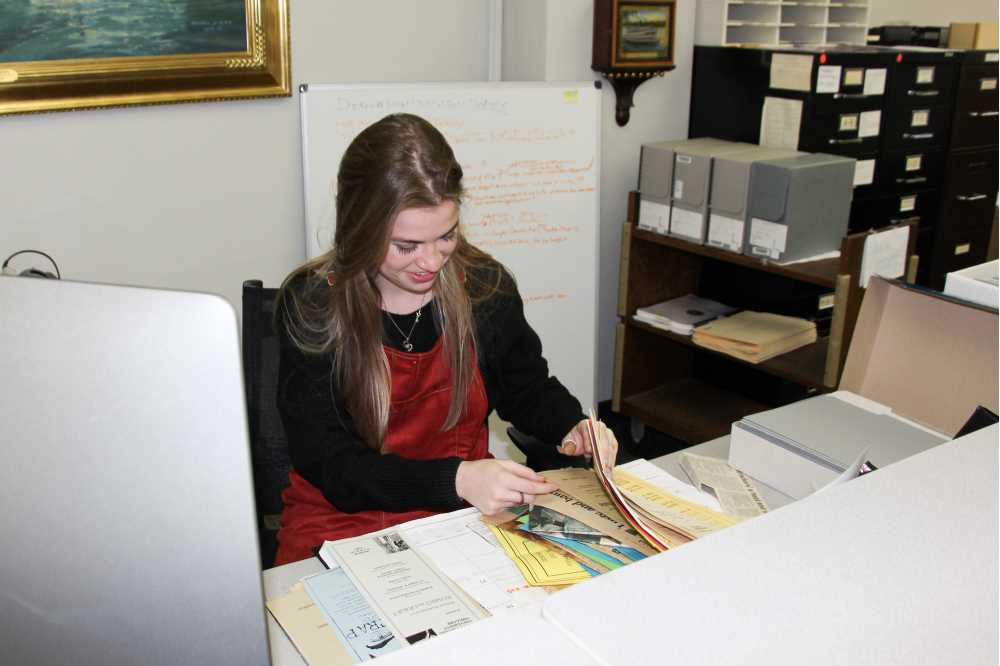 Meet Katy Davidson, Special Collections/Area Research Center Student Archivist
Katy Davidson is one of the amazing student employees who works in Murphy Library's Special Collections and Area Research Center (SC/ARC). During her time here, she has taken on a variety of tasks from helping researchers find archival documents to taking on a larger scale project working with our collection of UWL theatre production materials. A double major in archaeology and art with a minor in art history, Katy is a fourth-year student who is graduating this semester and is currently applying to graduate programs in both museum studies and information and library science with an archives concentration.
Keep reading to learn more about Katy and hear from Laura Godden, Special Collections Historian, about the impact Katy has had during her time at Murphy Library.
About Katy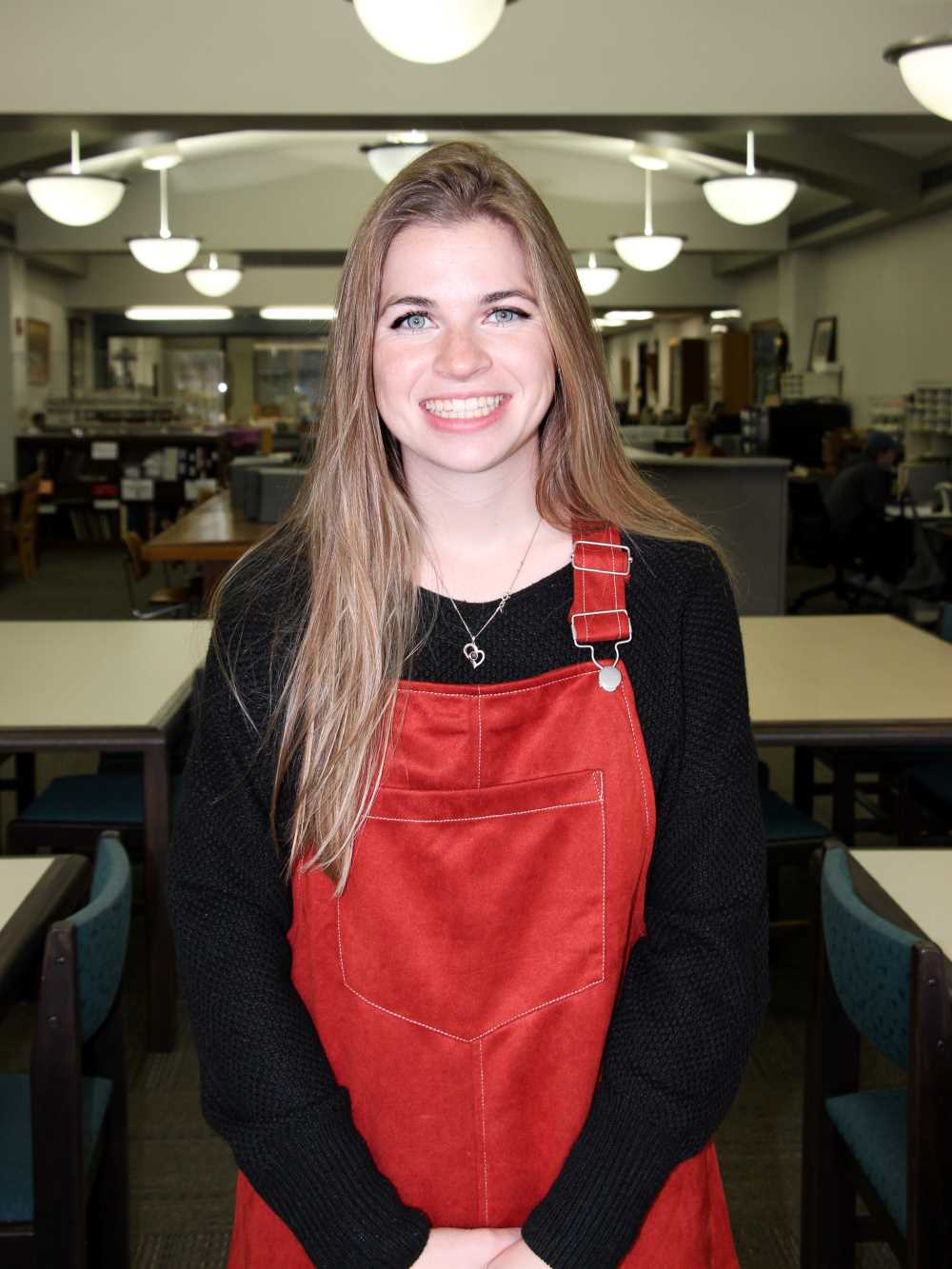 How long have you been working at Murphy Library?
I started working at Murphy Library in the fall of 2020, making this my 5th semester.
What do you do at Murphy Library?
I work in Murphy Library's Special Collections/Area Research Center as a student archivist/research assistant. When I am not answering reference questions, typically related to genealogy research, I am working on organizing our collection of UWL Theatre Production materials. This is a project I have been working on for almost two years now. Throughout my time working on it, I have gathered information such as production titles and authors, director's names, premier date, production location, play description, along with noting if we have promotional materials, original playbills and posters, as well as photographs. I am also working to fill in the gaps of UWL productions that we do not have materials for but have knowledge that they were performed. During this process, I am creating a finding aide so that others in the future have a comprehensive list and understanding of the materials within our Theatre Collection.
What has been your favorite part about working at Murphy Library?
My favorite part about working at Murphy Library is the connections that I have made and the experiences it has provided me. Special Collections has been an inviting environment where I feel like I have made close connections with those that I am working with. I never fail to leave here with a smile, and I have those that I work with to thank for that. I have also learned a great deal about different ways of researching and preserving materials so that others in the future will be able to learn from them. Above all else, my favorite part about working at Murphy Library is seeing the smile on other people's faces when they finally find the information that they have worked so hard to find.
What are your future plans (after leaving UWL)?
I am currently applying to different online graduate school programs with the hopes of starting in spring of 2023. The two programs that I am applying to are museum studies as well as information and library science with a concentration in archival management. My ideal job after school will be working in a museum either as a museum educator or an archivist.
What do you like to do outside of being a student?
Typically, most of my time is spent studying or in a studio working on class projects. However, whenever I find time to take a break, I enjoy relaxing and hanging out with my friends. If the weather is nice, I will spend as much time as possible outside and taking in my surroundings.
What might surprise us about you?
Even though I am a double major with a minor, I am able to graduate from UWL in only three and a half years.
Any other thoughts to add?
Learning about the past has always been a passion of mine. For as long as I can remember, I have been visiting museums in hopes of learning more about cultures that are not taught in schools. I did not have many opportunities growing up to expand my cultural and historical knowledge. One of my life goals is to allow others the opportunity to learn about the past and enjoy doing so.
From Laura Godden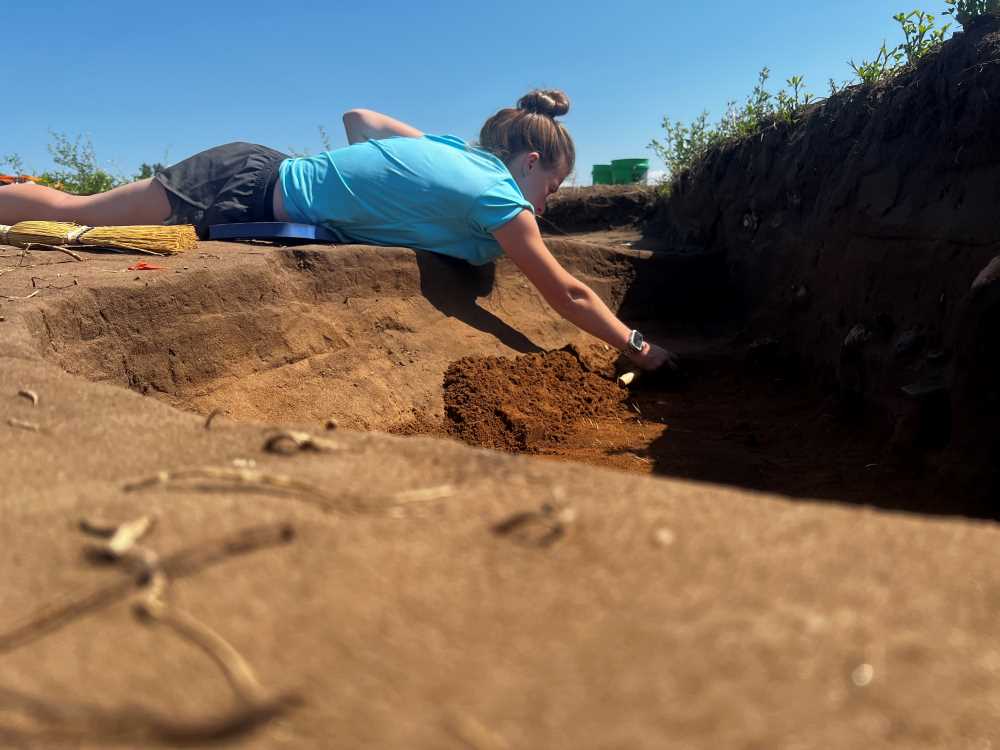 Over the years, many Special Collections/Area Research Center (SC/ARC) student employees have expressed interest in entering the cultural heritage field after graduation from UW-La Crosse. However, few have shown as much aptitude, talent and potential in the subject area as Katy Davidson.
During her time working in SC/ARC, Katy has been responsible for a variety of activities such as scanning historic images and making photographic prints, assisting researchers find archival resources, collecting news articles related to UWL and the area's history, and more.
Katy's most notable project over the past year has been her time spent processing an extensive collection of UWL Theatre programs and posters, making sure they are properly accounted for, labeled, sorted and stored in appropriate archival housing. Often this work requires her to do additional research about each production, tracking down information such as when it premiered, who directed it and on what stage it was performed. Katy also creates cross-references to point users to other related resources in the SC/ARC archives that might interest them and built a display highlighting some of the university's theatre productions over the years. The overall culmination of her actions ensures the material's long-term preservation and makes them more discoverable and accessible to researchers both now and in the future.
We here in SC/ARC are confident that all of Katy's experiences here over the last five semesters will bolster her graduate school CV as well as her professional resume and, hopefully, will help secure future successes in both graduate school and future jobs.
Thank you for all your efforts and contributions to SC/ARC, Katy!