Posted 11:31 a.m. Tuesday, Nov. 24, 2020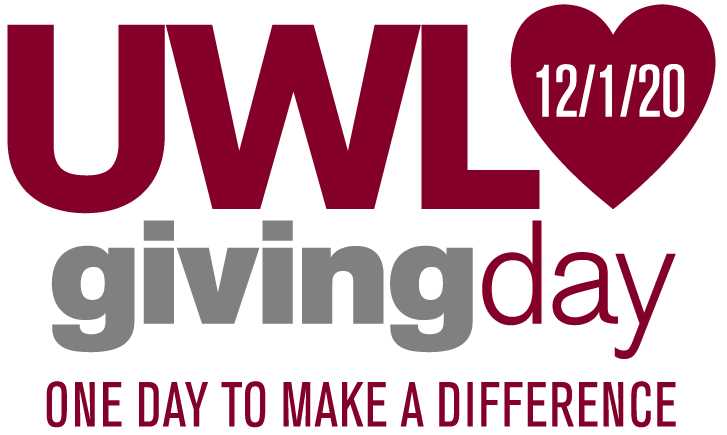 Make a Gift to Murphy Library
UW-La Crosse will host its inaugural Giving Day on Tuesday, Dec. 1! In just a 24-hour period, UWL hopes to collect at least 500 donations, providing a chance for alumni, students, employees and friends of the university to contribute financial support to programs near and dear to their hearts.
Please consider a gift to Murphy Library on UWL Giving Day to strengthen the library's ability to provide access to high quality resources and services. Murphy Library is integral to student success at UWL, and your donation will help the library support and promote excellence in academic study and research, success in teaching and learning, and intellectual and cultural exploration.
To donate to Murphy Library, visit the UWL Giving Day donation page and choose Murphy Library from the "Select the area you wish to support" dropdown menu.
Thank you for your support! #UWLGivingDay