Posted 2:29 p.m. Monday, Aug. 17, 2020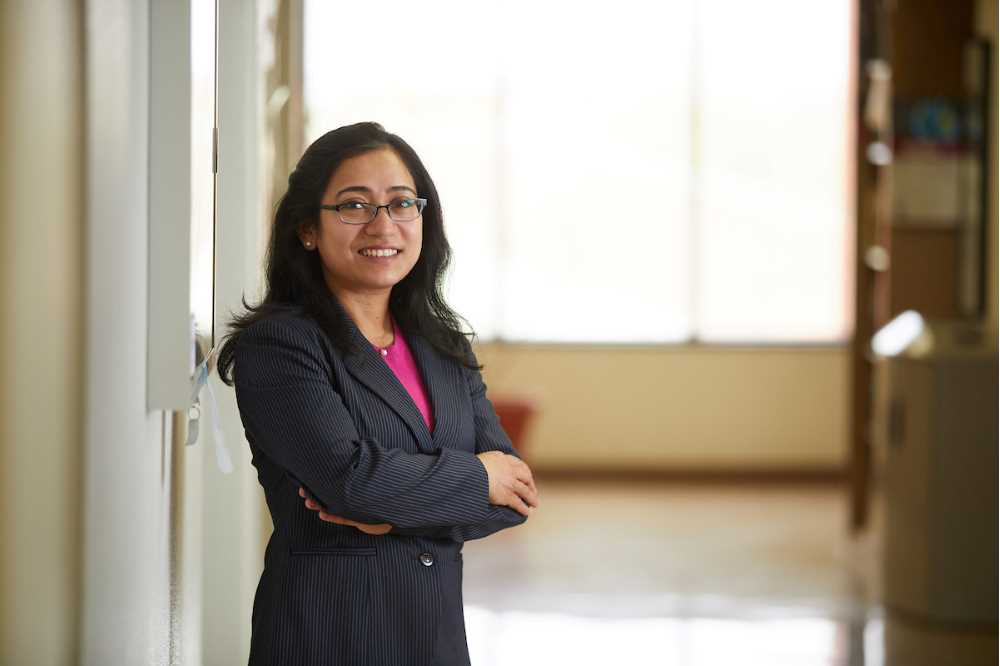 First in a series of profiles on this year's UWL Eagle Teaching Excellence Award winners
There is no doubt UWL faculty members make a major difference in the lives and academic experiences of students. This year the Provost Office received more than 600 nominations from UWL students to recognize excellent teachers.
From these nominations, a committee selected six faculty members as the 2019 Eagle Teaching Excellence Award winners. Their names were announced at the end of spring semester and as part of spring commencement. They will also be recognized among colleagues at the Chancellor's All-University Address in fall.
The winners are:
Nilakshi Borah ~ Finance
Mary Hamman ~ Economics
Tom Jesse ~ English Education
Terry Smith ~ Communication Studies
Meredith Thomsen ~ Biology
Nathan Warnberg ~ Mathematics & Statistics
This is the first in a series of stories profiling the winners.
Nilakshi Borah says thought-provoking students push her to be a better teacher
Nilakshi Borah, assistant professor of finance, enjoys developing interpersonal relationships with "incredible students" in her classes. They are eager to learn and grow and she has a sincere interest in helping them do that.
"I enjoy watching my students getting intrigued by different topics and applying their knowledge to real-world examples," she says. "I am privileged to work with extremely curious and thought-provoking students, who constantly push me to be a better teacher by asking interesting and challenging questions in the field of finance."
For graduate (MBA) students she works with, Borah says it is rewarding to help working professionals better understand finance as it applies to their working environment.
Borah has taught at UWL for five years. Prior to UWL, she worked as a visiting (fixed-term) assistant professor of finance at St. Cloud State University in Minnesota for two years. Over her tenure at St. Cloud State University, she taught three finance courses including International Finance, Business (Managerial) Finance and Entrepreneurial Finance. She earned her doctorate degree from Louisiana Tech University. She moved to the U.S. to pursue an MBA degree at the New Mexico State University after completing a bachelor's degree in electrical engineering in India.
Borah generally teaches principles of financial management and multinational financial management at the undergraduate level. She will be teaching problems and cases in finance starting in the fall 2019 semester. In addition, she currently teaches fundamentals of managerial finance in the UW consortium MBA program. She has also team-taught managing strategically in a global environment course and decision framing and decision making in complex environments course previously.