Posted 2:32 p.m. Monday, Aug. 17, 2020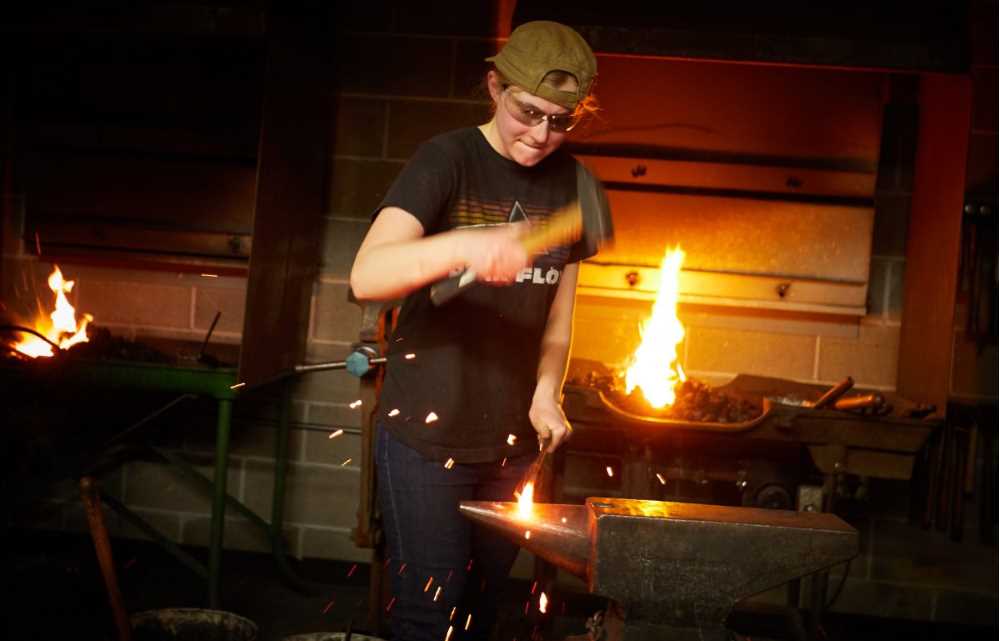 7th Annual Creative Imperatives Festival, March 2-3, celebrates women in the world through the arts
The 7th Annual Creative Imperatives Festival at UW-La Crosse will celebrate women in the world through the arts. The event, presented by the UWL School of Visual and Performing Arts, runs Monday and Tuesday, March 2-3.
This year's festival, "A Curved Lens: Celebrating Women in the World Through the Arts," will include exhibits, workshops, presentations, and performances created by UWL students, faculty and staff from the departments of Art, Music and Theatre Arts, joined by participants from Women and Gender Studies, Educational Studies, Communication Studies, and Exercise and Sport Science. The festival will also feature guest artists including:
Dessa, singer, rapper and writer
Maegan Crowley, metalsmith and educator
Ingrid Stölzel, composer
Festival Highlights:
Become familiar with artists working to shift the gaze, rewrite colonization, deconstruct patriarchy, and shape the post-Apartheid landscape. This art presentation, "Working to Harness Anger as a Creative Force in South Africa," will be from 11-11:55 a.m. Monday, March 2, in room 120 Center for the Arts.
Come and make your own Wearable Guerrilla Art from 2:15-3:10 p.m., Tuesday, March 3, in room 203, Center for the Arts. In this hands-on session, participants will use collage techniques to create their own wearable buttons championing underrepresented female artists while also becoming familiar with women artists who have shaped art history.
Listen to a presentation by Kathy Gorman on how dancer Martha Graham revolutionized the posture of dance from 4-4:55 p.m. Tuesday, March 3, in the Frederick Theatre in the basement level of Morris Hall. Graham did this by incorporating the contraction and release motions of the torso into her modern dance technique. Graham created a new freedom in dance movement, which has contributed to a much more expressive movement language.
Enjoy a music performance and discussion, "Blowing Their Own Horn: Women Composers in Jazz" from 3:30-4:30 p.m. Tuesday, March 3, in room 56 (band room), Center for the Arts. The UWL Jazz Orchestra will highlight the unique contributions to the jazz repertoire by notable women jazz composers such as Mary Lou Williams, Melba Liston and Maria Schneider.
2020 Festival Guests
Maegan Crowley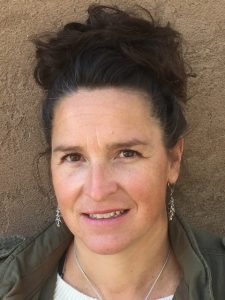 Crowley owns and operates "Iron Maegan Metalworks" in Dolores, Colorado, where she produces custom metalwork for residential, public and commercial sites. Crowley is passionate about material exploration and uses it as a vehicle to create sculpture. She draws her inspiration from plant life, mostly from the southwest region where she lives. The work she creates strives to emphasize the beauty of detail found in nature and preserve its ephemeral gestures of form. Maegan earned a BFA from University of the Arts in Metalsmithing and her MFA from Cranbrook Academy of Art. Her work is in private collections and is exhibited nationally. Maegan enjoys creating an irony between material and its expectations by translating examples of botanical gesture into forged steel, emulating their systems of growth.
Artist Talk- Metals: Organic Forms in Steel with Maegan Crowley, 4 p.m. Monday, March 2, Annett Recital Hall, Center for the Arts
Open Studio- Metalsmithing and Blacksmithing Featuring Maegan Crowley, 11 a.m.-1:30 p.m., Tuesday, March 3, rooms 23 and 25, Center for the Arts
Dessa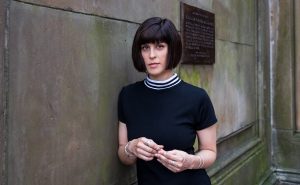 Dessa is an internationally-touring rapper, singer and writer who has built a career by defying genre conventions and audience expectations. As a musician, she's appeared on the Billboard Top 200 charts both as a solo artist as a member of the Doomtree hip-hop collective and contributed to The Hamilton Mixtape on the invitation of Lin-Manuel Miranda. As a writer, Dessa's work has appeared in such publications as the New York Times and National Geographic Traveler. She's published two collections of essays and poetry, and in 2018, Dutton Books (Penguin Random House) published her first hardcover book, a nonfiction essay collection, "My Own Devices: True Stories from the Road on Music, Science, and Senseless Love." On stage and on the page, Dessa's work is characterized by ferocity, wit and tenderness.
Dessa in Concert with MONAKR: 7:30 p.m. Monday, March 2, Toland Theatre, Center for the Arts
Please note that TICKETS ARE REQUIRED for this free concert. Tickets can be picked up at the Center for the Arts Box Office from 1-4:30 p.m. Monday-Friday, beginning February 24. All remaining tickets will be available at the door. Tickets may be picked up in person only. No phone/online reservations. Limit 4 tickets per person. Limited seating is available. General admission. The Center for the Arts Box Office is located on the first floor of the Center for the Arts on the UWL campus (corner of 16th and Vine streets).
Dessa in Conversation: 1:10-2:05 p.m. Tuesday, March 3, Annett Recital Hall, Center for the Arts
Ingrid Stözel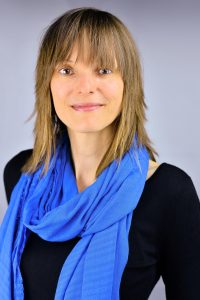 Composer Ingrid Stölzel has been described as having "a gift for melody" (San Francisco Classical Voice) and "evoking a sense of longing" that creates "a reflective and serene soundscape that makes you want to curl up on your windowsill to re-listen on a rainy day." (I Care If You Listen) Stölzel's compositions have been commissioned by leading soloists and ensembles, and performed in concert halls and festivals worldwide. Her recordings can be found on various commercial releases including her portrait album "The Gorgeous Nothings," which features her chamber and vocal chamber music. Stözel serves on the composition faculty at the University of Kansas School of Music.
Ingrid Stölzel in Conversation: 8:50-9:45 a.m. Monday, March 2, Annett Recital Hall, Center for the Arts
Lecture-Recital with Ingrid Stölzel: 7:30 p.m. Tuesday, March 3, Annett Recital Hall, Center for the Arts. Event features UWL faculty members: Jonathan Borja (flute), Jeff Erickson (saxophone), and Mary Tollefson (piano)
For the full event schedule, visit https://www.uwlax.edu/event/creative-imperatives/