Posted 1:53 p.m. Monday, Aug. 17, 2020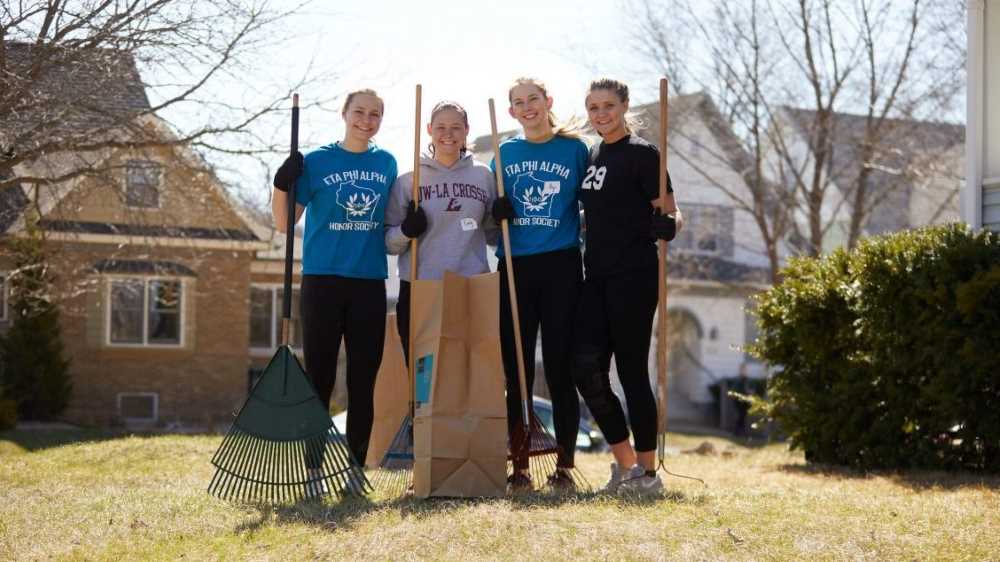 Pandemic offers lessons on sustainability, UWL professor says
Last year at this time, Colin Belby's Earth Science students teamed up with community volunteers to pick up a ton of garbage.
Not as in a lot of garbage, but as in a literal ton — 2,500 pounds, to be precise.
There will be no such haul this year — La Crosse's annual Earth Day Marsh Cleanup was canceled due to COVID-19. But Belby says it is still an opportune time to think about the Earth, about how the future of humans and the planet are tightly entwined.
Even with much of the world at a standstill, staying home, "we're still seeing different impacts on the environment," explains Belby, an associate professor in the Geography and Earth Science Department at UW-La Crosse. "We're seeing more energy consumption at home instead of energy consumption at the office, and the quantity of garbage people produce in their homes has also gone up."
The Earth Day Marsh Cleanup, a collaborative effort involving UWL, La Crosse County and the broader community, is a chance for people to not only clean up the environment, but become better connected with it.
Belby and his students got involved several years ago, when they were picking up garbage on their own and ran into a larger group of volunteers.
"It was a way for me to provide extra credit to students, and they'd also be out in the environment, giving back to the community," Belby says. "The first group went out, crossed paths with Nick Nichols, the sustainability coordinator for La Crosse County, and we combined efforts with his group that day. Going forward, it evolved into a regular event on the Saturday before the Earth Fair at Myrick Park."
Now, on what would have been the week leading up to the annual cleanup and the 50th anniversary of Earth Day, many people are cooped up inside, leaving home only when necessary.
But Belby says he is encouraged by the number of people who are breaking the hardship and monotony of the pandemic by trying to connect with nature.
"One of the positive things I've seen is the amount of time people are spending in the environment," he says. "I'm seeing a lot of people out riding bikes, walking through the neighborhood, just enjoying the spring season. I hope that renewed engagement with the outside world continues even after the stay-at-home order is lifted."
"We still want people to celebrate Earth Day this year," adds Nichols, who is now founder and president of the nonprofit I.M. SustainaBull. "I would certainly encourage everyone to go out and keep their social distance but take a bag and pick up what's around your yard and neighborhood. We'd love for people to go out and celebrate the Earth by taking pictures and videos and posting them on the I.M. SustainaBull Facebook page."
While there won't be a large group outing to pick up garbage in La Crosse this spring, there have been many positive environmental signs in recent weeks.
With fewer people outside and fewer cars on the road, many cities are reporting their best air and water quality in decades.
To Belby, these changes illustrate the tremendous strain that humans have put on the Earth, as well as the possibility for meaningful change once life and business return to normal.
"These measures obviously aren't intentional, but it really shows you the effect that humans have on the environment," he says. "The question is: When this order is lifted and the economy gets moving again, are we going to take these lessons and learn from them? Or will our focus be on growing the economy at all costs? There's a lot of concern it will be the latter."