A passion for photography
With his camera, Mark Devine captures the beauty he sees in the world
Mark Devine, '93, photography began as a casual hobby but evolved into a project of passion.
Posted 1:30 p.m. Tuesday, Aug. 22, 2023
Mark Devine was on his way to becoming a great photographer. Until he ran out of allowance money.
"I remember being 8 or 10 years old, and I had this inexpensive camera, and I would shoot my friends, my brothers, my sisters — things like that," Devine, '93 (computer science), remembers. "I loved taking photos. But as time went on, I realized I didn't have the allowance or the income to keep taking photos and have them developed. So I put it on the backburner."
Devine spent his career as an executive chef and later an information technology professional. But photography was never far from his mind.
He jumped back in around 2000, when digital cameras became widely accessible, and never looked back.
Devine photographed landscapes and cityscapes — anything that caught his eye.
Over the years, he invested in better equipment: cameras, drones, photo-editing software and more.
He sought out all the information he could, borrowing library books on photography and landscape painting, and drawing inspiration from friends and fellow artists.
The fruits of his labor can be seen not just in the beauty he captures, but also in the fresh, creative ways he captures it. His work, much of which is for sale, is displayed at Gallery 1802 in La Crosse, 1802 State St.
"A lot of photographers have taken amazing pictures of our bridges or Grandad Bluff, for example," Devine says.
For Devine, the proof is in the pictures.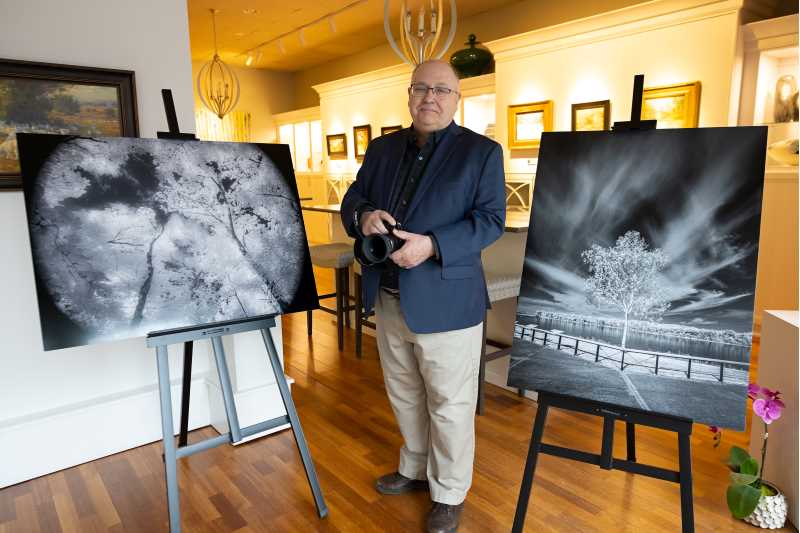 "I picked up photography again in 1999, when the first digital cameras came out," Devine remembers. "My son-in-law had access to one of the first Nikon cameras with a Kodak digital back on it. The thing was a beast. It was huge. He brought it over one Thanksgiving, and from that point on, I was hooked. Soon, I invested in my first little point-and-shoot digital camera, and over the years, I just concentrated on getting better at composing, processing and printing my photos."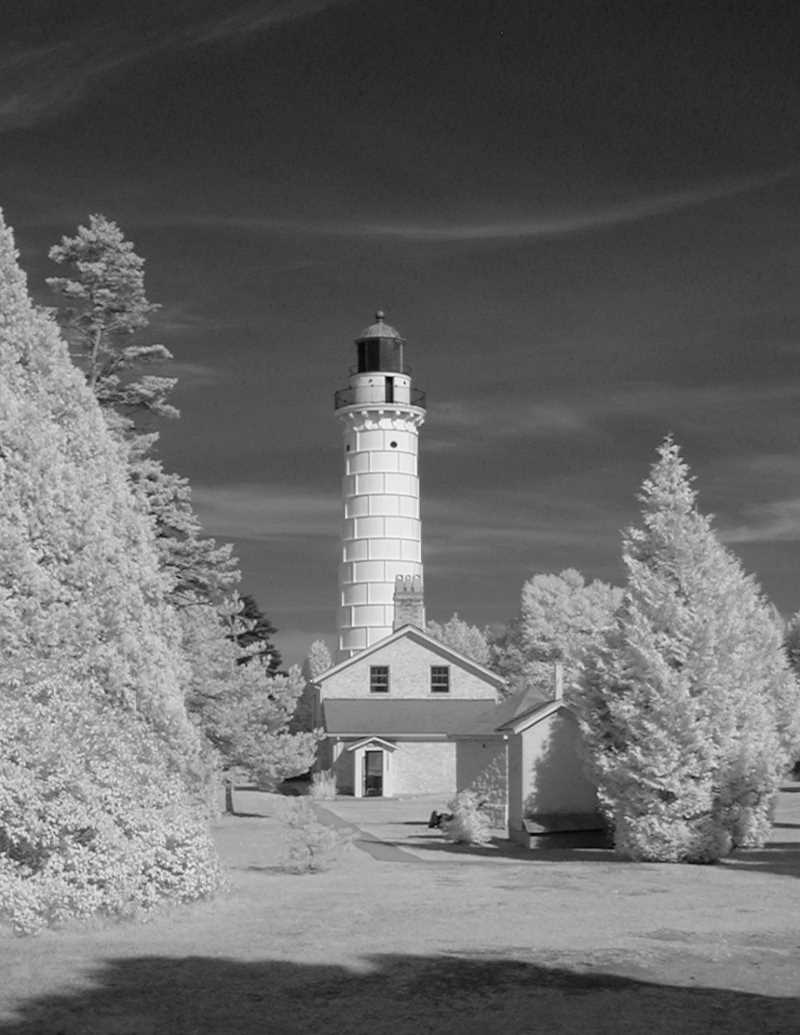 Devine has long enjoyed shooting in infrared, which uses specialized equipment to capture images from wavelengths of light invisible to the human eye. This shot of Cana Island Lighthouse in Door County was the first print Devine sold.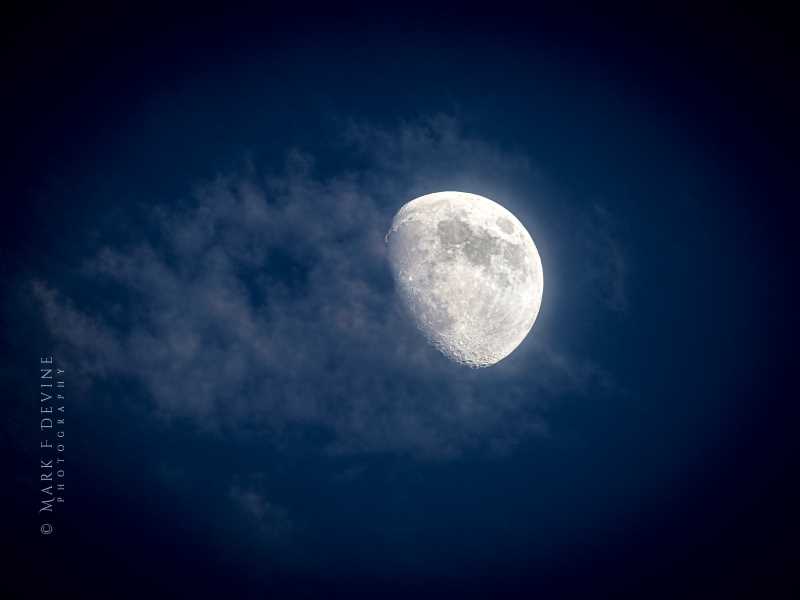 Devine says he loves the process of photography — not just the feeling he gets after taking an exceptional photo. "If you talk to my brother, who is a hunter, he would say, 'I like getting all my gear ready. I like going out and sitting and waiting.' I can say the same thing about photography. I like waiting to see a scene develop, watching the clouds, watching the light change. I like capturing the images. I like creating or tinkering with the images at the end. It's the whole process that I enjoy."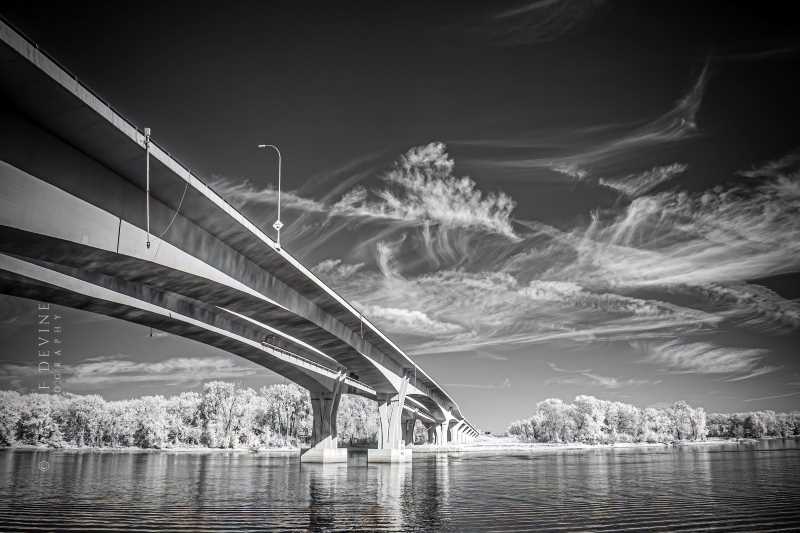 Like his brother's experiences in hunting, Devine can spend an entire day in the field with little to show for his efforts. "After a whole day, if I come home with one or two photos that are keepers, I usually feel pretty good," he says. "I might spend an entire day getting that image, but sometimes, I spend a lot more time looking at it, working with it, until I'm happy with it."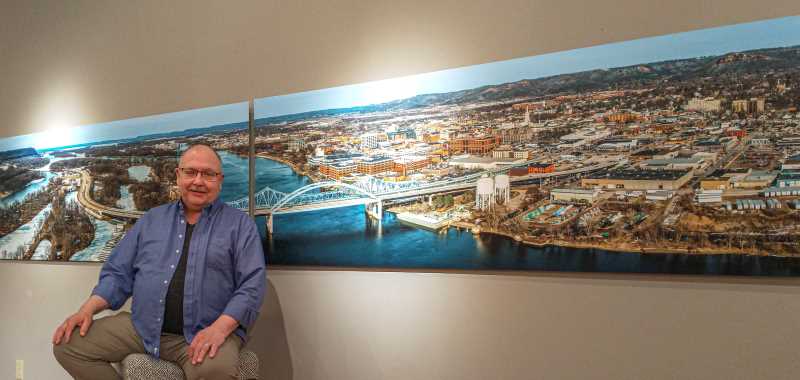 When creating a panorama, Devine uses photo-editing software to combine dozens of high-resolution captures into a single gigapixel image. The result is stunning, large-scale scenes that are as inviting as they are imposing. His largest gigapixel aerial print to date is on display at Gallery 1802 in La Crosse. It's a 30-inch by 160-inch wintertime diptych of the La Crosse area titled, "Seventeen Bridges." The name refers to the 17 area bridges spanning roads, railroads and rivers in the image.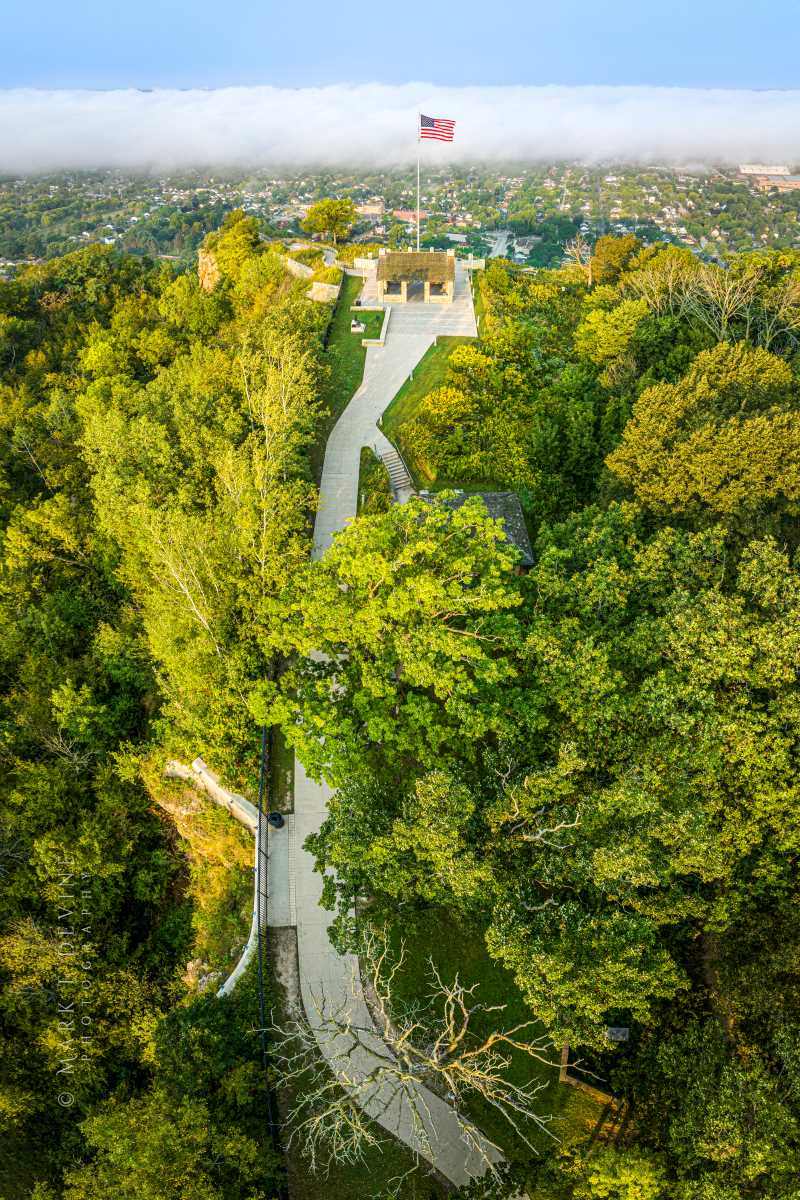 In his series, "Slices of La Crosse," Devine uses a special vertical panoramic technique to showcase some his favorite views of the city. "When people view these aerial panoramas, it's fun to see them realize that at the bottom of the image they're looking straight down, but at the top they're also looking off into the distance," he explains. "It's just a different and interesting point of view."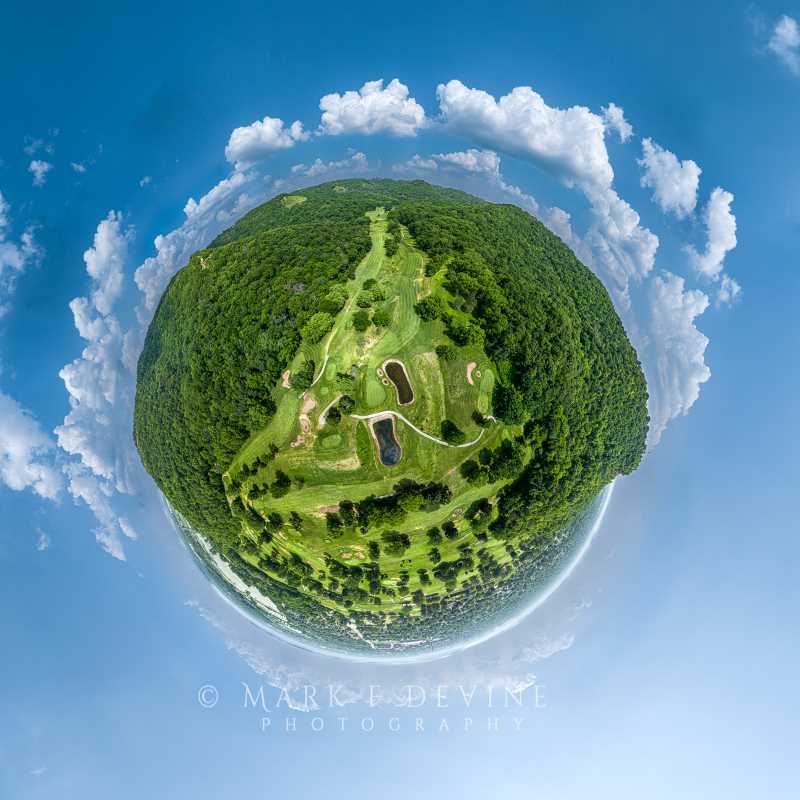 Devine's new aerial series, "Planet La Crosse," reimagines iconic local locations as small planets. "It's a great way to uniquely depict our little corner of the world," he says.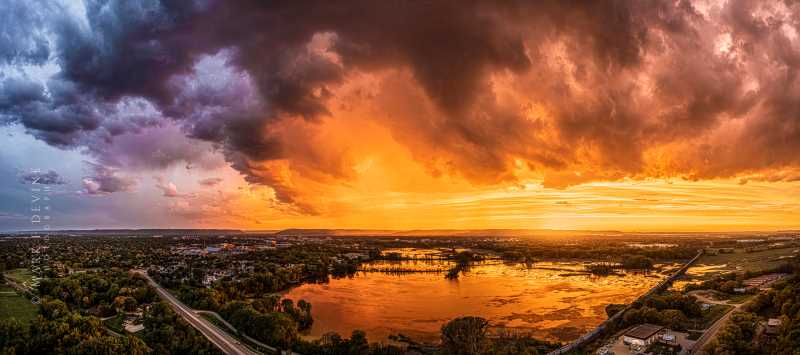 "Over the years, my sense of what might make a good image has been formed by interacting with people in other disciplines," Devine notes. "I have friends who are artists who work in different mediums — watercolor, oils, metals. Their thoughts about color, light and composition taught me a lot about how to think about a final image I want to produce."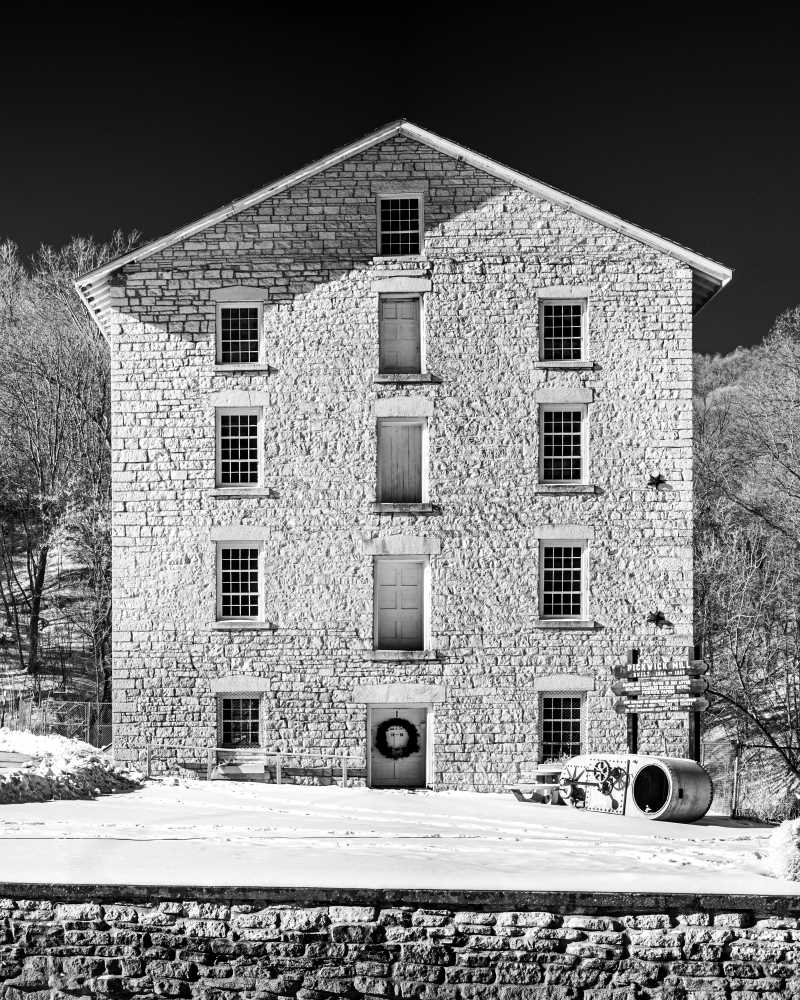 Devine has two commercial printers at his home, which he uses to create many of his pieces. "It gives me control over the way the final image looks," he says. "It can take a lot of patience to dial it in, to match whatever I'm seeing on the screen to whatever comes out of the printer.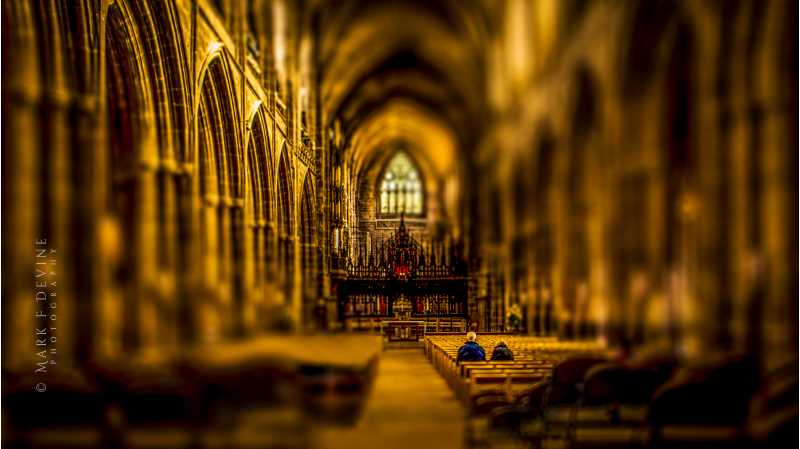 While working in information technology, Devine often brought his camera on overseas business trips. From the streets of Singapore, to archaeological sites in Mexico, to Medieval architecture in England and Belgium — Devine has seen and captured it all. "We were fortunate enough to build in some slack time so we could get out and see the environment or the cities we were staying in," he says. "I'd walk the neighborhoods with this nice, compact digital camera, and I'd document everything I saw."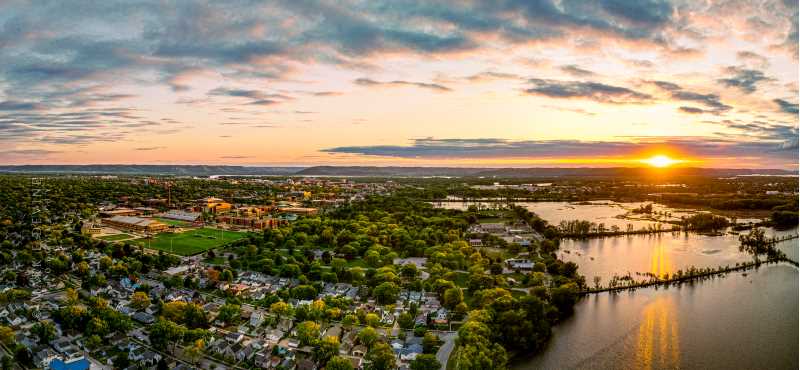 As much as Devine enjoys documenting trips to distant or exotic places, there is truly no place like home. Devine and his wife live in a little neighborhood between the bluffs and Myrick Marsh — a near-perfect place to take photos. "When I pop the drone up from my house, I immediately see the marsh. It's framed perfectly. The sunsets some nights are just jaw-dropping. It's nice to know that I can send my drone up at any time, and I'm going to find something worth capturing."