Posted 7:46 a.m. Tuesday, Nov. 15, 2022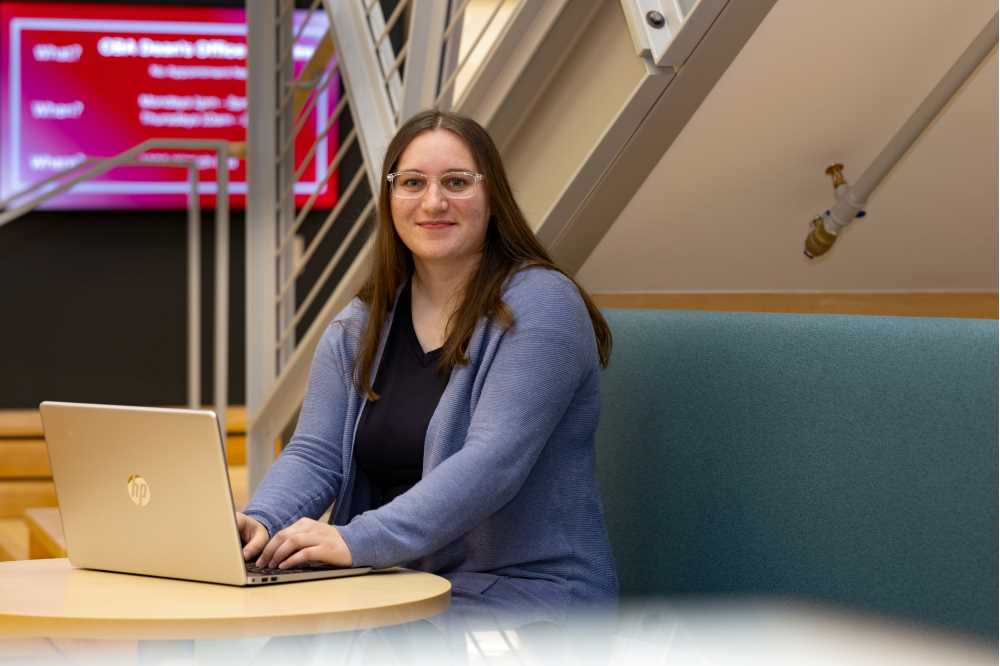 UWL's Clare Bargender part of winning team for international business competition
By Maddie Kozel, English student
UWL senior Clare Bargender was part of the winning team for Project Run With It, an event hosted by international honor society Beta Alpha Psi that challenges members to find solutions to real-life business and marketing problems.
Bargender's team was chosen out of 48 other groups as a winner for their ideas. Their solutions were seen as some of the most effective and influential.
"We had to do a 12-minute presentation," says Bargender, an accountancy major, "along with providing the new marketing ideas we had for the chapter." These new ideas included flyers, stronger hierarchies among officers in each division, and increased interactions with prior officers to promote the flow of knowledge among age groups.
When asked about her favorite aspect of the experience, Bargender said that although the work was incredible and valuable for her future career in business analytics, the best part was the connections she made along the way.
"I think I enjoyed getting to meet new people," Bargender says. "I had people on my team that were from Australia, New York and Idaho."
She encourages other students with this opportunity to attend similar events. This type of project helped with conflict resolution, communication and networking skills needed for success in business.
"It's a really good experience," Bargender says. "It's high workload and high reward — and it was in Orlando!"