Posted 8:11 a.m. Monday, Dec. 28, 2020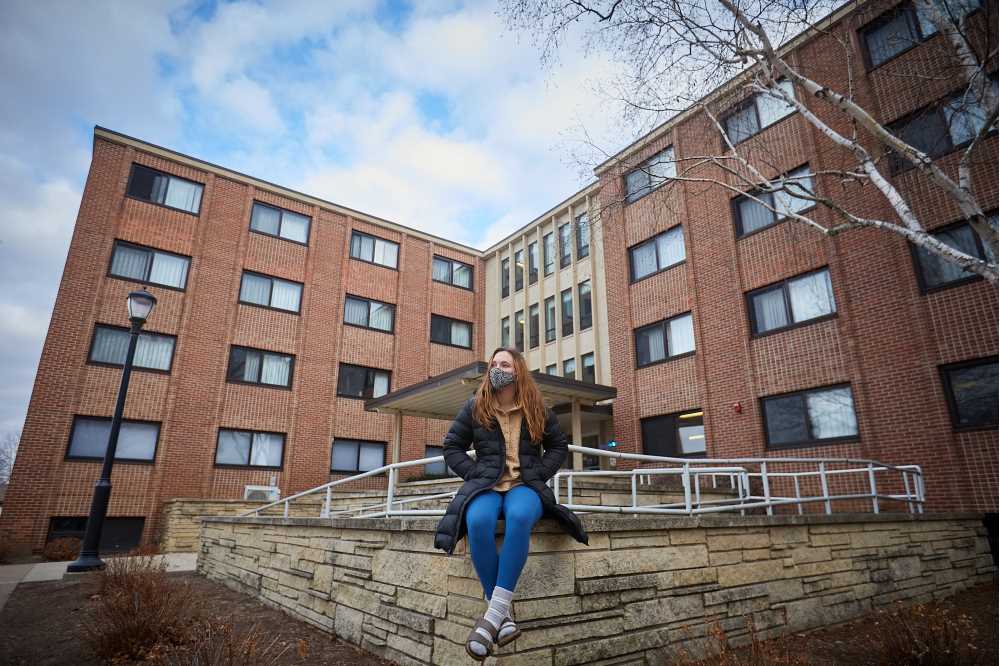 One student's account of college during COVID-19
By Maddie Kozel, first-year English student
When I applied to UW-La Crosse, I had no idea just how much COVID-19 was going to flip the college campus I would be living on.
Even in August, I couldn't have imagined all the crazy things that we ended up going through as Eagles during the fall semester.
We've gone through a two-week shelter in place (three weeks if you live in Coate Hall), participated in online classes, and we just got to eat in Whitney Center for the first time in December! Overall, the start to this school year has been nothing like the typical freshman college experience. But I still fell in love with the people and places here in La Crosse.
Despite COVID, move-in day was still, well, move-in day. My roommate (who happens to be my best friend) and I left home at 5 a.m. to drive up with our sisters and our plants in the car. Our parents took two separate cars filled with clothes, shoes and furniture.
We arrived at Coate Hall, put on our masks, and got to work carrying everything up and down the four flights of stairs. (Side note: I never thought it'd get so easy to walk up and down this many stairs every day.)
That first day, we got to see all the faces we'd be living with for our first year of college. We walked around the halls (masked, of course) to talk to others on our floor. At first, we made close friends with some of the girls we'd been texting all summer. We all went outside to enjoy the late summer nights and talked for hours.
By the second week of school, many of us had tested positive for COVID. We all had a rapid test on Friday morning, and then a PCR test to double-check a few days later. Luckily, I (and almost everybody I know who tested positive around that time) was asymptomatic.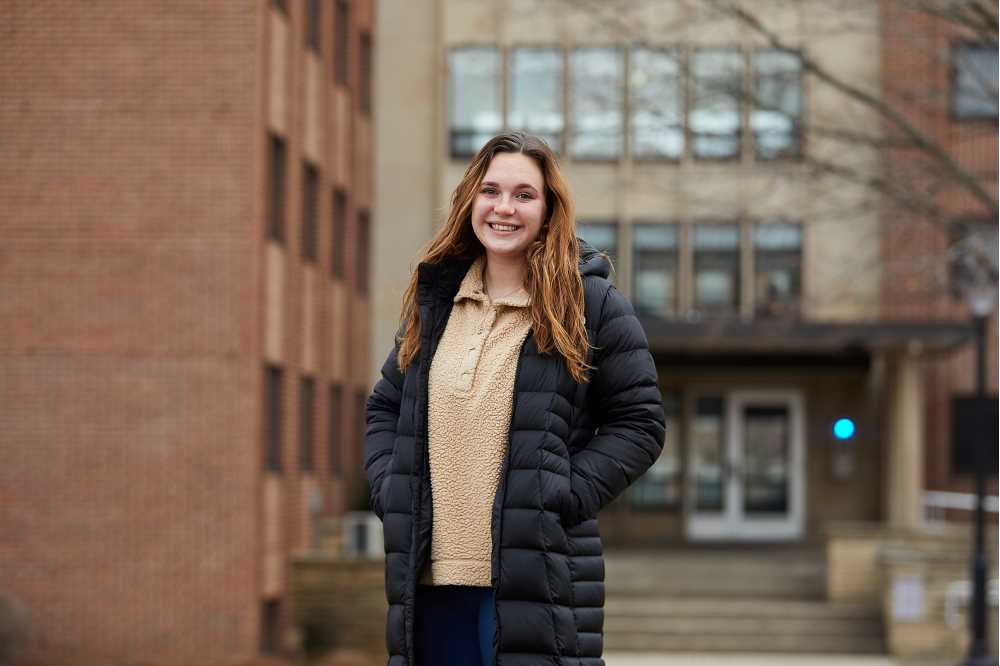 Coate Hall had a two-week shelter in place, starting on a Thursday night. My entire cube was standing in the hallway sharing the news and calling our parents.
Most of us stayed on campus. We made a lot of friends through the windows and on the walk down to the tent where we got our food. (Another side note: The tent really grew on me, and I was kind of sad to see it taken down.)
When everybody was allowed to return to campus, life returned to our new normal. We got to see everybody outside in the yard, playing Spikeball and volleyball and reading or doing homework. This is where most of our social interactions came from. We bonded with people we'll be seeing for the next four years.
Luckily, some of my best friends on campus ended up being the ones in my hall. This means that after the weather got too cold to see people outside, I could still spend some time indoors with my friends on the second floor.
It also helped when the school buildings opened again — we could go have study dates in socially distanced classrooms or study spaces. The food in Whitney got even better, Mondo's opened up again, and I got to see my friends for a few months before we all left for winter break.
This semester has been absolutely unpredictable, but UW-La Crosse has somehow still managed to become my home in the dozen or so weeks I have lived here. I am so unbelievably happy with the people I have met and the experiences I have had — even on a socially distanced and (sometimes) sheltering-in-place college campus.