Posted 1:05 p.m. Monday, Feb. 27, 2023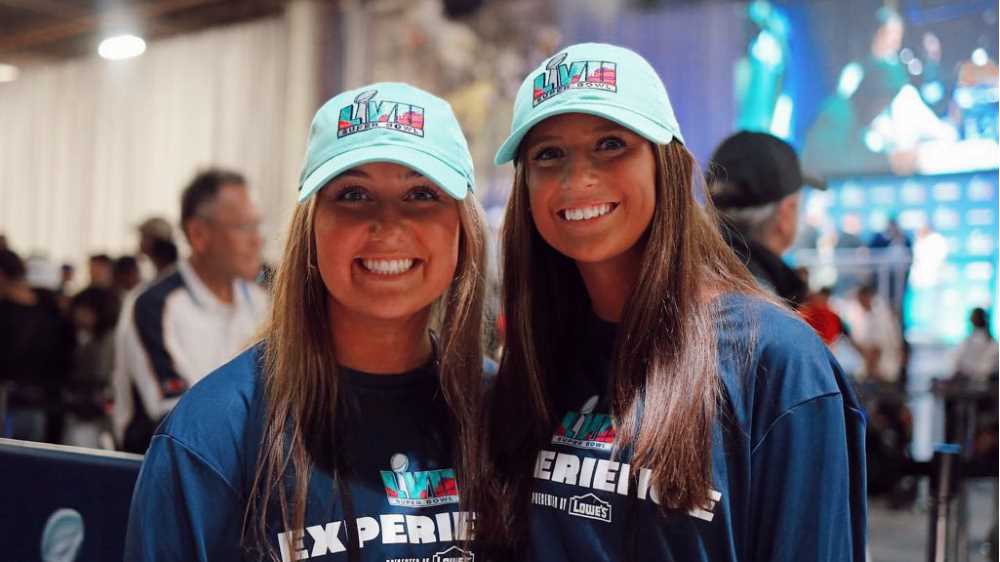 Sport Management major Julia Biederwolf lived her dream at this year's Super Bowl
By Maddie Kozel, English student
Julia Biederwolf, a senior in the Sport Management program at UWL, had the opportunity of a lifetime when she got to spend 10 days at this year's Super Bowl in Arizona.
Her internship with Living Sport, a sports business program, made this possible.
"Living Sport is similar to a study abroad program but for sport management students," Biederwolf says. "You apply to go to a sporting event, and if you get in, you get all of the experiences that come along with it."
This year, Living Sport not only attended the Super Bowl — it also attended the London Triathlon and the NHL All-Star Game in Florida.
The trip worked perfectly around Biederwolf's internship for UWL Athletics. However, these trips are learning experiences: Work is an everyday activity.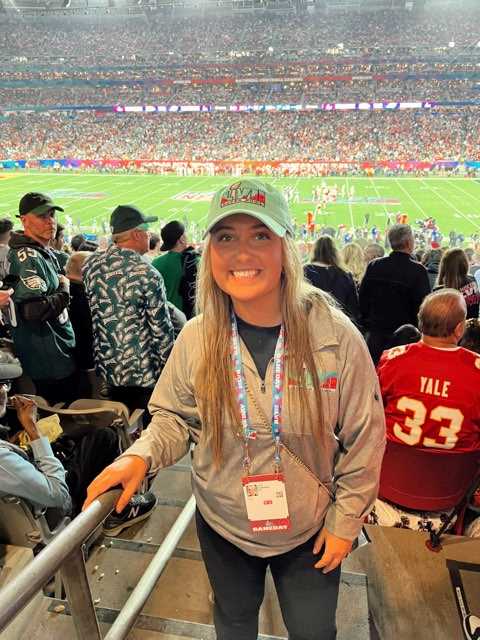 "Everything was go, go, go." Biederwolf says of her responsibilities during Super Bowl weekend. These included everything from crowd control and autograph signing lines to working with On Location, a VIP company, on a pool party with celebrities.
"The whole weekend was like that," she explains. "Just full of famous people. Martha Stewart was right in front of me at the Super Bowl, people like that."
Biederwolf says her decision to pursue sport management has been a long time coming, as athletics are something she's always had a passion for.
"It's just never a boring day in the office," she says.
After graduation, Biederwolf isn't sure where she's headed. Keeping her options open is an important part of the plan, although she knows she wants to work with professional teams in some capacity.
Biederwolf says the best lesson she learned from this experience with Living Sport and from her time here at UWL is to always believe in yourself.
"Definitely take a chance on yourself. Always apply even when you doubt yourself," she says. "You never know what opportunities you're going to get."