Posted 9:51 a.m. Wednesday, April 7, 2021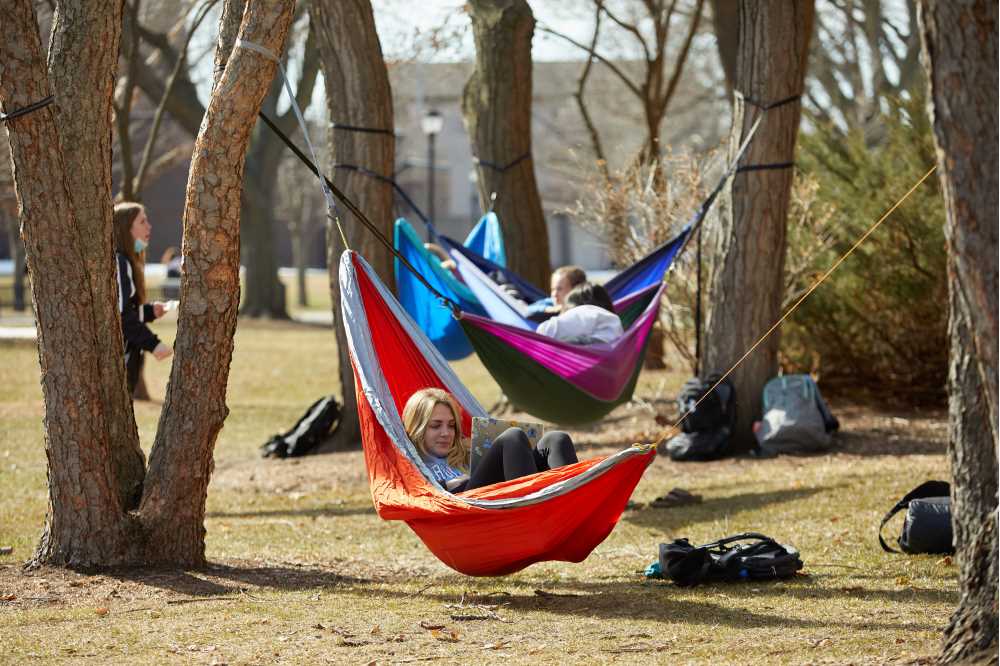 Study shows UWL, Viterbo students plan to get vaccinated
More than three-quarters of students attending La Crosse's four-year colleges intend to roll up their sleeves and get a COVID-19 vaccine.
Researchers from Gundersen Health System's Wisconsin Academy for Rural Medicine, UW-La Crosse and Viterbo University found that 76% of students surveyed at UWL and Viterbo this winter plan to get vaccinated.
The reasons: 81% think the vaccine will protect them, while 82% think the vaccine will protect others. A total of 78% believe the COVID-19 vaccine will be beneficial in getting things back to normal.
"I think what surprised me in the study, if anything, was the percentage of students indicating they would get the vaccine when it became available to them," says Professor Dan Duquette, chair of the UWL Health Education and Health Promotion Department and the study's lead facilitator. "And one of the main reasons was to help things return to normal."
Of the roughly 350 students completing the survey between mid-February and early March, 66% reported they had already received the seasonal flu shot — heeding advice of health professionals to avert a double health crisis.
Duquette says it was an all-hands-on-deck study for him and his students, along with Associate Professor Matthew Bersagel Braley of the Viterbo Ethics, Culture and Society Department, and Dr. Kim Lansing, Gundersen Health System. UW-Madison School of Medicine and Public Health WARM (Wisconsin Academy for Rural Medicine) students from Gundersen and undergraduate students from Viterbo also assisted.
The research is timely for creating strategies to increase turnout for the vaccine once it's available to college students, says Duquette.
"Part of the follow-up messaging needs to point out that most college students intend to get vaccinated — that may inspire some fence-sitters to roll up their sleeves, too," he says.
Lansing says one of the most exciting aspects of the project has been the opportunity to work with students from different universities on a project not only about students, but also initiated and driven by students.
"It's fun to see them work their way through the twists and turns of applied public health research, and to watch the collaboration between students and professors from the different institutions," Lansing explains. "It's a great honor to be able to work together to help enhance the health of our community."
Braley says the pandemic has been the center of his ethics and medicine courses during the past year. He says with so many Viterbo students on the frontlines working as CNAs and other health care workers, class discussions and papers have provided an opportunity to hear firsthand about the moral burdens students feel, daily, as they navigate personal and professional responsibilities.
"The overwhelmingly positive response of students' intentions to get the vaccine suggests that the motivation for many of our students is to protect others," Braley explains. "We see that college students, like the rest of the population, hold views on the vaccine that are evolving, shaded with ambivalence, and are reflective of the very challenges that have made the vaccine rollout so complicated."
Ensuring easy access to the vaccine on college campuses, Braley says, will be key to building widespread immunity among young adults.
More information
How easy is it to get vaccinated at UWL? Here's a quick breakdown.