Posted 7:01 a.m. Tuesday, Sept. 6, 2022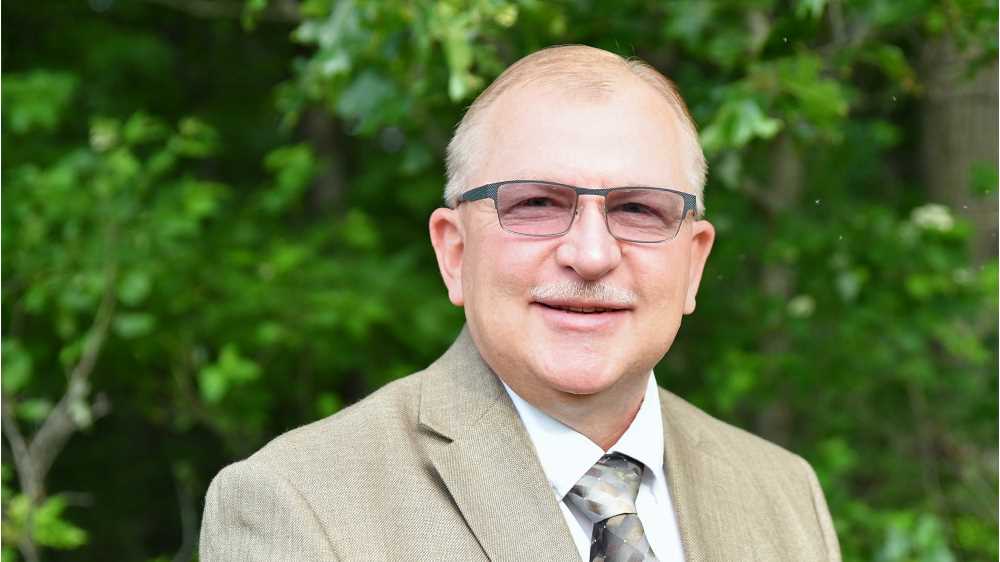 Alum Jeff Eide starts leadership role with statewide alliance
Jeff Eide has spent a lifetime in rural schools.
As a student in Whitehall and later as a teacher and administrator in small towns across western Wisconsin, Eide has compiled a wealth of knowledge about the challenges and opportunities unique to rural education.
This experience is serving him well in his new role as executive director of the Wisconsin Rural Schools Alliance, an organization composed of more than 170 public schools and 240 members across the state.
"My primary goal is to support our rural schools and communities and take our unified rural school voice to the state and federal levels," says Eide, '88, who holds a bachelor's degree in physical education from UW-La Crosse.
"I firmly believe that our rural school districts are the backbone of education in Wisconsin, and I have a deep passion for doing what is best for our rural schools, communities and kids," he continues. "We are in challenging times, and leadership from our state organizations and state legislation is more important than ever before."
Eide, who has been superintendent of the Blair-Taylor School District since 2014, was announced as executive director in April.
He has been an educator for over three decades, including stints as a physical education/health teacher, a gifted and talented coordinator, an alternate school aide and a principal.
In recent years, Eide says, staffing shortages and a lack of state and federal funding have placed disproportional stress on rural schools.
"Administrators are concerned with staffing shortages, giving students the needed academic offerings and opportunities to be successful, and the future of their schools in their region with the current funding provided for public education," Eide explains. "School staff are working hard to meet students' needs and the community's needs. In most cases, staff are wearing multiple hats to support the educational needs in their rural schools. I will work collaboratively with leaders around the state to address these issues and create success for our rural school districts and communities."
The Alliance has made community outreach and collaboration a priority since its founding in 2008. This includes ongoing relationships with area businesses and other stakeholders with a vested interest in the success of rural schools.
Efforts range from identifying issues, discussing and developing solutions, engaging the community, and researching and supporting best practices for Wisconsin's rural schools.
This fall, the Alliance will play an even larger role as the host of the Wisconsin Rural Schools Alliance Convention and the National Rural Education Association Convention, which are happening jointly this year. The event is scheduled for Oct. 20 and 21 in Green Bay.
Eide says he is excited for the years ahead, and for the opportunity to make a positive difference for many schools across Wisconsin.
As a university of choice for many students in rural western Wisconsin, UWL has an important role to play as well, he says.
"UW-La Crosse is a perfect place for students coming from rural or smaller schools, or a student who just likes a tight-knit, connected, challenging and very caring environment," Eide explains. "UWL is a community of educators that cares very much about each and every student learning and growing within their path to graduation. I still have connections to the people I met at UWL over 34 years ago."