Posted 3 p.m. Tuesday, Dec. 3, 2019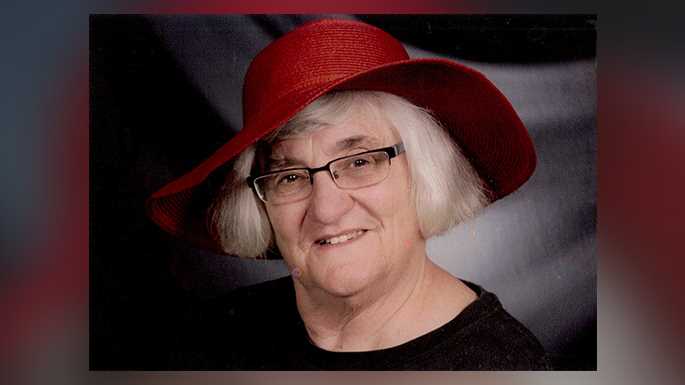 Alumna's estate gift will support future educators forever.
They miss the sight of Alice Svec, wearing one of her fancy hats, walking through the glass door of 533 Main St., La Crosse. Svec was well-known in the community, friendly and brilliant, say fellow knitters at the Fitting Knit Shop downtown. She always had something new on her mind to share as she stepped in that door.
"She was unique, eccentric and fascinating to talk to because she had such a history," says Mimi Saterbak, '68, shop co-owner. That history included a career as an elementary education teacher and later a healthcare worker. She traveled the world extensively. She had a strong artistic drive and many hobbies — whether felting, painting, or embroidering.
"She loved to cook. She and I would talk recipes all the time," says Mary Morrison, a fellow knitter at the shop.
Svec also had a big heart. As a visiting nurse later in her career, she learned of a patient's cravings for homemade mac and cheese. So, after the long workday, Svec went home and prepared a batch to deliver. That kind of care for others wasn't out of the ordinary. She served up dishes for community dinners and knit winter hats for children.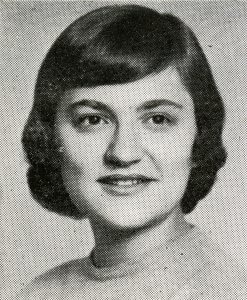 Svec, '59, also saw needs among college students. Sitting around the knitting table in the back of the Fitting Knit Shop, she'd often share how she struggled to pay her own way through college at Wisconsin State College at La Crosse in the late 1950s working as a nanny and housekeeper. She wanted to help future students pay their way, particularly in elementary education.
"This was on her mind for many, many years," says Mimi. "I just want to thank her and say, 'You did it.' Her wishes became a reality."
When Svec died in May 2019, a planned $1.3 million gift from her estate was donated to the UW-La Crosse Foundation to create the Alice M. Svec Endowed Scholarship in Education. The largest gift ever to the School of Education benefits elementary education majors. The first $40,000 in scholarships will be awarded in the spring. Svec, who inspired young students in her career, will now support future educators forever.
"At UWL we have an excellent teacher preparation program that is helping our state meet a strong demand for quality teachers. Alice Svec's forward-thinking investment in future teachers will not only help students in our program, it will have a ripple effect, making a teaching degree more accessible," says Marcie Wycoff-Horn, dean of UWL's School of Education, Professional, and Continuing Education. "It will ultimately help prepare more teachers to work in this important profession in our state and beyond."
Lynn Saterbak, '66, Fitting Knit Shop co-owner and the personal representative for the estate, says Svec had close friends connected to UWL. She also found her place there as a student, which is likely why she thought of UWL in her estate.
"I think UWL was a good experience for her. It was very important to her," says Mimi. "I think she felt she fit in. She felt comfortable at UWL."
Remember UWL in your financial plans
By remembering the UWL Foundation in your estate and financial plans, you will make a lasting difference for the university and open new doors to future generations. Visit the UWL Foundation Planned and Estate Giving website to learn more.