Posted 10:07 a.m. Friday, Oct. 29, 2021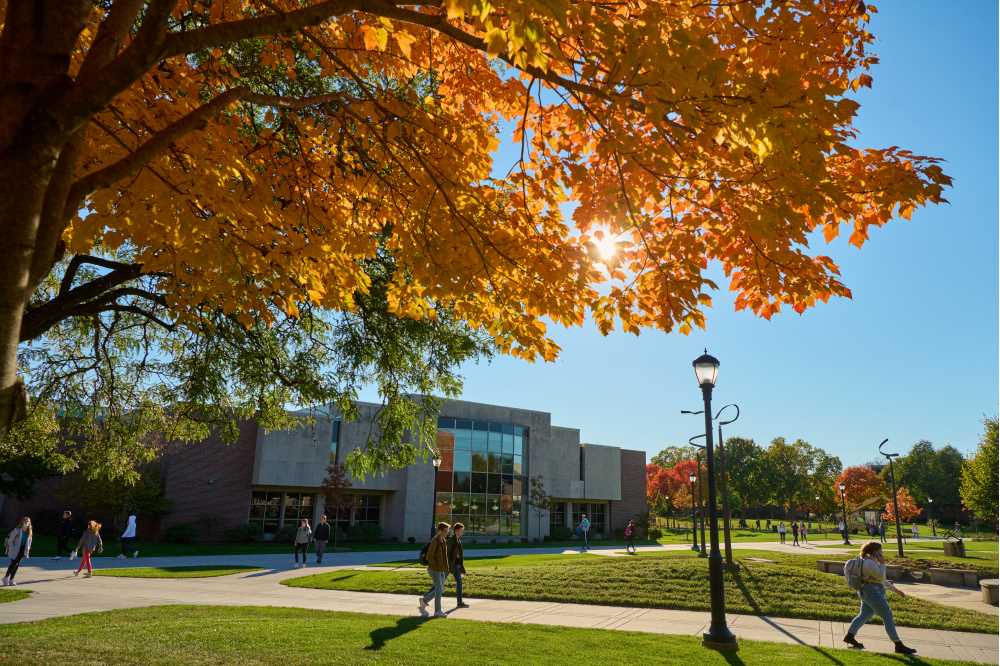 First-generation students recognized Monday, Nov. 8
College can be challenging. Add in being the first in the family to go off to college and it can even be more demanding.
That's why it's important to recognize the National First Generation College Celebration on Monday, Nov. 8, says Stacy Narcotta-Welp, director of UW-La Crosse's Student Support Services. "First generation students make up a vital part of our campus," she notes.
UWL's TRIO programs — Upward Bound, McNair Scholars and Student Support Services — will support the Nov. 8 annual celebration. Its roots date back to 1965 when the Higher Education Act was passed and signed into law. The act makes college pathways more accessible to first-generation students via federally-funded TRIO programs and a variety of other initiatives.
Narcotta-Welp says personal experiences with students and national research suggest that first-generation students — 27% of UWL undergraduates — bring many desirable attributes to college campuses, such as:
Strength and perseverance
Lots of "lived experiences" to learn from and apply in various situations
An ability to navigate systems, once becoming familiar with them
Diversity of a deeper educational experience, in and outside the classroom
A strong desire to create a more equitable world and give back to their communities.
Staff in UWL's TRIO programs and others on campus don't want to see those benefits squelched in first-generation students.
"First-generation students may feel less of a sense of belonging at institutions of higher education," Narcotta-Welp explains. "They may not be as confident when navigating campus, and they have concerns about affording tuition and housing. They may also be more apprehensive about reaching out for resources and help on campus."
Narcotta-Welp says first-generation students may also have greater family, work and off-campus demands.
"This makes it difficult to balance academic and co-curricular requirements associated with graduation and future success," she notes.
To help first-generation students, various initiatives are available on campus — some geared directly toward them, while others are for all students. Among them:
UWL First Scholars / First Generation Living Learning Community in Laux Hall
TRIO programs: Student Support Services, McNair Scholars and Upward Bound
First Generation Student Organization
Access Center
Office of Multicultural Student Services
Center for Transformative Justice
Pride Center
Murphy Learning Center
Financial Aid Office
It Makes Cent$
Scholarship Resource Center
Undergraduate Research and Creativity Center
Academic Advising Center and Career Services and Pre-Health Student Resource Center
International Education and Engagement
Counseling and Testing Center
Residence Life
Student Life
Many UWL faculty and staff who were first-generation graduates display a "First Generation College Grad" badge on their online profiles.
First generation students, faculty and staff are encouraged to visit the Student Union between 11 a.m.-1 p.m. Monday, Nov. 8, to pick up a first-generation sticker and snacks. Students can learn more about the many resources available to them at UWL.