Alumni & Friends Foundation news
Joining forces, embracing a new look and honoring distinguished alumni
Posted 1:34 p.m. Friday, Aug. 18, 2023
The UWL Foundation and Alumni Association have become one. Here's what you should know.
You may have heard the news. Effective July 1, 2023, the UWL Foundation and the UWL Alumni Association joined forces to become the University of Wisconsin-La Crosse Alumni & Friends Foundation.
Leadership and board members from each organization explored potential benefits of the realignment for nearly two years. After resolving to become one entity, they worked in close collaboration to ensure a smooth transition for alumni, donors, friends and the new organization itself.
It's been a long, complex process and you may have questions. Here are
some of the top Q&As about the new and exciting chapter.
Q: Why the change?
A: The Foundation and Alumni Association have continually explored ways to better serve both UWL and those who wish to support and engage with the university. As part of these efforts, the Foundation recently underwent an external review of its operations and objectives. Through these consultations, it became clear that a shared organizational structure would help both the Foundation and the Alumni Association more effectively pursue their goals.
Q: I'm an Alumni Association member. How will this affect me?
A: Alumni Association members can expect two major changes. First, membership dues have been eliminated. Instead, we hope alumni who feel passionately about UWL will continue to support the university through My Due$ for UWL. This new, optional program allows alumni to direct money previously spent on membership dues toward a UWL cause of their choosing.
Second, with the elimination of membership dues, alumni events will continue to be open to the broad UWL community. We are excited to have more intentionality with an inclusive model of engagement to create unique and memorable experiences for all.
Q: I'm a lifetime member or have already paid annual membership dues. What happens now?
A: We are grateful for your support and are committed to honoring original membership terms. Lifetime members will continue to be recognized and retain access to benefits and discounts. The same goes for those who paid annual membership dues. All benefits and discounts will be honored through the term of the membership.
Q: What did my membership dues support under the previous model?
A: Historically, membership dues strengthened "The La Crosse Experience" through networking events, legacy scholarships and other traditions. These efforts aren't going away. You can continue to support them with an annual gift to the Alumni & Friends Engagement Fund and/or the Alumni Legacy Scholarship Fund. Or, pick from more than 250 causes to find one most meaningful to you.
Q: Without membership dues, how will the Alumni Association be funded?
A: By aligning with the Foundation, all Alumni Association operational costs will be covered. We also encourage alumni to support the Alumni & Friends Engagement Fund (which supports alumni events and engagement) and/or the Alumni Legacy Fund (which supports alumni legacy scholarships).
Q: I have more questions. Whom should I contact?
A: To learn more about the UWL Alumni & Friends Foundation, contact Greg Reichert or Janie Morgan at 608-785-8489 or foundation@uwlax.edu.
A bold, new look
The UWL Alumni & Friends Foundation is kicking off on campus with a bold new look. The organization's new logo skews to the university's contemporary spirit mark and traditional school colors, maroon and gray.
"The new entity is a big part of the university, so the institution's look needs to be prominent," says UWL Graphic Designer Dave Piro, logo designer.
He says the simple and clean look makes it easy to read, as well as functional for everything from billboards to t-shirts.
The logo's main design element — the ampersand — is an accent mark that can change to become a supporting feature. Its color can change to support a more universal cause, like pink for breast cancer or blue for autism.
The simple and clean design should serve the organization well for years.
Six are distinguished alumni
The UWL Alumni & Friends Foundation is awarding graduates from the '60s through 2021 its top alumni awards for 2023. They're being honored for distinguished service and successful careers.
The distinguished alumni will return to campus Friday and Saturday, Sept. 22 and 23, to speak with students and take part in a panel discussion, along with being recognized during a brunch.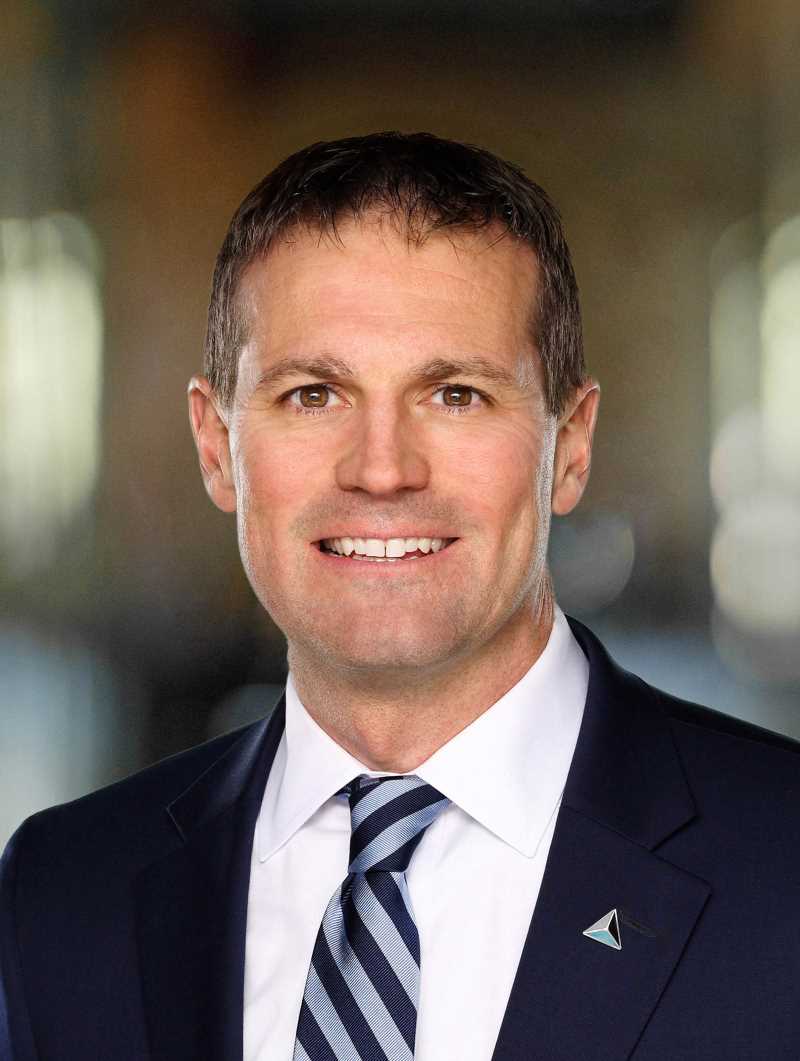 The Maurice O. Graff Distinguished Alumni Award
Recognizes outstanding achievement of alumni who have brought honor and distinction to the university.
Bill Bosch, '00
Mentor; motivator; civic leader.

Employed at Trust Point Inc. since 2000, Chief Executive Officer, President and Board Member since 2022.

Civic involvement in Boys and Girls Club of Greater La Crosse, La Crosse Symphony Orchestra, youth sports coaching, among others.

Bachelor's degree in finance, 2000; Certified Trust & Fiduciary Advisor, 2011.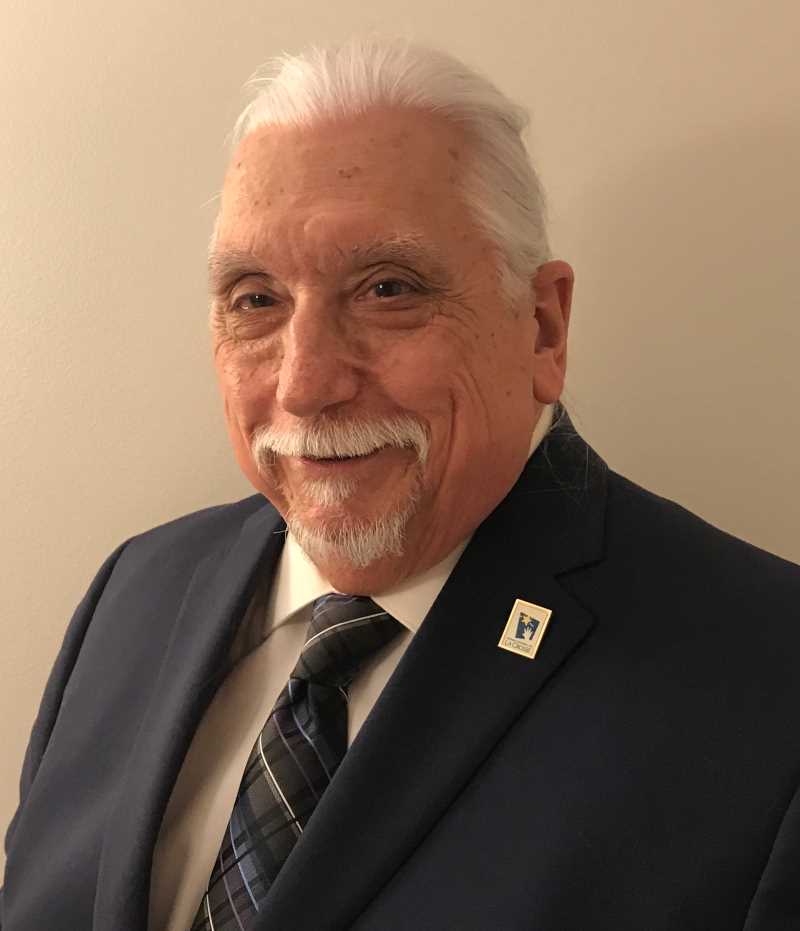 Neil Duresky, '64
Decorated veteran; committed public servant; community volunteer; musician.

Retired IRS Revenue Officer, American Red Cross Chapter Level Executive Director, Wisconsin Air National Guard Squadron Commander.

La Crosse Logan High School Wall of Fame; Oktoberfest Maple Leaf Parade Marshal; Phi Delta Kappa Distinguished Service to Education by a Lay Person Award.

Bachelor's degrees in economics and political science, 1964.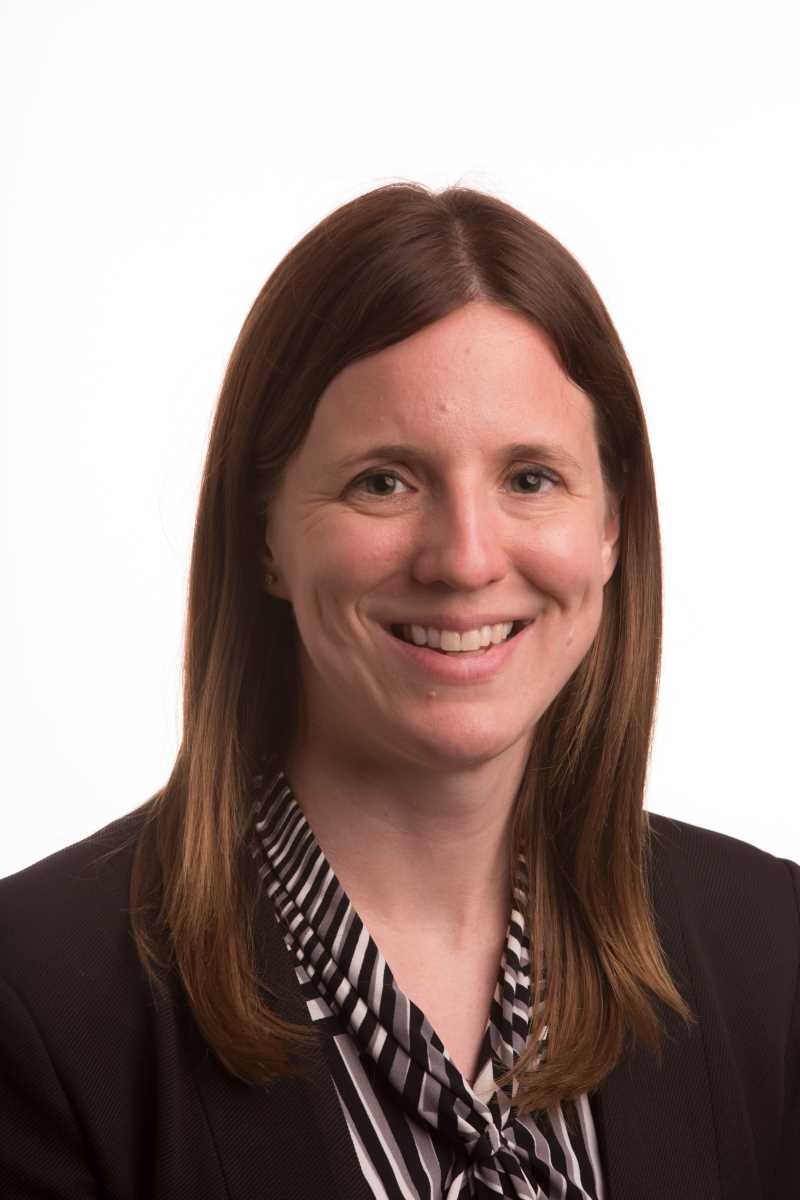 Rada Distinguished Alumni Award
Recognizes alumni who have graduated within the last 20 years, achieved professional distinction and taken part in humanitarian activities.
Colleen (Trantow) McDowell, '04
Distinguished and respected researcher, scientific writer, mentor in the field of glaucoma.

Assistant professor, Department of Ophthalmology & Visual Science, UW-Madison since 2019; previously with University of North Texas Health Science Center, 2010-19.

Awarded William and Phyllis Huffman Research Professorship; Dr. Douglas H. Johnson Award for Glaucoma Research; among others.

Bachelor's degree in biochemistry/cell and molecular biology, 2004; Ph.D., University of Iowa, 2009.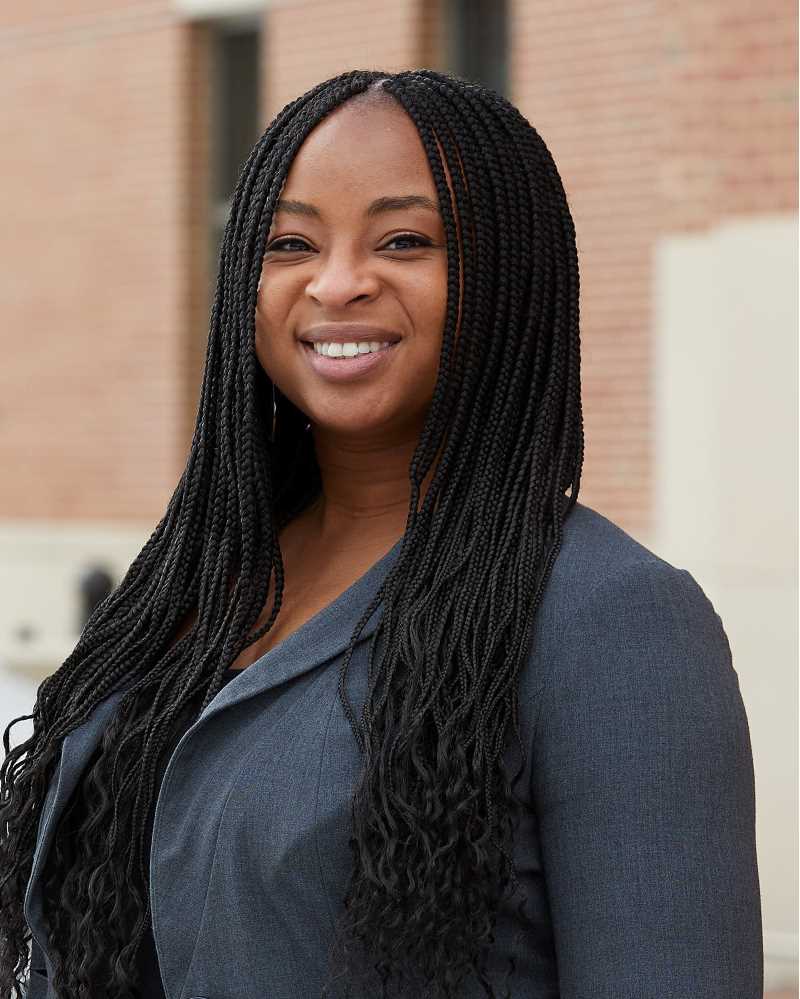 Parker Distinguished Multicultural Alumni Award
Recognizes outstanding alumni who have contributed significantly to the improvement of multicultural understanding on the campus and in their careers.
Jazzma Holland, '15 & '21
Respected higher education, diversity, inclusion and equity educator, mentor.

Diversity, equity and inclusion programmer; previously held numerous administrative positions at UWL in Student Centers, Upward Bound and Office of Multicultural Student Services.

UWL Outstanding Women of Color in Education Award, 2022; co-founder of Black Leaders Acquiring Collective Knowledge (B.L.A.C.K.); founder of Black Women in Wisconsin Empowerment Conference.

Bachelor's degree in in organizational and professional communication, 2015; master's degree in student affairs administration, 2021.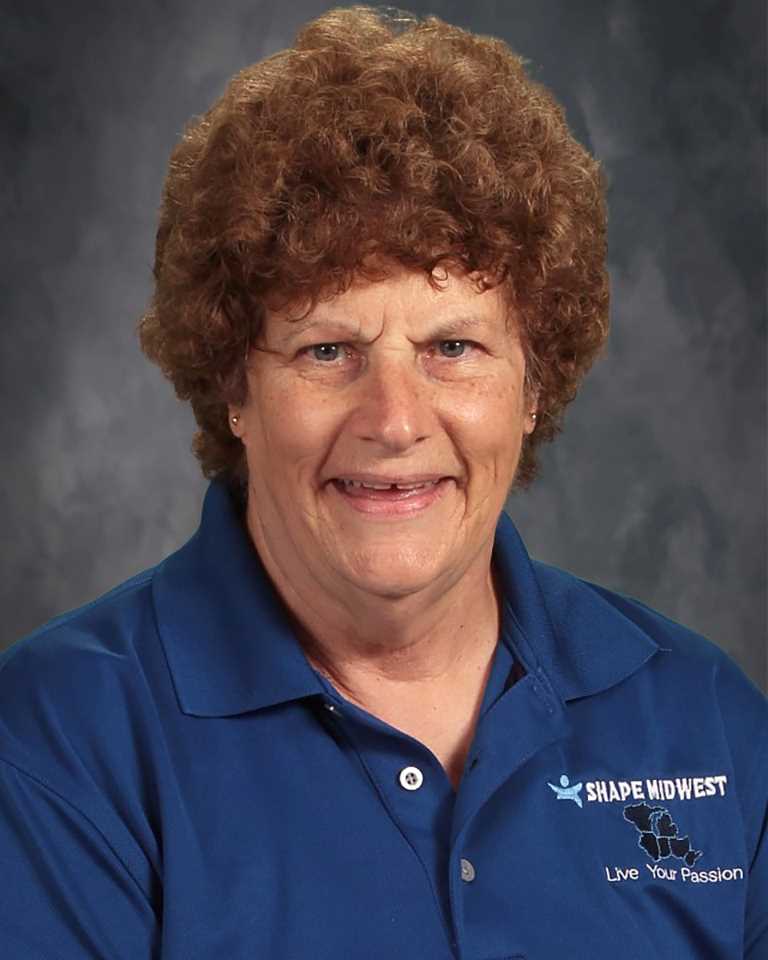 Burt and Norma Altman Teacher Education Award
Honors and recognizes outstanding educators and the significant contributions they make to children and communities.
Kristine Fritz, '70
Highly respected state public education physical education teacher and mentor, state sports leader for girls.

Long-time Sheboygan Area Schools physical education and health teacher, coach, 1970-2004.

Wisconsin Health and Physical Education (WHPE) Secondary Physical Educator Teacher of the Year, 1993; Midwest District Secondary Physical Education Teacher of the Year, 1995;

WHPE President, 2000; Midwest President, 2018

; among others.

Bachelor's degree in physical education, 1970; master's degree from University of North Carolina-Greensboro, 1978.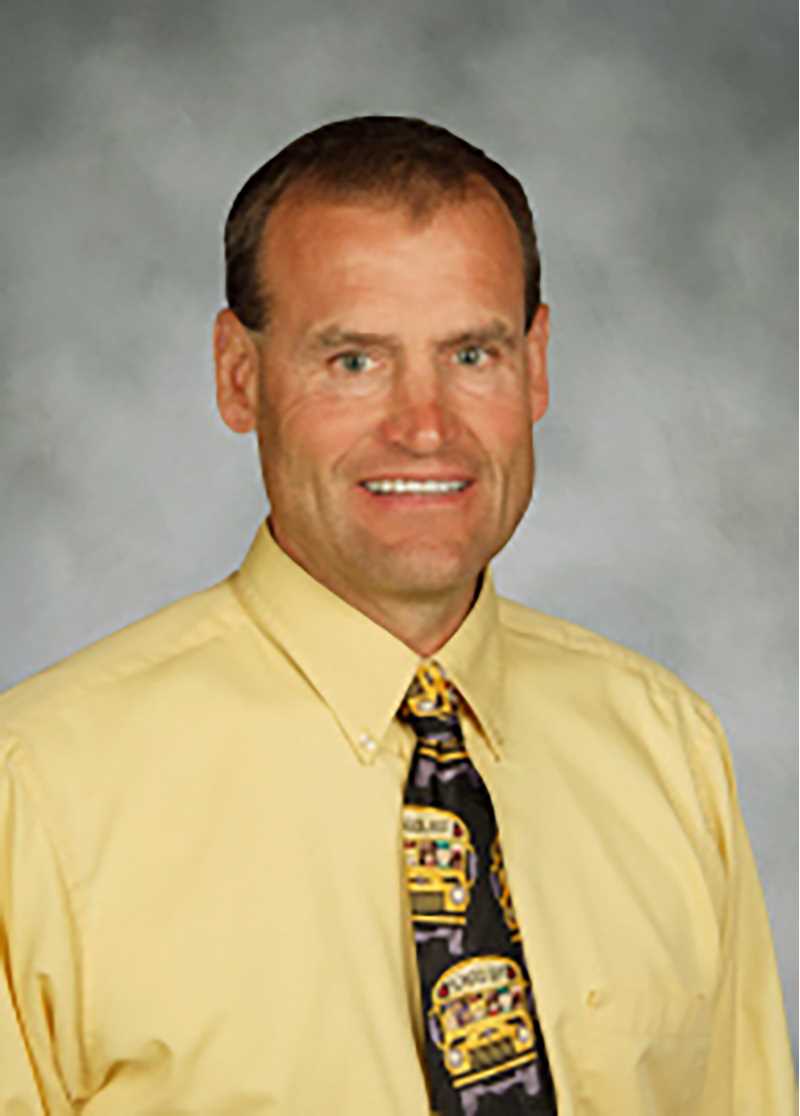 Mark Gruen, '92
Distinguished and respected public school administrator; impactful instructor; educator; mentor, life-long learner.

Thirty-one years in Wisconsin education as administrator, teacher, principal, curriculum director and business manager; District Administrator at Johnson Creek since 2022.

Wisconsin Superintendent of the Year, 2021; Wisconsin Rural Administrator of the Year, 2021-22; various regional and state organization leadership roles.

Bachelor's degree in elementary education, 1992; master's degree in education, Viterbo University, 1995; specialist degree in education leadership, Winona State University, 2005.
Want to attend the brunch? Get details from the Alumni Association calendar.
Nominate deserving alumni
Nominate deserving UWL alumni for the university's distinguished alumni awards. Simply fill out the nomination form; the Foundation Office will contact nominees. Nominations are accepted throughout the year but must be received by Oct. 1 to be considered for the award the following year.
See all past recipients.
Here are the award criteria.