Posted 7 p.m. Sunday, Sept. 24, 2023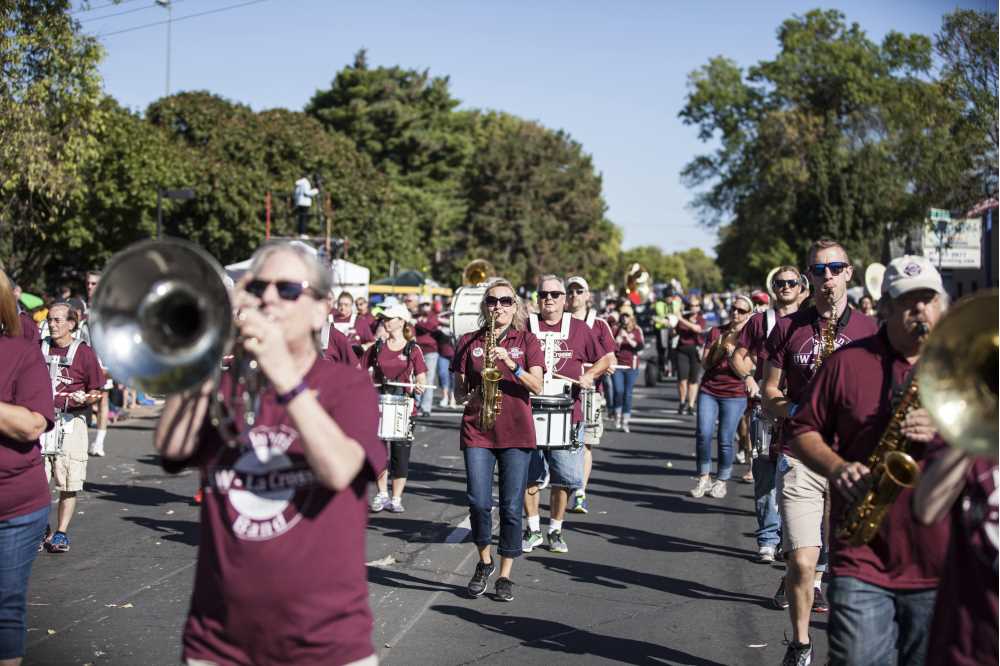 Community festivities to kick off Thursday
UW-La Crosse will be well-represented among this year's Oktoberfest Royal Family.
Before the celebration kicks off Thursday, take a moment to get acquainted with three UWL alumni who will play a prominent role in this year's festivities.
And if you are planning to go out, make sure to have a safe and fun Oktoberfest!
Jeffrey Hankey, Maple Leaf Parade Marshal
Jeffrey Hankey has marched in all but one Maple Leaf Parade since 1979, and this year, he'll be leading the way.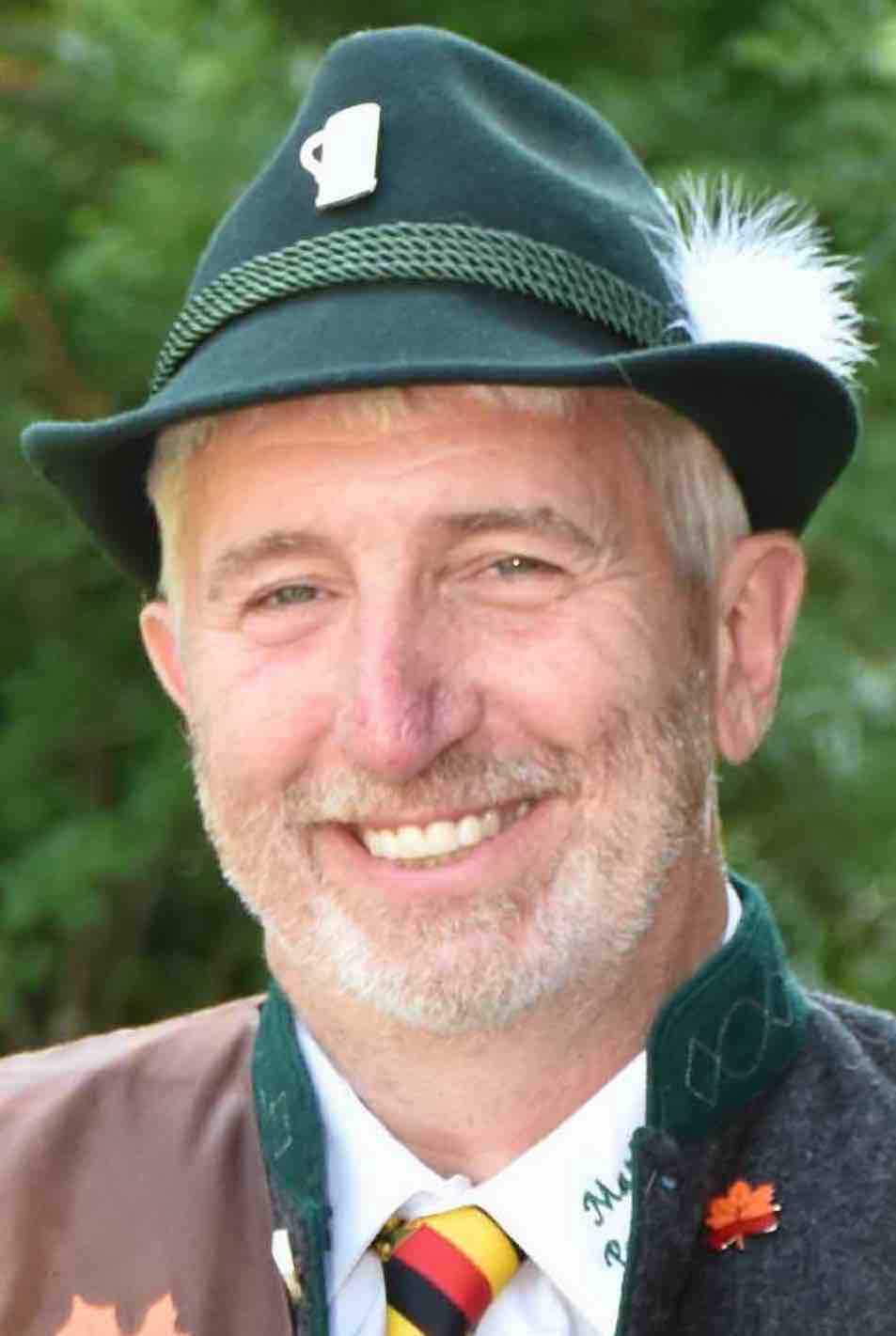 "I never would have guessed that I have done enough, or accomplished nearly enough, to even make it to a list of nominees for such a position of honor," Hankey says of being named the Maple Leaf Parade Marshal.
A La Crosse native, Hankey is a regular with the UWL Alumni Band. He is known for sharing his marching quads with young parade-goers, and for laying on the pavement while playing for added effect.
"I always hope to bring something special to anyone attending our events," Hankey says. "I do everything I can to single out kids, grandmas, veterans and special-needs parade-goers, to do a little part in making them feel included in the parade or events happening."
Hankey and his wife, Terri, have traditionally traveled with the Royal family to schools and nursing homes the week following Oktoberfest, with Hankey playing drums.
In recent years, the couple has also marched with the Oktoberfest Grenadiers, a group of up to 25 married couples who escort the Royal Family to parades and events throughout the year.
Scott Hendrickson, '80, Torchlight Parade Marshal
Scott Hendrickson has twice attended Oktoberfest in Munich, Germany — the largest celebration of Bavarian culture in the world.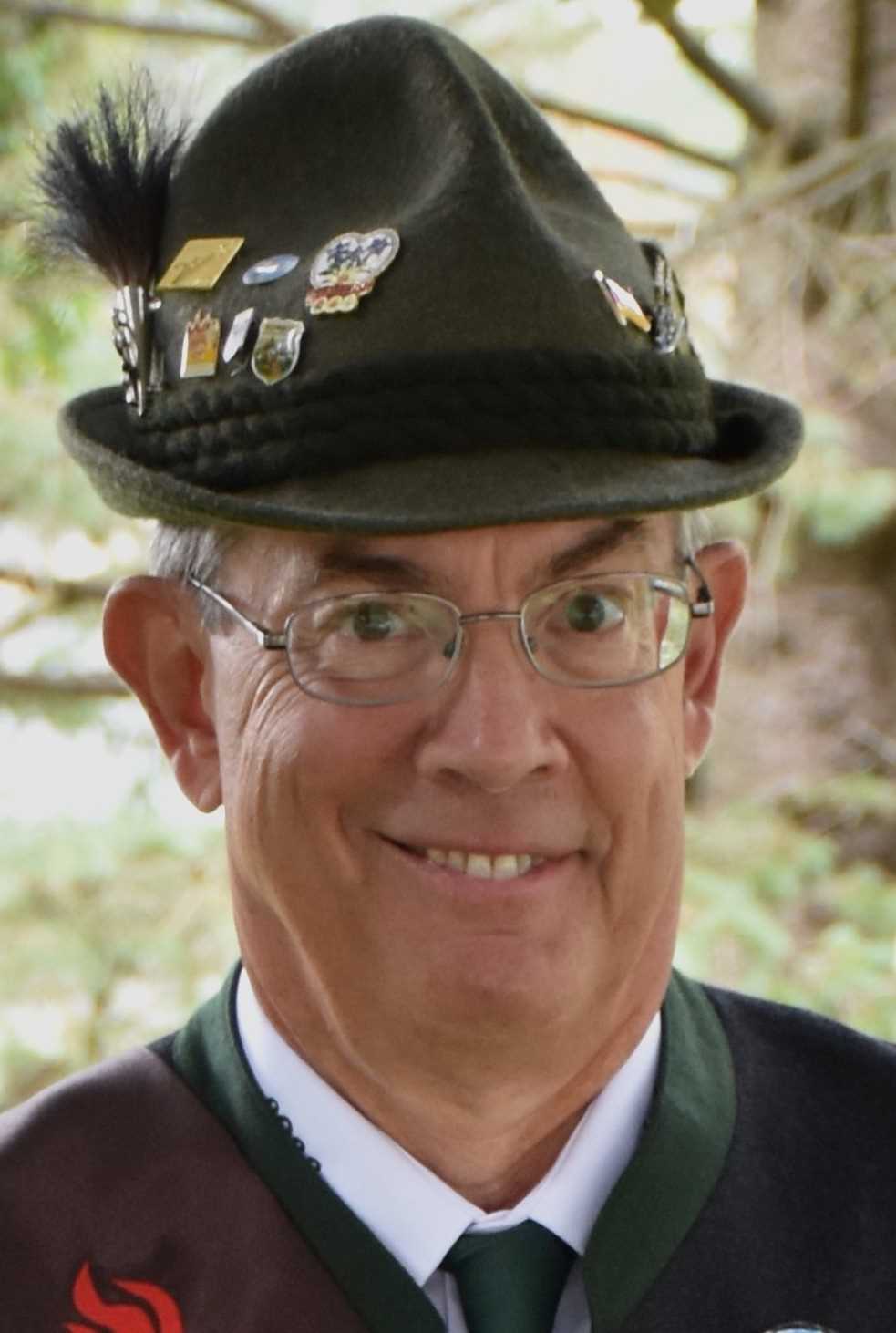 But he expects this year's celebration in La Crosse to be even more special.
Hendrickson, also a La Crosse native, says he is "very excited and honored" to lead the Torchlight Parade, and to have an active role in many other Oktoberfest traditions.
"I also can't wait to visit schools and nursing homes the week after Oktoberfest, as well as attend other festivals next year," he says.
Hendrickson, who holds a bachelor's degree in community health education from UWL, was a medical service corps officer in the U.S. Army from 1980 to 2002. His final Army assignment was as chief operating officer of the hospital and clinics at Fort Riley in Kansas.
Since returning to the La Crosse area in 2006, Hendrickson has been strongly engaged with the community.
He has volunteered with Habitat for Humanity, Trinity Lutheran Church, the Logan-Northside Neighborhood Association, the American Red Cross' Service to Armed Forces program and the Joint Board of Harbor Commissioners.
"Whether it be patients in the hospital or clinic, or by volunteering in the community, I find my volunteer time very rewarding," he says.
Emma Garrison, '22, Miss La Crosse Oktoberfest

If there was a crown for persistence, it would belong to Emma Garrison.
Garrison was named 2023 Miss La Crosse Oktoberfest on her fourth attempt competing for the title.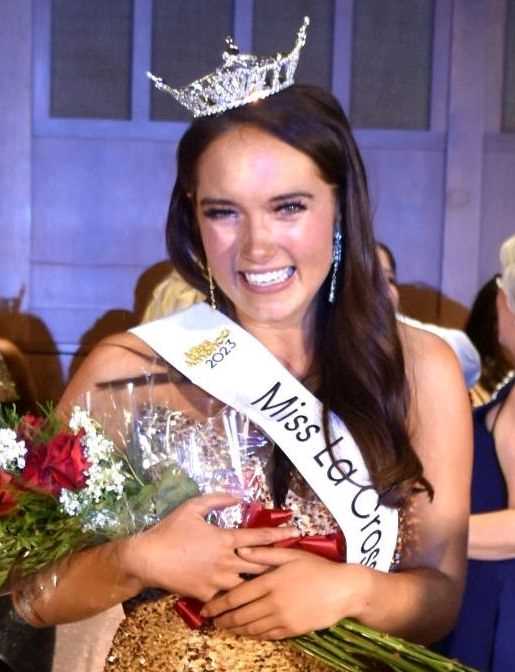 The UWL psychology alum had competed in 16 competitions over the past four years, finally securing a Miss America Organization title that will allow her to compete for the crown of Miss Wisconsin in June 2024.
"I am most looking forward to Oktoberfest and being a part of the Royal Family," she says. "I am so excited to be part of this community, travel to schools and to represent La Crosse at Miss Wisconsin."
Garrison has had more than her share of personal hardship, recovering from cancer when she was 17 and being diagnosed with attention deficit hyperactivity disorder (ADHD) three years later.
The experience helped her realize the lack of education and support for students with ADHD.
"With experience in education, psychology and parent training, I plan to use my skills to create digital resources with education around the signs of ADHD, different treatment options and where to seek support in the community," she says.
Garrison is working as a behavior assistant at Chileda while she pursues a graduate degree in applied behavioral analysis through Purdue Global.