Posted 9:31 a.m. Monday, Aug. 17, 2020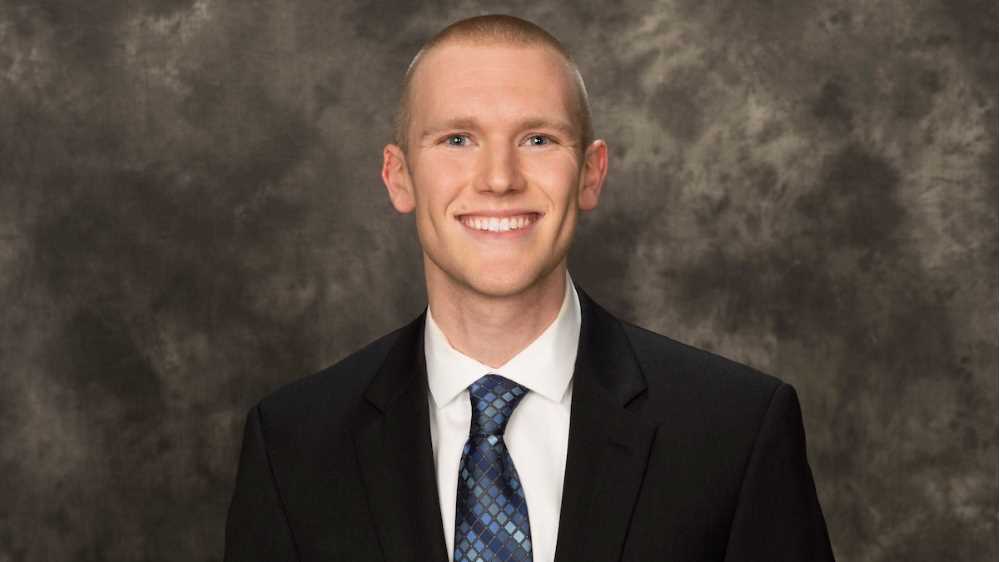 UWL accountancy grad receives prestigious national award for CPA performance
UWL graduate Timothy Fallon, '17, was one of 110 people across the country to receive a prestigious award for outstanding performance on the Certified Public Accountant exam in 2018.
Each spring the American Institute of Certified Public Accountants (AICPA) presents the Elijah Watt Sells Award to individuals who obtained a cumulative average score above 95.50 across all four sections of the CPA exam and passed all four sections of the exam on the first attempt.
Fallon, who received his bachelor's degree in accountancy from UWL, is now employed with KPMG LLP in Minneapolis.
Fallon was able to take time between graduation and starting his full-time position to focus solely exam preparation. He says this regular studying and his UWL preparation were the likely reasons he did so well. "My accounting classes prepared me for the exams as there were very few subjects that were unfamiliar," he says.
The Elijah Watt Sells Award program was established by the AICPA in 1923 to recognize outstanding performance on the CPA examination. Sells, one of the first CPAs in the U.S., was active in the establishment of the AICPA and played a key role advancing professional education within the profession. Learn more about the award.