It Make$ Cents!
A page within It Make$ Cents!
Your center for money management
The Union 0130
itmakescents@uwlax.edu
608.785.8852
Our goal is to motivate, inspire a call to action, and to instill life-skills so students can sow the success that each strives to reap after graduation.
It Make$ Cents! is a financial literacy program at the University of Wisconsin-La Crosse that addresses the financial concerns of students that are unique to college life. It aims at equipping students with the knowledge, skills and resources necessary to integrate and maintain lifelong financial wellness. The initiative provides programming and one-on-one consultations upon request. Students learn important aspects of financial wellness including information about scholarships, affording college, credit, and budgeting.
Upcoming Spring Events!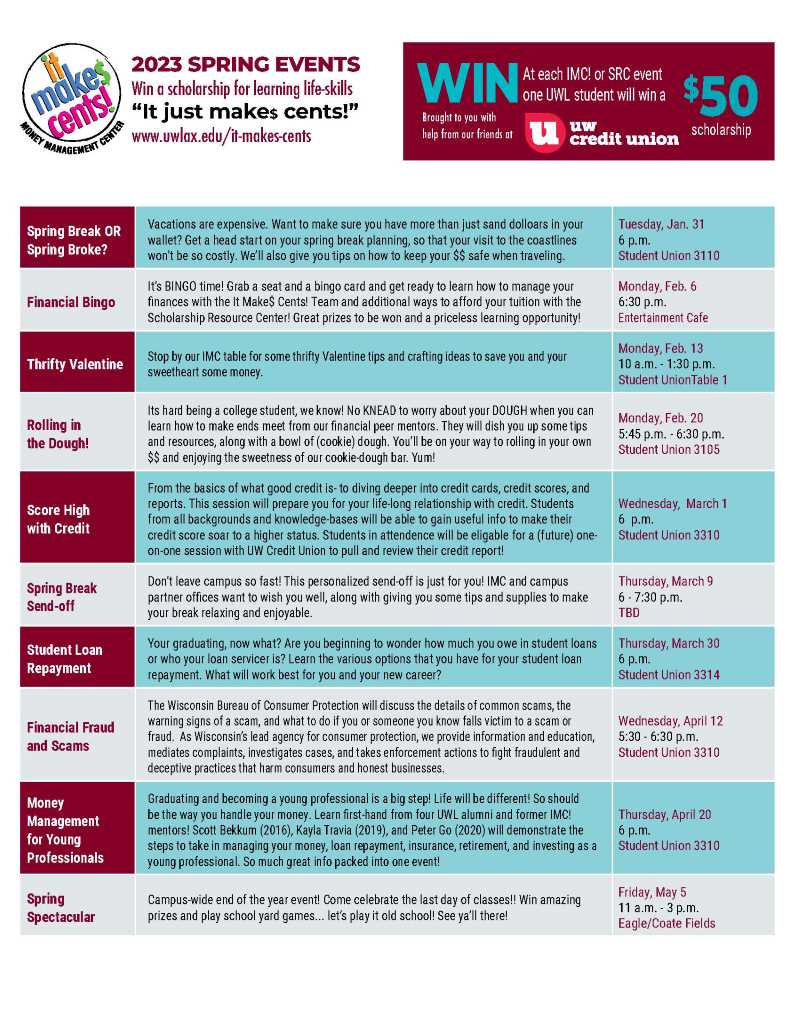 Spring Events