Your center for money management
608.785.8852
Our goal is to motivate, inspire a call to action, and to instill life-skills so students can sow the success that each strives to reap after graduation.
Check out all our events!
Download this form here!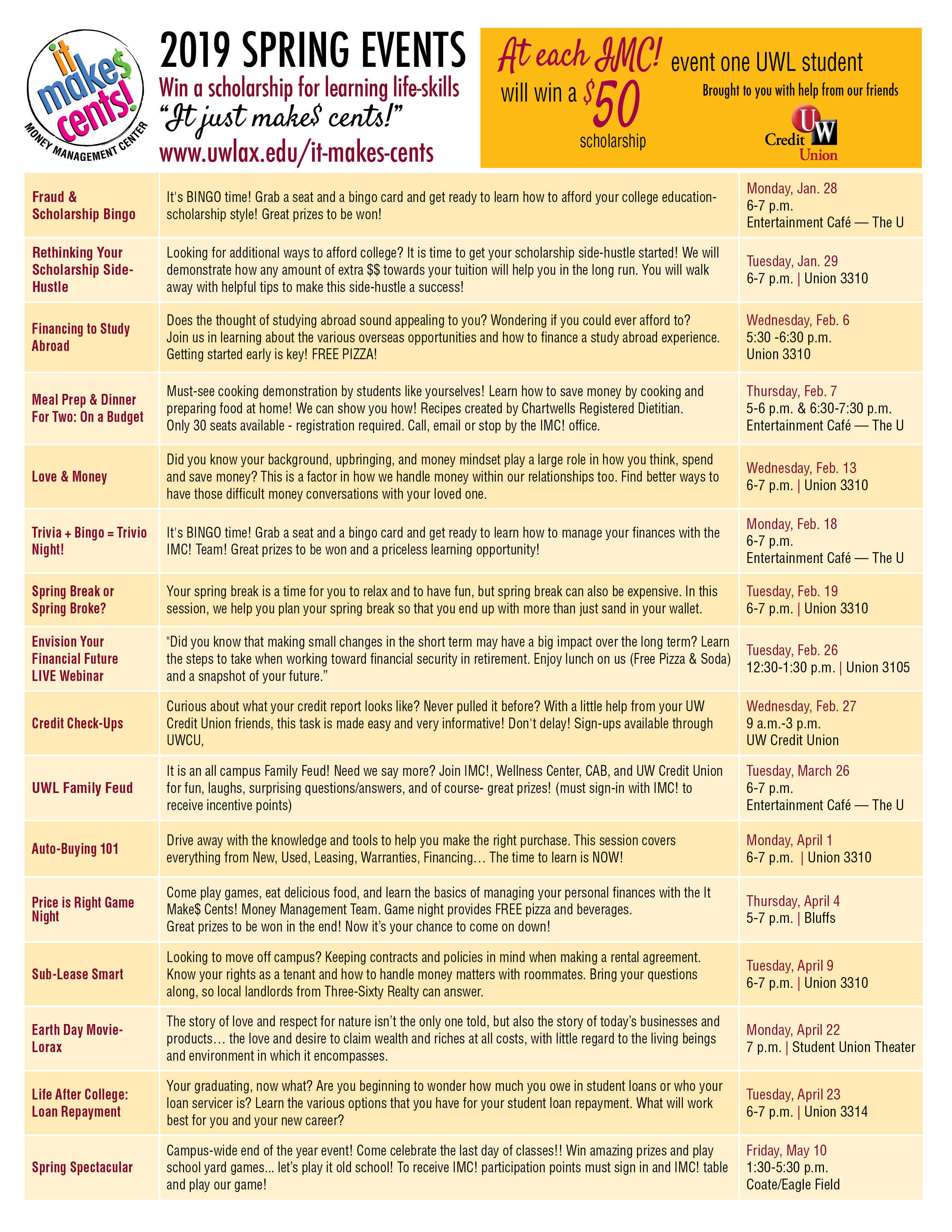 IMC! March Coloring Sheets (coming soon)
Color our March coloring sheets and submit them to the IMC! office by 3/29/19 and be entered in a raffle drawing for a chance to win a
Utebebe Inflatable Air Lounger!