Resources
A page within It Make$ Cents!
Calculators
---
Cost of Living Calculators
Moving Away from La Crosse? Use this Cost of Living Calculator to help you figure out how expensive it is to live in any city around the world!
Before going off and studying abroad it's important to know how much it will cost you to live there! This calculator will show you not only the money conversion between two countries, but also the estimated cost of living. It also displays the differences of salary, living expenses, housing, etc. Cost of Living Abroad Calculator
Job Salary Calculator
Accurate, real-time salaries for thousands of careers.
Loan calculators
Worksheets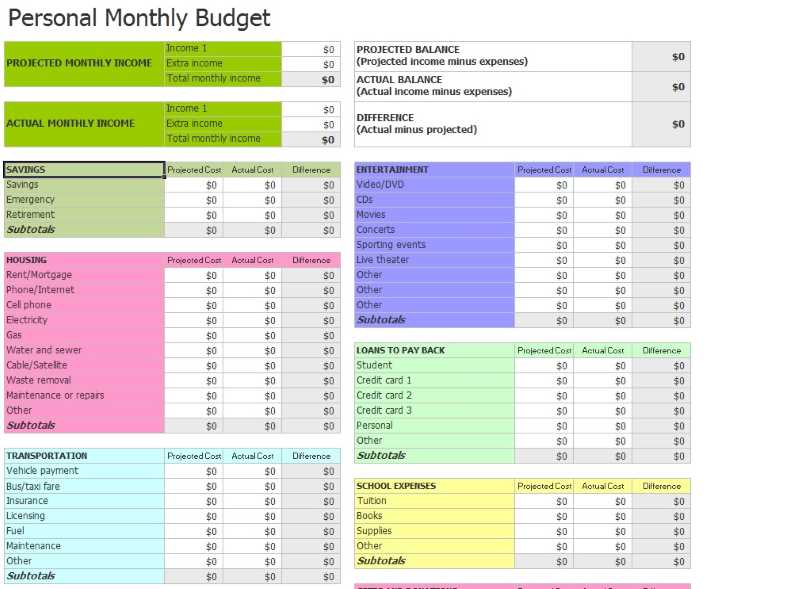 Personal Monthly Budget
Consumer Financial Protection Bureau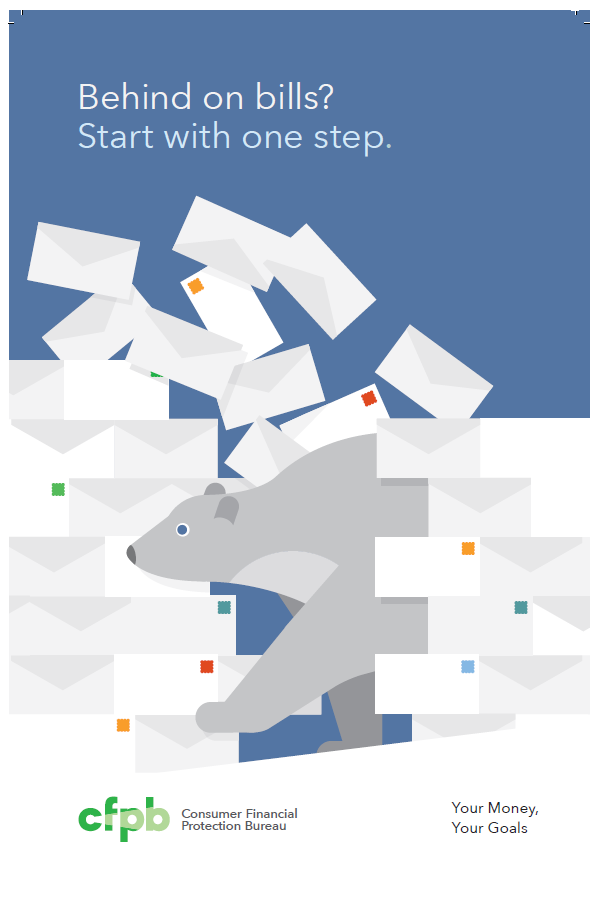 Holiday Spending Calculator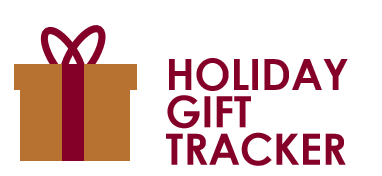 Local Shopping Resources
Click the images below for more information:
Grocery Comparison List
Birthday Deals
Need more local places for cheap/free food and other resources? Check out findhelp.org!
Mobile Apps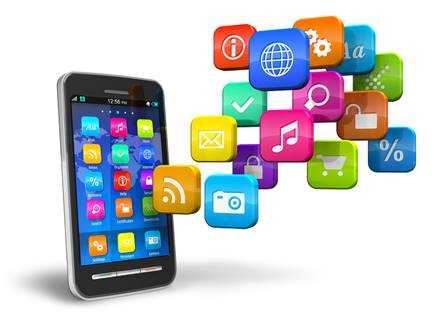 Opening Imagge
Not many people want to track our money with pen and paper. Apps can make keeping your finances in check and saving money easy. Here are a few apps that we recommend. Please note we do not receive any money if you use these apps. This is simply a list we have put together for your convenience.
Mint (Free)
Mint is a great resource that gathers all your finances in one place. You can create a budget, track your spending, keep track of your bills, view your credit score and much more. This is a great way to stay on top of your financial situation!
Splitwise (Free)
Split bills with your roommates the easy way! Splitwise is an app for splitting expenses with your friends or roommates. It lets you and your friends add various bills and keep track of who owes who, and then it helps you to settle up with each other.
RetailMeNot (Free)
Imagine having a constantly refreshing stack of money-saving coupons with you wherever you go whenever you need it on your phone. Just type in the store you're planning to shop at, and RetailMeNot will list all of its active offers. Easy money!
Coupon Sherpa (Free)
Finally, an application that provides hundreds of in-store coupons for many merchants right on your phone. Save money on clothes, shoes, restaurants, electronics, travel, jewelry, sporting goods, books, and more.
MySuperMarket (Free)
Type in your grocery list and MySuperMarket will tell you which local stores are selling those products at the lowest price as well as cheaper alternatives.
Strides (Free)
Lets you track any goals you may have! Helpful for budgeting and saving.
How to Pay off Student Loans
Inside the Mind of a Master Procrastinator
5 Crazy College Facts
84% of college students have a credit card. 50% of them have 4 or more.
The average National Student Loan Debt is $35,000.
Average Student indebtedness in the state of Wisconsin is $28,128.
The Average Student indebtedness at UWL is $25,000.
Nearly 5,000 colleges and universities exist in the country. Together they grant more than 2 million degrees per year
10 Fun Facts About College
According to a UCLA study, more than 75% incoming US college students in 2014 were accepted into their first-choice school. However, only 57% could actually afford to attend this first pick
On November 6, 1869, the first-ever game of American football was played between universities. The schools in question were Rutgers and New Jersey, which would later be called Princeton University.
There are more women attending college then men. In fact, nearly 60% of all college students are women.
McMaster University in Hamilton, Canada owns a part of Albert Einstein's brain. Specifically, the school own a respectable 14 pieces of the scientist's thinker—which amounts to a whole fifth!
The Squirrel Club at the University of Michigan at Ann Arbor has more than 400 members. Their mission? To feed peanuts to squirrels.
Freshman 15? More like Freshman 2 to 3. According to an Ohio State University study, college students gain nowhere near as much as 15 pounds in their first year of studies. The average is typically 2 to 3 pounds. They also gain no more weight than their non-college attending peers of the same age group. The only factor that might lead to increased weight gain is increased student drinking. So, make use of that meal card!
The worst paying college majors are usually Social Work, Theology, Education, Music, Spanish, Fine Arts, Hospitality/Tourism, and Drama. Usually. It all depends on what you do with it, of course.
Want a school that's abnormally easy to get into? These colleges boast a 100% acceptance rate: Baker College in Flint, West Virginia University at Parkersburg, Mountain State University in Beckley, and Northwest University in Kirkland.
That Harvard University is the oldest college in the United States isn't shocking. But the university is also the oldest and first corporation in the country's history, period. Which goes to show, in the United States at least, that higher education and business have always gone hand in hand.
Starting in 1841, Oberlin College was the first US post-secondary school to grant degrees to female students. Going further, it was also the first college to let an African American woman graduate, in 1862. Her name was Mary Jane Patterson, and she went on to have an illustrious teaching career in other black institutions.
Free Tax Filing Assistance
Determine Your Eligibility
You and your spouse are US citizens or have an ITIN
You and your spouse lived in Wisconsin for the entire year of 2022
If you or your spouse had jobs, earned income was from Wisconsin only
You did not get married or divorced in 2022
You have valid Social Security Cards for all taxpayers and dependents
You have valid Photo IDs for all taxpayers
If you are married, taxes are filed jointly and both spouses need to be at the appointment
Only 2022 Taxes will be prepared

If you have questions about your eligibility, email lacrossetaxaide@gmail.com or call (608) 501-1513.
La Crosse Main Street Library
800 Main Street
La Crosse, WI 54601
United Way Online FREE Taxes
Self-administered
Military OneSource Tax Services
Service members and military families have access to free tax services with easy-to-use MilTax software and support services. Learn how new tax laws might affect you and how a financial counselor can assist you in making the most of your money. They provide tax preparation and filing software, specialized phone support, and additional support such as "Tax Filing Made Simple" and "Filing Taxes When a Service Member is Deployed."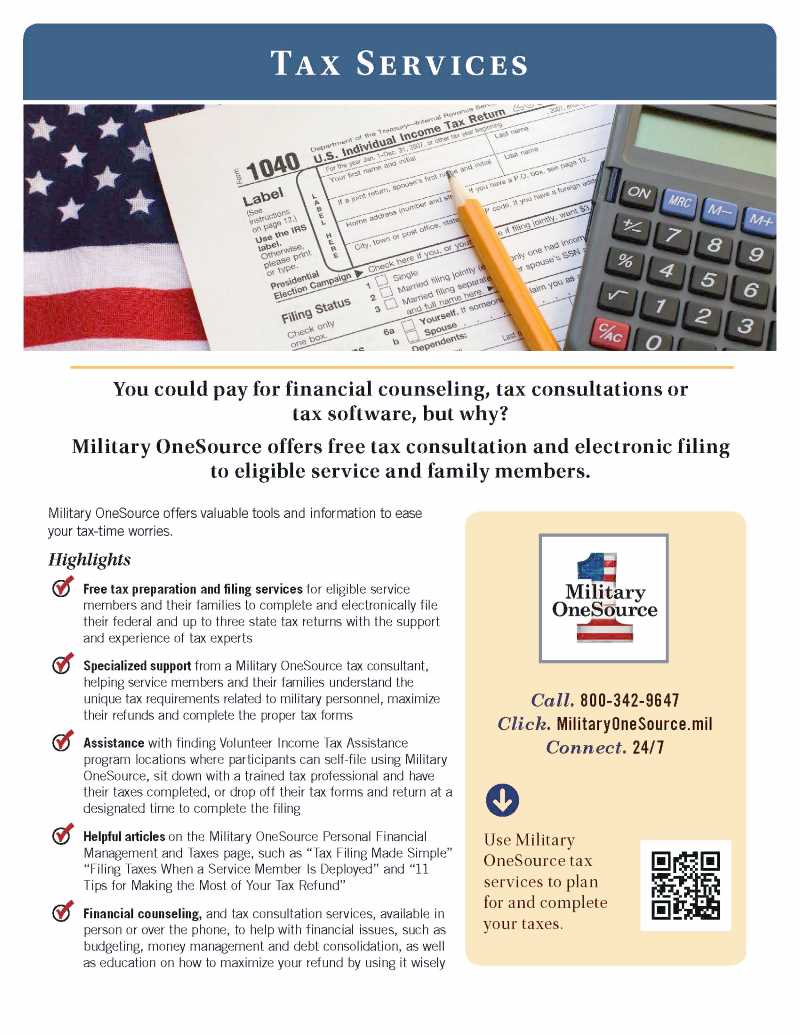 For K-12 Educators
Looking for ideas to incorporate financial literacy into your class? Find FREE lesson plans and other resources here to help your student on the path to financial wellness!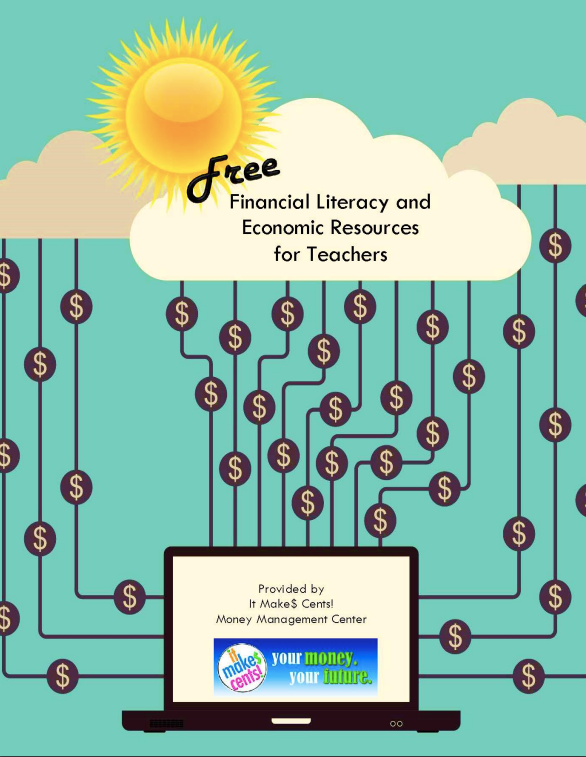 K-12 Lesson Plans
Free Lesson Plans
| Pre K – Grade 2 | Grades 3-6 | Grades 7-8 |
| Grades 9-12 | College | Special Needs |
To help incorporate financial knowledge in your lesson plans, check out these standards created by the Wisconsin Department of Public Instruction: https://dpi.wi.gov/finance/standards
The Consumer Financial Protection Bureau provides classroom activities and learning strategies: https://www.consumerfinance.gov/consumer-tools/educator-tools/youth-financial-education/
Free Financial Literacy for Students and Teachers: https://everfi.com/courses/k-12/financial-literacy-high-school/
Financial Games for Kids
Cash Puzzler (Ages 3 – 6)
Peter Pig's Money Counter (Ages 5 – 8)
Money Metropolis (Ages 7 – 12)
Countdown to Retirement (Ages 8 – 15)
Financial Football (Ages 11+)
Stock Market Game (Grades 4 - 12)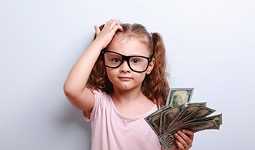 k-12
For Parents
Need ideas on how to talk to you children about money? Click here to check out these financial knowledge milestones and resources to start the conversation.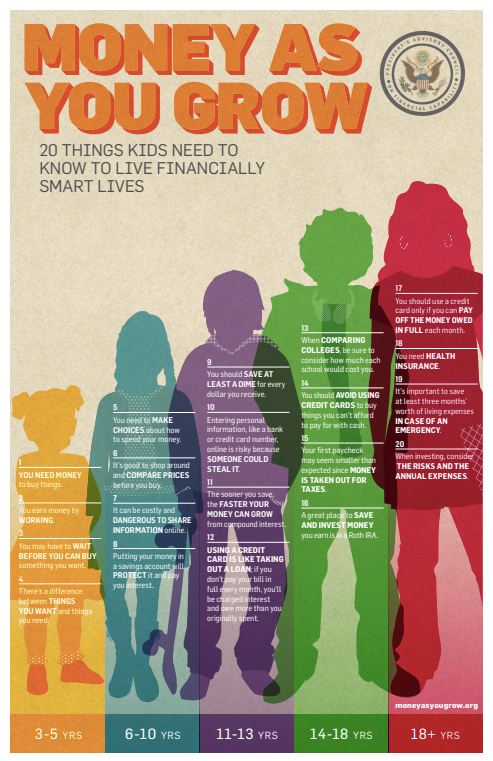 Money as you Grow
For more activities and resources: https://www.consumerfinance.gov/consumer-tools/money-as-you-grow/
UWL Student Resources
Quick Links:
Food and Health
Finances
Housing
Emergency Resources
Career Services
Other
Multicultural Resource Guide was developed by the Greater La Crosse Area Diversity Council (GLADC) to "reflect and celebrate cultural diversity in our area." The guide contains identity-based community groups, community centers, places of worship, and safe spaces in the community. View the resource guide at GLADC.
Great Rivers 2-1-1 offers free and confidential community resource information. Great Rivers 2-1-1 is a place to make the connections that can help you find answers and prevent problems from getting more serious. Using a comprehensive resource database, 2-1-1 Information and referral specialists will listen to your concerns, help you make informed decisions and link you to the most appropriate community resources. To connect with some visit the Great Rivers 2-1-1 or dial 2-1-1 or 800-362-8255.
La Crosse County Human Services Department has various resources available within the La Crosse County area as it relates to employment, children, mental health, substance abuse, etc. For more information, visit La Crosse County Human Services department or check out the Community Services Directory.
ACCESS will help a student determine if they are eligible for BadgerCare Plus, Medicaid, FoodShare, and more benefits. Visit ACCESS, to determine your eligibility and/or to apply for benefits.
Kane Street Community Garden operates from March thru October and is located in North La Crosse on the corner of Kane and St. Cloud Street. Please visit Kane Street Garden to see the hours of operation, when you can pick up free produce, and volunteer.
FindHelp.Org offers food assistance, help paying bills, and other free or reduced cost programs, including new programs for the COVID-19 pandemic. For more information, visit FindHelp.Org.
LGBTQIA+ Resources is a list of national resources available to students, it was collected and put together by the University of Arizona.
Wisconsin Department of Children and Families has a page that helps you locate your nearest W-2 Agency where you can then apply for Wisconsin Works (W-2), Emergency Assistance, Job Access Loans, and Living Independently Through Financial Empowerment (LIFE).
MONEY AND RELATIONSHIPS
Look Before You Leap
Know how to protect yourself and your future spouse when you are preparing for marriage. Do you know about each other's financial situations? Do you need to write up prenup? Is marriage the right option for your relationship? Click here to read Look Before You Leap
How can money affect my relationships?
No one likes to admit it, but money and your relationships are a lot more intertwined than we might have expected. According to a widely accepted study by Kansas State University , arguments about money are the number one cause of divorce. No one likes to think about this. As humans we are innately romantics and therefore hold out on the belief that money can't buy love and that we really DO mean for richer or for poorer.
There are plenty of perfectly happy lower to middle class families who, while they have financial struggles, know they are better together. These studies do not suggest that being poor means you will get a divorce. They simply point out that people who argue about money are more likely to do so. Cheat Sheet , a personal finance website, outlines the 5 major reasons behind the financial spurred divorce.
Hiding bad spending habits or debt
Harming your partner's credit and savings
Not discussing purchases before you make them
Not figuring out the details
Being too controlling
Each of these issues clearly detail trouble, but it isn't always as easy to avoid them as you may think. When you get married, you generally combine your lives very suddenly. Even if you have been together for a while, you probably haven't been using the same bank accounts before. This can cause a bit of tension between new couples as they figure out the world of financial codependency.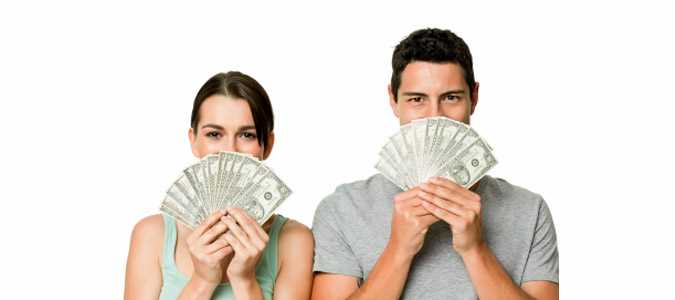 communication
The best way to avoid all of these things is simple: communication . You need to sit down with your partner and discuss your finances and how you are going to work on them together. If, as a child, you only saw one parent - say your mother - handling the finances you are going to expect the wife in this relationship handle it in your own relationship. Now imagine your significant other only saw their father working on finances. They will think that the husband should be handling finances. Confusion on this nature is slightly less common in a single-sex relationship but still present. This can easily lead to two people expecting the other person to handle the finances and consequently, finances are never taken care of. Having two people who both try to completely control your fiscal matters can be difficult for couples as well.
Scott and Bethany Palmer, better known as 'The Money Couple' give us some advice on how to avoid being part of this statistic. Communication! What is the best way to communicate about money? THINK.
T-is it True?
H-is it Helpful?
I-is it Inspiring?
N-is it Necessary?
K-is it Kind?
Scott and Bethany Palmer
Keep these thoughts in mind and think before you speak! You don't want to hurt your significant other's feelings but this IS a conversation you need to have.
Particularly in our society, money is a personal and emotionally charged subject. Since childhood we have been taught to strategically avoid talking about it. That can be a good thing in friend groups or in public but in a relationship you need to throw this idea out the window and get to talking.
Once you THINK something over, plan how best to present the idea to your partner. You know what your past arguments on the topic have been and you know how they feel about it. Use your best judgment on how to say something without hurting them or making them upset.
After you have presented the topic give them time to THINK. Suggest an upcoming time or date that you can both discuss the topic together. Giving them some time to marinate over the subject gives them space to think about how they feel and what they want to add to the conversation. (It can also give them the space they need to calm down if the subject you have presented is a touchy one.) Together pick a time in the near future to discuss. Don't delay the conversation or let yourselves continue to avoid it. Pushing things back may be easier short term, but the sooner you get this out of the way the sooner you can come up with a solution and put it into effect.
Money has a much larger effect on our relationships than we think, but that doesn't always have to be a bad thing. Use these techniques to help you make your fiscal relationship strong! The money couple has also created as assessment to learn what your money personalities are. Click here to see what yours are!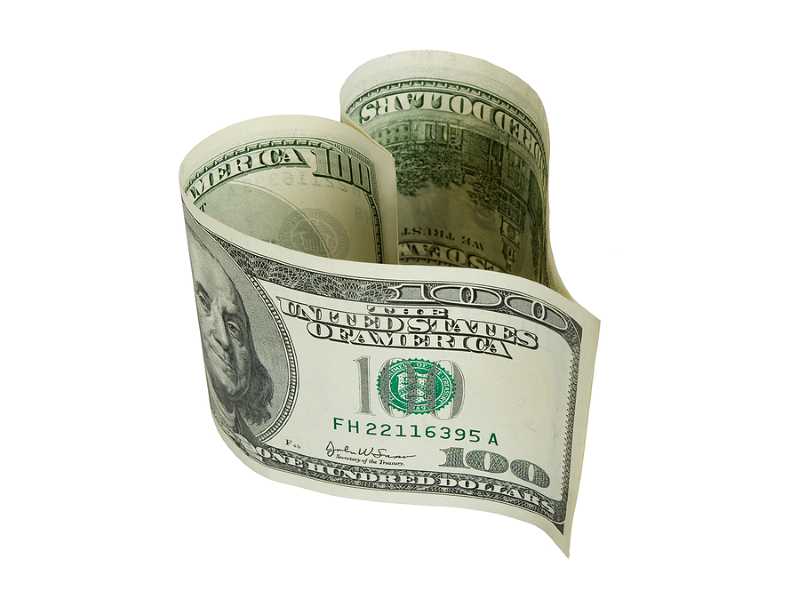 money heart graphic