Posted 10 a.m. Monday, June 13, 2022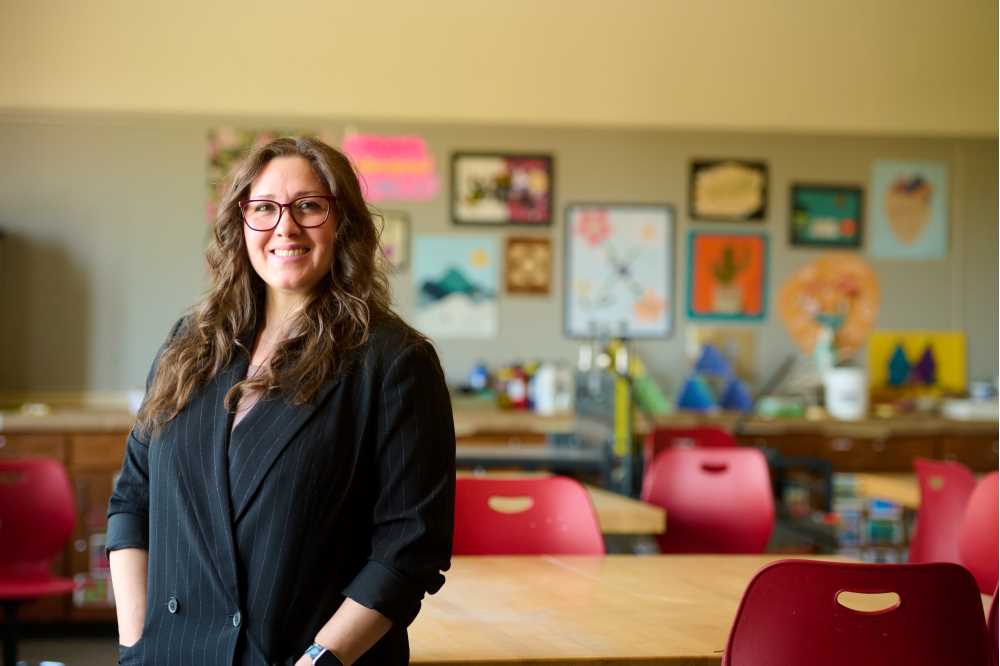 Lisa Lenarz wins 2022 Eagle Teaching Excellence Award
UW-La Crosse is home to many outstanding faculty who make a difference in students' lives inside and outside the classroom. This year, UWL's Provost Office received more than 500 nominations from students hoping to recognize their favorite teachers. From these nominations, a university committee selected six faculty to receive 2022 Eagle Teaching Excellence Awards. The winners will be honored during Chancellor Joe Gow's opening remarks for the fall semester.
They are:
This is the fourth of six stories highlighting the winners.
Lisa Lenarz, Art/Art Education
Started at UWL: 2012 (returned in 2018)
Courses: I teach the following art and art education-related courses:
ART 102 – Art Appreciation
ART 302 – Visual Language in the Global Classroom
ART 361 – Field I in Art Education
ART 461 – Field II in Art Education
ART 401 – Methods I in Art Education: Foundational Practices
ART 403 – Methods II in Art Education: Contemporary Practices
ART 413 – Independent Study (Art Education-related Studio Practices)
Background: Prior to my current position, I taught as:
Adjunct Instructor at Viterbo University (Department of Art) 2014-2018
Adjunct Instructor at UWL (Department of Art) 2012-2014 & spring of 2018
K-12 (traveling) Art Teacher at the School District of La Crosse (2008-2018)
Schools include:
Central High School (4 years)
Logan High School (7 years)
Longfellow Middle School (3 years)
Logan Middle School (3 years)
Coulee Montessori Middle School (1 year)
Coulee Montessori Elementary (4 years)
SOTA I Elementary (1 year)
Hamilton Elementary (1 year)
Favorite part of teaching: My favorite part of teaching is connecting and collaborating with students. I enjoy being part of students' personal and academic growth as they explore creativity, expression and culture within the content. It's gratifying to witness students' shift from developing sincere appreciation for the visual arts to advocating for societal change through the pedagogy and practices of art education.