Posted 12:26 p.m. Friday, Feb. 12, 2021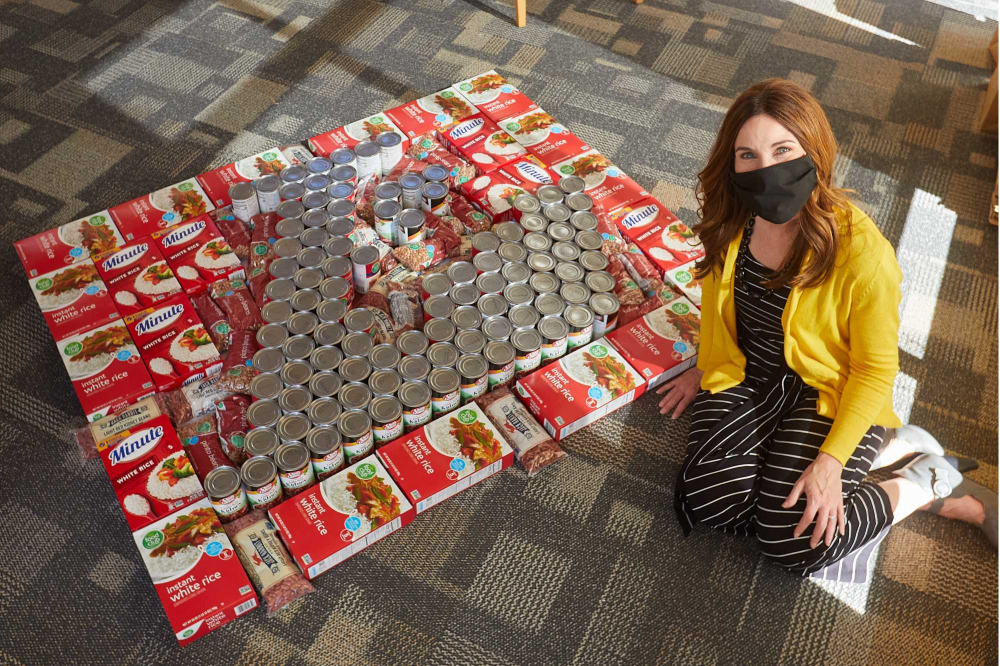 Program details UWL's community engagement efforts
Last summer, a UW-La Crosse classroom-to-community relationship helped create La Crosse's Victory Garden project that focused on combating local food insecurity during the pandemic.
In November, UWL took part — and won first place for Best Original Design — in the Pump House Regional Arts Center's "Canstruction®-Lite" competition. The contest challenged area businesses and organizations to build structures out of canned and boxed food items that were eventually donated to local food pantries.
During November and December, La Crosse area residents received more than 10,000 rapid COVID-19 tests on campus, helping the community during a surge of cases. Tests continue this spring.
These are three out of the hundreds of examples of UWL students, faculty and staff reaching out to the Coulee Region — connecting UWL to the community. And if new initiatives designed by the UWL Community Engagement Council led by Community Engagement Coordinator Lisa Klein are successful, both the community and the campus will have a systematic way to make connections and build partnerships to meet community needs.
"Our world today is in need of collaboration and engagement across institutions now more than ever before," explains Klein, '97. "The current pandemic has shown how locally, when we work together, we can accomplish important information gathering, sharing and implementation of ideas."
Klein says cries for racial justice and the political climate show more conversation, learning and collaboration needs to happen. "Each community agency brings a different set of skills, knowledge and expertise to the table, which is important to move initiatives forward," she notes.
Simply put, community engagement involves UWL's interaction in the community. Klein and others from campus will be part of the UWL Alumni Association's "What's New Wednesday" program Wednesday, March 24, to explain the new initiative. Register for the free program here.
Klein encourages alumni and friends who own local businesses or run area nonprofits to consider partnering with UWL to provide real-world learning opportunities for students, as well as exposing students to available jobs.
"Whether seeking an intern, volunteers or wanting to connect with a class to help with a research project, UWL's Office of Community Engagement can connect alumni and friends with the proper department on campus to create a mutually beneficial partnership," she says.
The university recently released its
, which shares goals for continuing to build partnerships and engagement throughout the La Crosse region. The initiative is off to a great start.