Posted 1:11 p.m. Tuesday, Feb. 21, 2023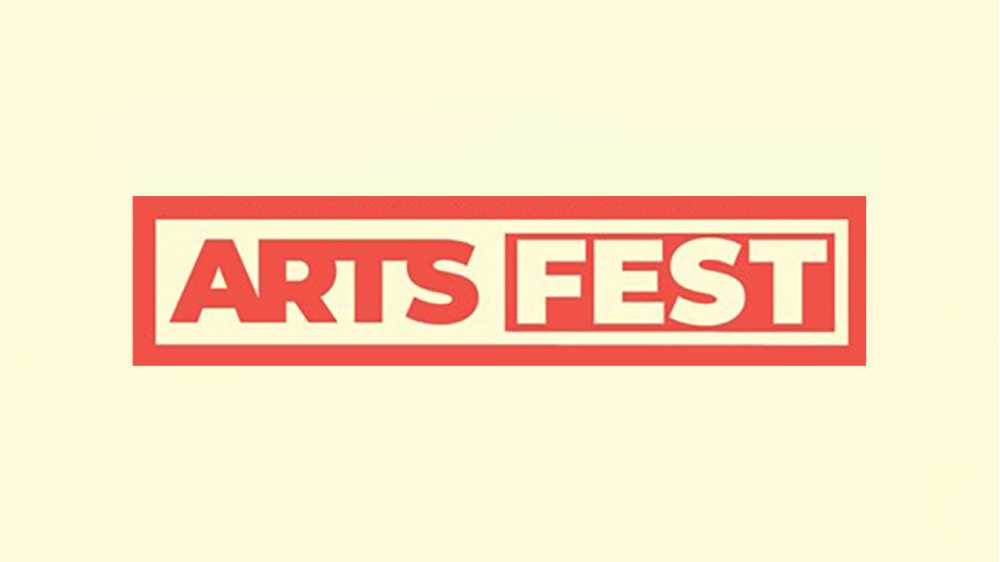 National, international guests on the bill for art events
The annual School of Visual and Performing Arts festival is back with a new name.
Following the multi-year success of the Creative Imperatives festival, the school has renamed the event UWL ArtsFest — a celebration of the artistry and innovation that infuses the campus.
This year's festival, "A Beautiful Remedy for Today," will showcase the role of the arts in health and healing. The arts play a unique role in inspiring the body and soothing the soul and this year's festival will explore this mission with events highlighting artistic creations, arts-infused techniques, and arts-inspired events and memorials.
The festival takes place Monday, Feb. 27, and Tuesday, Feb. 28. Complementing the sessions offered by UWL faculty and staff will be work by several festival guests: Columbian artist and performer Julieth Maya, New York-based Elevate Theatre Company, and Shawn Copeland, musician and Certified Alexander Technique instructor.
The featured exhibit in the University Art Gallery will include panels from the National AIDS Memorial Quilt. All events are free and open to the public.
ArtsFest highlights include:
Need some music to soothe your soul? Spend time considering and enjoying the music of John Prine during "Remedies for the Blues and Other Funks" at 3:30 p.m. Monday, Feb. 27, in Annett Recital Hall in the Lowe Center for the Arts.
Take part in "Creating a UWL Quilt Panel with Joe Anderson" from 1:10-3 p.m. Monday, Feb. 27, and from 9:25 a.m.-noon Tuesday, Feb. 28. Sessions are in the Costume Shop, Lowe Center for the Arts. You need only attend one to participate.
If you find your respite on the page, be sure to check out "Bibliotherapy in Picture Books" at noon Tuesday, Feb. 28, in the Second Floor Curriculum Center, Murphy Library.
Enjoy more music at 3:30 p.m. Tuesday, Feb. 28, in Annett Recital Hall, Lowe Center for the Arts. "You Are Not Alone: New Music for Emotional Catharsis and Societal Healing" will include a public performance of select works from the forthcoming album featuring Jon Ailabouni (trumpet), Jeff Erickson (tenor saxophone), Luke Thering (piano), Brad Townsend (bass), and Nick Zielinski (drums), and a time for Q&A with the musicians.

The festival's special guests include:
Clarinetist Shawn L. Copeland is a multidimensional musician, pedagogue, and entrepreneur whose talents have made him a leader in both the performance and musician wellness spaces. He is the founder of mBODYed, LLC, a new program specializing in Alexander Technique and Body Mapping Training for musicians, actors, and dancers. In 2014, Copeland joined the faculty of the Lionel Hampton School of Music at the University of Idaho, where he currently holds the position of Associate Professor of Clarinet and teaches Alexander Technique and Entrepreneurship classes. A staunch advocate for new music, Copeland is a founding member of TOSCA DUO, Hammers & Reeds Trio, and Relevents Wind Quintet. These chamber groups seek to champion new music by creating innovative performances and commissioning projects. His ongoing work with composer Carlos Velez has resulted in a growing body of solo and chamber music for clarinet, including three quartets, two duos, a sextet, a solo suite, and PULSE - an album of the composer's works. Copeland has also been featured on two albums with TOSCA DUO: a self-titled debut album, and another, entitled Dimensions, with Rajung Yang (piano).
The Alexander Technique is a study of how we do what we do. It helps improve performance by reconnecting thinking with movement. It is much more than correcting posture. It develops internal awareness of your response to your environment. By learning the Alexander Technique, your response to the world becomes easy, efficient, and joyful. Breaking harmful habits caused by stress benefits performers, athletes, those with stiff necks and shoulders, or anyone who sits at a computer for long periods of time. (Alexander Technique International)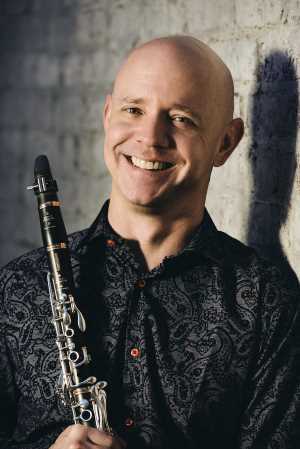 Body Mapping and An Introduction to the Alexander Technique
Monday, Feb. 27, at 9:55 a.m. in the Annett Recital Hall, Lowe Center for the Arts
Alexander Technique Session Two
Monday, Feb. 27, at 4 p.m. in Room 56 Lowe Center for the Arts
Alexander Technique Open Studio and Master Class
Tuesday, Feb. 28, at 1:10 p.m. in the Annett Recital Hall, Lowe Center for the Arts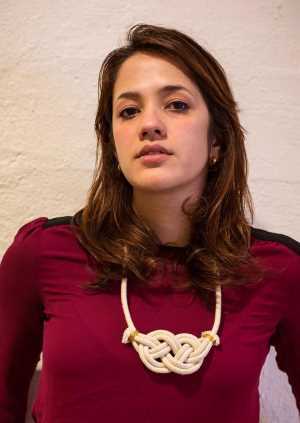 Julieth Maya is a painter and performance artist born and raised in Medellín, Colombia. She studied art at the Fundación Universitaria Bellas Artes. She is currently a founding member of the Medellín-based Cromático and Se vale art collectives. Maya is also part of the Latinx, Portland-based IdeAL art collective, and the women-only feminist art collective Siren Nation, also in Portland, where between 2013 and 2016 she also acted as creative and marketing director of the Milagro Theater group. Since 2005, Maya Sierra's work has been shown in both collective and individual exhibits at numerous art venues including the Medellín Chamber of Commerce, Fundación Universitaria Bellas Artes, the Ateneo Porfirio Barba Jacob in Medellín, Portland'5 Center of the Arts, Milagro Theater, and Lewis & Clark College in Portland. She is also a mom and loves to travel and write.
Exhibition: Art and Motherhood in Latin America
Lobby, Lowe Center for the Arts, beginning Monday, Feb. 28
Performance: Parto: No Son Nueve Meses (Delivery Not Just Nine Months)
Tuesday, March 1, at noon in the lobby, Lowe Center for the Arts
Note: the piece will be performed in Spanish but will have supporting text in English. The short performance will take place twice in the hour, beginning at noon and 12:30 p.m.
Elevate Theatre Company creates space for audiences and artists to explore health and well-being through the art of storytelling. The company was founded by Christina D. Eskridge, a performing artist, teaching artist, director, playwright, and public health professional, holding a master's degree in Public Health from UC Berkeley. The artistic work primes audiences, drawing them in with relatable stories and then Elevate provides opportunities for discussion and engagement post performance with healthcare professionals.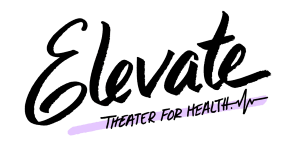 Performance and Discussion- Home is Where the Fund Is
Monday, Feb. 27, at 7:30 p.m. in Toland Theatre, Lowe Center for the Arts
Featuring company artists ChelseaDee (playwright), Natalie Djondo, Christina Eskridge, Princess Jacob, Alverneq Lindsay, and Jamie Roach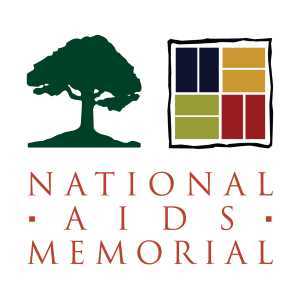 The National AIDS Memorial Quilt provides an important symbol of hope, healing, activism, and remembrance as the nation marks 40 years since the first cases of AIDS were reported in the United States. Each Quilt display shares the names and heartfelt stories of loved ones lost to AIDS. Every Quilt panel has been hand-sewn and stitched together as part of more than 50,000 panels of the entire Quilt. Nearly 110,000 names are sewn into the 54 tons of its fabric. The Quilt was created during the darkest days of the AIDS pandemic by gay rights activist Cleve Jones. While planning a march in 1985, he was devastated by the thousands of lives that had been lost to AIDS and asked each of his fellow marchers to write on placards the names of friends and loved ones who had died. Jones and others stood on ladders taping these placards to the walls of the San Francisco Federal Building. The wall of names looked like a patchwork quilt, and inspired by this sight, Jones and friends made plans for a larger memorial. Today, the National AIDS Memorial is the steward of the entire Quilt and all 50,000 panels are located in San Francisco. The Quilt can be viewed in its entirety online, and visitors can search for names on the Quilt and see where sections of it are being displayed, sharing its power and beauty, and helping change hearts and minds.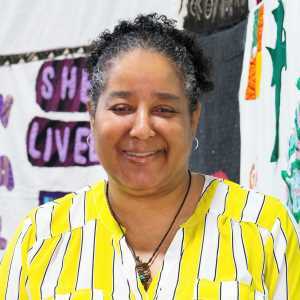 Discussion: Exploring the Quilt
Monday, Feb. 27, at 2:15 p.m., 116 Lowe Center for the Arts
Guest presenter: Call My Name Program Director Jada Harris of the AIDS Memorial Foundation
This session will also be available as a Zoom webinar, link available online
Discussion: Local Connections and Responses to the AIDS Memorial Quilt
Tuesday, Feb. 28, at 6:30 p.m., Annett Recital Hall, Lowe Center for the Arts
Moderator: Will Van Rosenbeek
Panelists: Leslie Shield, Tom Boylan, UWL News & Marketing Director Brad Quarberg, and Katie Jenson, Wellness Education Specialist in Gunderson Health System's Office of Population Health
This session will be followed by the festival's closing reception