Posted 2:35 p.m. Friday, April 28, 2023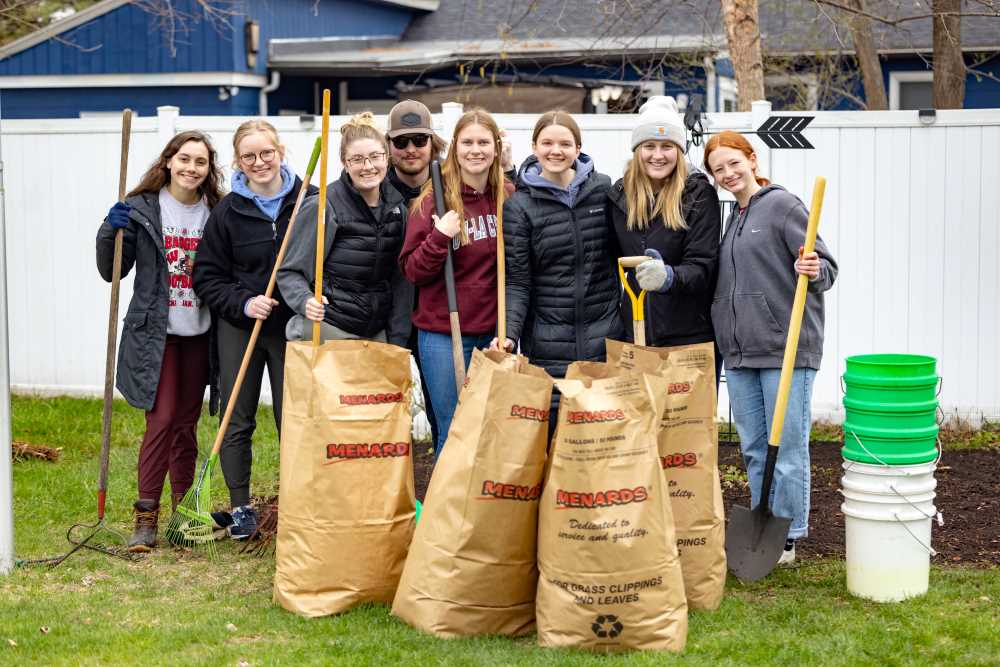 40% of Neighbors Day community volunteers were from UWL 
An annual La Crosse community spring-clean up event included about 220 UWL volunteers. That's about 40% of the total 550 volunteers at the Neighbors Day event, organized by Habitat for Humanity La Crosse Area.
Teams of UWL students, faculty and staff put in a full day of raking leaves, trimming shrubs, washing windows and other tasks to spruce up yards of the elderly and disabled on Saturday, April 22.
UWL groups included 120 players on the UWL football team and other groups such as the Pre-Med team and UWL Lions Club.
"The impressive turnout by UWL students, staff and faculty shows the commitment this campus has toward educating our students beyond the boundaries of the classroom," said Lisa Klein, UWL Community Engagement Coordinator. "Neighbors Day also gave UWL employees a chance to work together and volunteer in teams outside of their office setting."
UWL has been ramping up efforts to get more volunteers involved in the community in recent years. The efforts have included creating new annual awards. The Chancellor's Volunteer Service Award recognizes a student's service throughout an academic year, while the Eagle Achievement Award honors students for their cumulative volunteer service hours throughout their time at UWL.
View 2023 Neighbors Day photos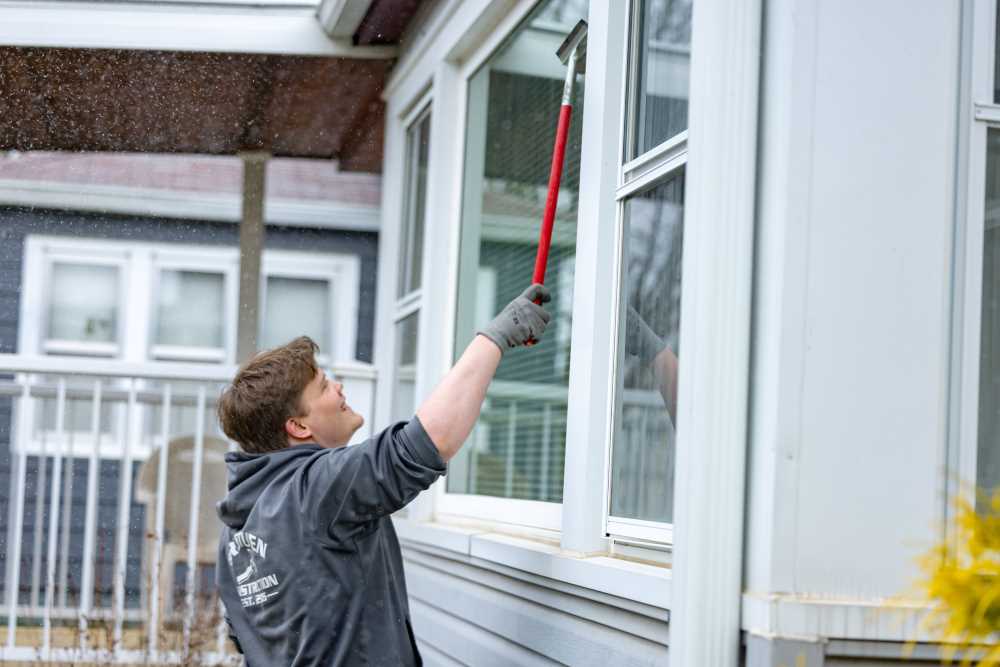 See more Neighbors Day photos.