Posted 9:34 a.m. Monday, Aug. 17, 2020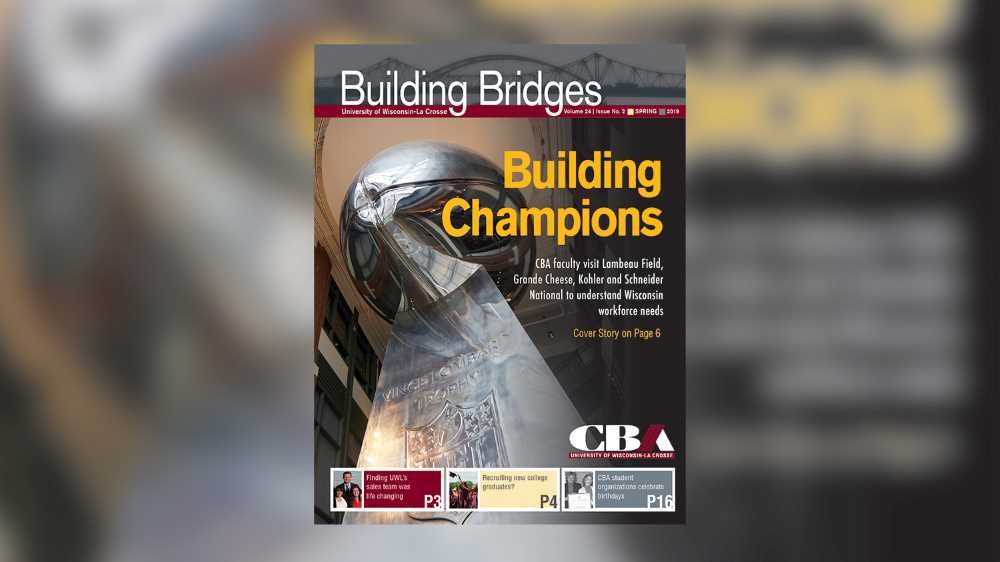 View the spring issue of the College of Business Administration's online news
View the spring 2019 issue.
CBA faculty visit Lambeau Field, Grande Cheese, Kohler and Schneider National to understand Wisconsin workforce needs. Cover story on P6
Finding UWL's sales team was life changing. P3
Recruiting new college graduates? Check out research findings. P4
Alumnus talks life lessons, good investments and giving back. P8
Pay Interns? UWL economist shares some of his latest research. P12
International alumna plants seeds in the States. P14
CBA student organizations celebrate birthdays. P16
Find these stories and more in this issue of Building Bridges.