Posted 8 a.m. Tuesday, Oct. 11, 2022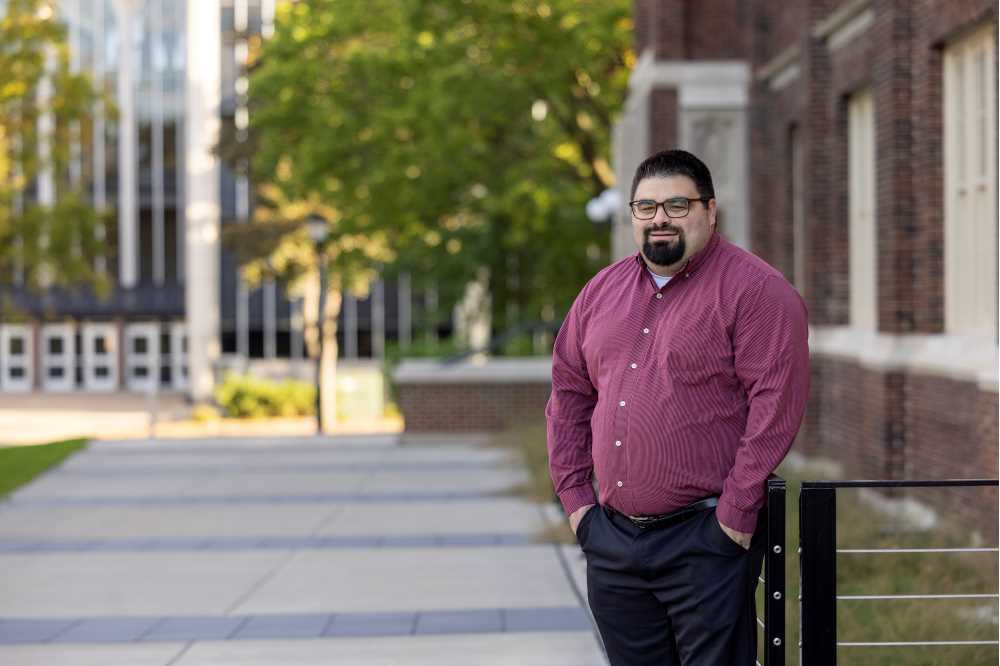 UWL's Michail Walker recognized for work with businesses
He's helped hundreds of western Wisconsin small businesses steer through the pandemic. But UW-La Crosse's Michail Walker says he's the one benefitting from those partnerships.
"One of my favorite things about helping small businesses is learning more about creativity and innovation in the context of business," says Walker. "Though clients may come to me for consulting, it is often me that learns from them, since there is always more to learn about the business world."
And the business consultant and outreach specialist with the UWL Wisconsin Small Business Development Center takes that new knowledge to help others succeed in their operations. That's just one of the reasons Walker has been named to the 7 Rivers Alliance's Rising Stars Under 40 list.
Walker says he was both glad and appreciative to find out he was becoming a Rising Star because he sees firsthand how the SBDC impacts the seven counties in the region. He says he's fortunate to support business startups and help clients access millions in capital to succeed.
"I've been able to meet with hundreds of great people in our community," Walker explains. "I feel a sense of accomplishment when a client returns for consulting services because they find value in what our office does and because they want to grow a business to the next stage."
Walker says the pandemic revealed the business community's resilience.
"Despite lots of setbacks, I watched many businesses adapt, pivot and prosper," he notes. "I've come to appreciate that one of the keys to success in entrepreneurship is a positive attitude paired with a willingness to try new things and be flexible."
Anne Hlavacka, director of the UWL Wisconsin SBDC, says Walker's efforts have helped area businesses sprout and become better positioned to start, grow and transition in a time when many businesses face significant financial and other challenges.
"Mike's work has helped businesses be positioned and be repositioned to move beyond the pandemic," Hlavacka says. "He actively promotes ways to expand the knowledge and awareness on various financial and small business matters. His efforts are extraordinary."
Despite his winning accomplishment, Walker says his work isn't done. He encourages those who have a dream to be in business, along with those thinking about expanding, to reach out to the SBDC.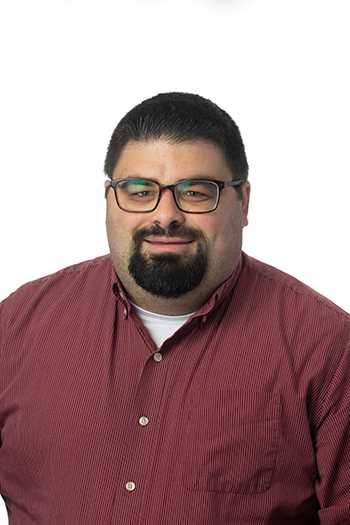 The Michail Walker file
Business consultant and outreach specialist in the UWL Wisconsin Small Business Development Center since 2018.
Previously was a contracting specialist in the U.S. Air Force, principal contract administrator for the Metropolitan Council in St. Paul, and senior buyer and planner with Carlisle Co. in Sparta.
Holds a Bachelor of Science in management, master's certificate in project management, and MBA from Park University, Parkville, Missouri.
Lives with his wife and their four children in Sparta.