Posted 4:04 p.m. Friday, Dec. 12, 2014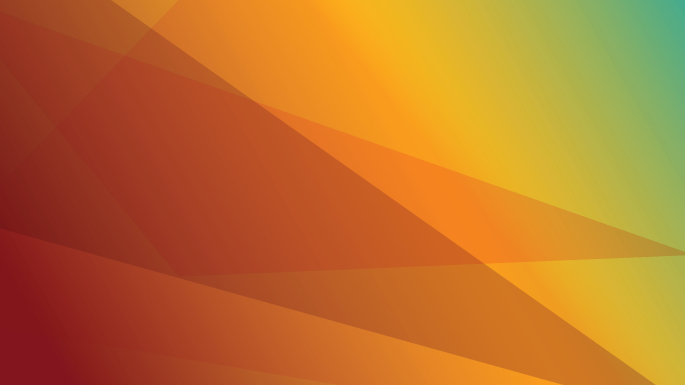 This week's news and events.

Reaching out, recognizing veterans

When veteran Michael Bahr stepped off the plane from Iraq in January 2010, he knew his life goals had changed.

Read more »

In this issue:

Announcements & Notices

Athletics

Campus Kudos

UWLDining

In The News

Murphy Library Notes

Classifieds
Emergency alert system available

When a person was spotted carrying a weapon on campus in April 2013, students and staff who had signed up to the university's timely warning program received information about the incident as it unfolded.

Read more »

Blue crab discovered a long way from home

A Chesapeake blue crab — native to the western Atlantic Ocean and Gulf of Mexico — somehow found its way into the cool, northern waters of the Mississippi River this fall. Read more »

Campus Connection end-of-semester schedule
This is the last Campus Connection for 2014.
The Campus Connection resumes Monday, Jan. 5, 2015 — The deadline is noon Tuesday, Dec. 30.
Submit information for the Campus Connection to
connectx@uwlax.edu
. Happy holidays!
Adapted PE students help children celebrate the holidays
[caption id="attachment_38102" align="alignnone" width="770"]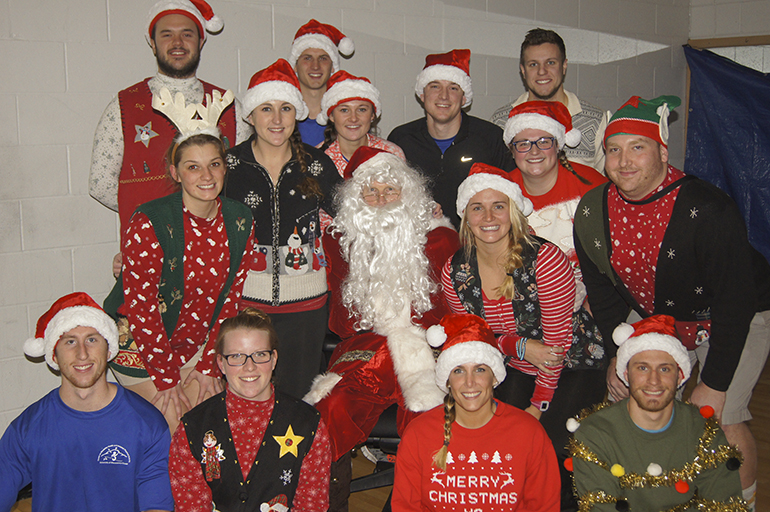 UW-L students in the Adapted PE's Children's Motor Development Program celebrating the holiday in their ugly sweater outfits Dec. 4. Students in the front row, from left, Kevin Crevcoure, Bridget Laszewski, Katie Thompson, Alex Parsons; second row: Mackenzie Hunter, Alexandra Levine, Santa, Makenzie Foerster, Steve Holland; third row: Carly Jerry, Kari Lovering; back row: Brandon Green, Breck Williamson, Garrett Novinski, Tom Kennedy.[/caption]
Students studying in the Adapted Physical Education's Children's Motor Development Program are making the holidays more fun for students. Throughout the semester, the students have welcomed children from the community every Thursday night into Mitchell Hall as part of clinical experiences for future teachers. The UW-L students teach 30 children with disabilities, ages 3-21, in the areas of motor development, physical fitness, aquatics, dance and sports. On Thursday, Dec. 4, students held a holiday celebration for the kids. The UW-L students assisted Santa in their ugly sweater outfits.

Biology Professor Scott Cooper honored at campus reception
[caption id="attachment_38143" align="alignnone" width="655"]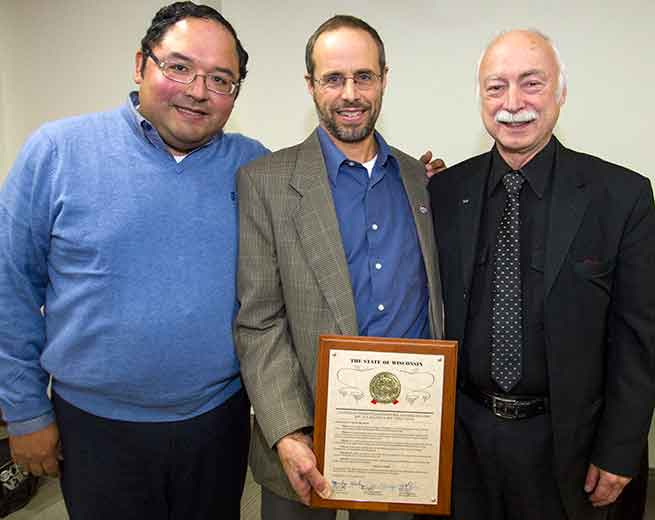 Biology Professor Scott Cooper, center, is the third professor from UW-L to be named Wisconsin Professor of the Year. The campus honored him with a reception Dec. 10. All three UW-L professors to earn the state's top award got together during the reception. From left: History Professor Victor M. Macías-González, 2013 winner; Cooper, 2014 winner; and History Professor Greg Wegner, 2011 winner.[/caption] When Biology Professor Scott Cooper was a toddler his family called him the "little professor" because he paraded around the house in a plaid sport coat and bow tie. Over the years his wardrobe choice has changed, but Cooper's enthusi
asm for teaching and love of science has not, explained his colleague Mark Sandheinrich at a reception for Cooper Dec. 10 in Murphy Library.
Cooper is the third professor from UW-L to be named Wisconsin Professor of the Year. For more photos of the event go to
https://picasaweb.google.com/109328896964480296137/Event2014ScottCooperUWLReception
.
Ceremony Dec. 9 marks ROTC change of command at UW-L
[caption id="attachment_38144" align="alignnone" width="500"]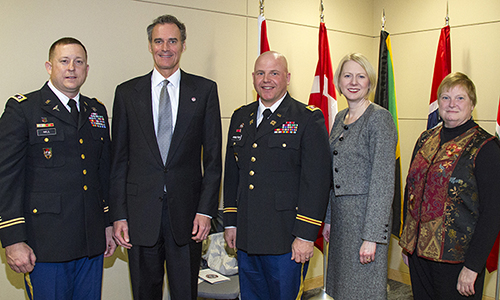 Capt. Christopher Pendleton was named the new commander of the Army ROTC Eagle Battalion at UW-L at a change of command ceremony Dec. 9 in the Cameron Hall of Nations, Centennial Hall. Pictured, from left, Lt. Col. James Hill, Chancellor Joe Gow, Pendleton, Provost Heidi Macpherson and Dean of the College of Liberal Studies Ruthann Benson.[/caption] A ceremony honoring the change of command in UW-L's Army ROTC was held Dec. 9 in the Cameron Hall of Nations, Centennial Hall. Former ROTC Eagle Battalion Commander Lt. Col. James Hill is moving to a new assignment as chief of medical operations and plans for the U.S. Army Reserve, stationed at Fort Bragg in North Carolina. Capt. Christopher Pendleton, UW-L assistant professor of military science, is the new battalion commander. "It's an opportunity that's not offered to many captains," says Pendleton. "I'm excited to help shape our cadets' futures." UW-L leaders including Chancellor Joe Gow and Provost Heidi Macpherson as well as leaders from other area universities, along with some high-ranking active and retired members of the military, attended. Find out more about ROTC at
www.uwlax.edu/rotc/
.
Dec. 15 bioresearch forum cancelled
The La Crosse Bioresearch Forum featuring Sanjeevi Sivasankar planned for Monday, Dec. 15, in the Overholt Auditorium at Gundersen Health System has been cancelled.
'Jeans Day' Friday, Dec. 19

UW-L is one of many local organizations that participates in "Jeans Day" each month and is sponsored by the La Crosse Tribune. In return for $1 (suggested donation), UW-L faculty and staff have the opportunity to wear jeans rather than usual business attire. Donations go to designated local, non-profit charities or organizations each month. The charities this month are Franciscan Sisters of Perpetual Adoration-Three Wishes Campaign and the Salvation Army. Locate your building contact person on the list below, contribute your suggested $1, and collect your Jeans Day sticker. It is not necessary to wear jeans to participate. This is a great way to unite our campus in supporting local non-profit organizations in the Greater La Crosse area. In November the campus raised $176. Let's show the community how generous we can be.
Building contacts
:
Marcee Peplinski, 117 Archaeology Center Lab
Cindy Curran, 212 Cartwright Center
Laurie Collison, 4206 Centennial Hall
Christine Reed, 234 Center for the Arts
Vickie Bain, Cleary Alumni & Friends Center
Karen Ott, 2004 Cowley Hall
Carol Beckerjeck, Eagle Hall
Debra Gerke, 105 Graff Main Hall
Jeanne Voss, 124 Mitchell Hall
Maripat Coughlin, 235 Morris Hall
Ingrid Iverson, 107 Murphy Library
Ann Reman, Physical Plant
Mo McAlpine, Recreational Eagle Center
Karen Kindschy, 1030 Student Health Center
Maureen Spencer, 404A Wimberly Hall
Josh Kraft, 162 Wing Technology Center
For more information, contact Jeans Day Coordinator
Maureen Spencer
or call 608.785.8115. The next Jeans Day is Jan. 30.
'Star of Wonder' to conclude Dec. 20
The Planetarium's Public Program for December is "Star of Wonder." The talk, followed by a multimedia audiovisual presentation, will be at
1 p.m. Saturday, Dec. 20
. Admission is $3 for students, seniors and children, and $5 for others
.
For more information, contact Bob Allen at
allen.robe@uwlax.edu
or 608.785.8669. See more about the Planetarium at
www.uwlax.edu/planetarium
.
There's still time to donate to the United Way!
Great Rivers United Way needs our help. Their 2014-15 campaign is coming to a close at the end of January and they have raised $1,710,000 out of their $2,065,000 goal. In order to continue to support the local 100 programs that rely on their funding they need to raise an additional $356,000. "If you haven't pledged your support yet, it's not too late," says Jamie Korn, Director of Development for the Great Rivers United Way. Simply complete the form received through campus mail, with the online United Way Pledge Form, or at
www.greatriversunitedway.org/give/
Return completed forms to University Communications, 115 Graff Main Hall. Should you wish to increase a pledge that has already been made, contact University Communications, 608.785.8487. "If all of us come together, we can help them achieve their goal and make our community a stronger place," says Korn.

News and upcoming events
Men's Basketball

will play Bethel University 3 p.m. Saturday, Dec. 20, at Mitchell Hall. For Eagle Discount Day, buy one ticket and get another one half off.
The

High Performance Symposium

is Saturday, Dec. 20. The list of distinguished speakers includes faculty members from the university, UW-L sports performance staff members, and UW-L alumni who are currently working as strength and conditioning professionals and physical therapists in the field. Register now.
The

Winter Sports and Fitness Camp

is Dec. 29-30. This camp is designed to help children ages 5-14 enjoy a physically active lifestyle. Activities may include basketball, football, volleyball, or even parachute activities. The children will have a chance to learn about sportsmanship, teamwork, and much more! Check out the

brochure

.
Stay updated on everything Eagles by connecting with us on social media, having a chance to win prizes at athletic events:
Website |

uwlathletics.com

Facebook | uwleagles |

Click here

for each team

Twitter | @uwleaglefan

SnapChat | uwlathletics

Instagram | uwlathletics
Eaglez Kidz Klub
|
Group Outings
|
Get Involved
|
Maroon Platoon
|
Mascot
|
Tickets
|
Events & Promotions
|
L-Club
|
Donate

The Department of Communication Studies and
Public Speaking Center
promote and showcase student excellence in public speaking. Thirty-six students were selected from a pool more than 1,000 students currently enrolled in CST 110 to compete in the first round of the Public Speaking Competition. Congratulations to the following nine UW-L students who have advanced to the semifinals and will speak again during the second week of classes during the spring semester:
Adria Braley - To persuade the audience to take action against hate crimes
Carly Ferguson - To persuade the audience to eat healthier
Janie Gadsby - To persuade the audience to avoid texting while driving
Cara Henney - To persuade the audience to take action regarding polluted Wisconsin waterways
Libbie Miller - To persuade listeners to join in efforts to prevent sexual assault on college campuses
Samantha Mueller - To persuade the audience to not ignore domestic violence
Allison Shaver - To persuade the audience to volunteer at the YMCA Teen Center
Shaina Wales - To persuade the audience that the North/South Corridor is essential to the La Crosse community
Jenae Winter - To persuade the audience to learn another language
Ashley Nereng
, UW-L graduate from the Clinical Exercise Physiology program, had her thesis "Heart rate and core temperature responses during basic yoga compared with those during hot yoga" published in the Gundersen Medical Journal, April 2014, Volume 8, Issue 2. Co-authors were
Clayton Camic
,
Carl Foster
,
Cordial Gillette
, and
John Porcari
, all Department of Exercise and Sport Science.
Dawn Norris,
Sociology/Archaeology, had research from her upcoming book with Rutgers University Press included in an article in the Dallas Morning News. See
www.dallasnews.com/news/metro/20141123-suicide-rates-rise-and-fall-with-economy-especially-in-texas.ece
. It was also published in the University of Minnesota online publication "The Society Pages." See
http://thesocietypages.org/citings/2014/12/11/suicide-and-the-loss-of-em
. It was published in Spanish in Al Dia Tx.com. See
http://aldiatx.com/news/2014/nov/24/hombres-con-mayor-riesgo-de-suicidio/
.
Matthew A.M. Thomas
, Educational Studies, presented "Asymmetrical power relations between international researchers: The complicated process of analyzing, negotiating, and describing research findings in collaborative pairs" as part of the Council on Anthropology and Education section of the American Anthropology Association conference in Washington, D.C., Dec. 3-6.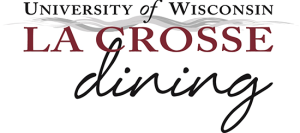 What's Happening In Dining Services
How to stay healthy during finals week
—
By Registered Dietitian Katie Callahan
Study, eat, sleep, repeat. Sound familiar? With finals week here, it is easy to steer away from your typical routine of eating right, exercising and sleeping. Follow these simple tips for a less stressful finals week:
Snack right.
To many people, snacking can have a negative connotation. While it is possible to overdo snacking, there are ways to snack smart for finals success. Selecting snacks that include two of the three macronutrients (protein, fat and carbohydrate) will help keep your blood sugars steady and prevent you from becoming lethargic. Consider the following snack combinations for your finals week snacks:
Apple and peanut butter
Cottage cheese and fruit
Beef jerky and a hard-boiled egg
Fruit and yogurt parfait
Cheese with whole wheat crackers
Hummus and fresh cut vegetables
Plan meals ahead of time.
If you have the tendency to resort to greasy, salty food products when you are busy and/or stressed, use the online menus found on the Dining Services website to plan your meal before you walk into the dining hall. Walking into Whitney or Cartwright with a plan in mind will make you less likely to select energy-dense food products. If you live off campus, make large batches of your favorite healthy meal and divide the meal into plastic ware to heat up throughout the week.
Exercise.
Even with limited time, make sure to stick to your exercise routine. Exercise is one of the most effective stress relievers. Everyday activities such as taking the stairs, stretching at your desk or taking a five-10 minute walk can go a long way.
Sleep.
Even though it is tempting to swap sleep for studying, this will not work. Adequate sleep decreases stress and anxiety. Not getting enough sleep decreases cognitive performance including decision-making and memory, impairs your immune system, and obviously makes you tired and irritable. So, set limits for yourself for studying to get the seven-eight hours every student needs. With this tips, you are sure to have a successful finals week. Best of luck!

UW-L in the news
A summary of some of the stories about UW-La Crosse spotted in the news. "
UW System Regents committee approves UW-La Crosse fieldhouse project
," Dec. 5, WKBT La Crosse. A UW System Board of Regents committee voted to approve UW-La Crosse's $32.98 million fieldhouse project during the Board's regular meeting ... "
UW-La Crosse ranks high in national study
," Dec. 5, WXOW.com. Dobson also said he enjoys UW-La Crosse's location. "You can do anything you want to or around the area," Dobson said. "Like anything on campus, …
"Reforms coming to the UW System; UW-L fieldhouse gets green light
," Dec. 7, La Crosse Tribune. University of Wisconsin-La Crosse chancellor Joe Gow said while the proposed reforms are still in their early stages, the system and its campuses are … "
Eagles sweep Candlewood Suites Duals
," Dec. 8, La Crosse Tribune. The UW-La Crosse wrestling team did its best to treat it as just another day, but the smiles on the Eagles' faces at the end proved it meant a little bit ... "
Change of command for UW-La Crosse's ROTC
," Dec. 10, WKBT La Crosse. Captain Chris Pendleton was given the ROTC Eagle Battalion Commander role at a change of command ceremony Tuesday morning. He's taking ... "
UW-L ROTC Says Goodbye, Welcomes New Commander
," Dec. 10, WXOW.com. University of Wisconsin-La Crosse welcomed a new ROTC Eagle Battalion Commander and said goodbye to the former battalion commander in a ... "
Online College Students Give Instructors Better Marks If They Think Instructors Are Men
," Dec. 10, Red Orbit. Co-authors are Dr. Adam Driscoll of the University of Wisconsin-La Crosse and Dr. Andrea Hunt of the University of North Alabama. Driscoll and Hunt ... "
UW-L senior hopes to save a life with her story
," Dec. 11, The Countyline. Chantel Banks started at UW-L in spring 2012, a transfer student from ... (Photography by Sue Lee, UW-La Crosse University Communications).

Library hours during semester break:
Thursday, Dec. 18- Sunday, Jan. 4
Thursday and Friday, Dec. 18-19: 9 a.m.-1 p.m.
Saturday and Sunday, Dec. 20-21: CLOSED
Monday and Tuesday, Dec. 22-23: 9 a.m.-1 p.m.
Wednesday, Dec. 24-Friday, Jan. 2: CLOSED
Saturday and Sunday, Jan. 3-4: CLOSED
Monday, Jan. 5-Sunday, Jan. 25 —
Monday-Friday: 10 a.m.-4:30 p.m.
Saturday: CLOSED
Sunday: 1-5 p.m.
Monday, Jan. 19: CLOSED
Monday, Jan. 25: CLOSED
During semester break, J-term and winter session, Reference services will be closed and Special Collections will have hours as posted.

Wanted
Volunteers for flu study.
Those suffering from the flu or flu symptoms can participate in study by calling the Student Health Center at 608.785.5106. Symptoms include: fever more than 100.4, cough, sore throat, stuffy nose, body aches, fatigue and headache. Participants must be seen within 48 hours of onset of flu symptoms. Participants will receive study medication, medical treatment from a licensed physician and compensation for time and travel. All study procedures are performed at no cost.