Posted 3:50 p.m. Friday, July 11, 2014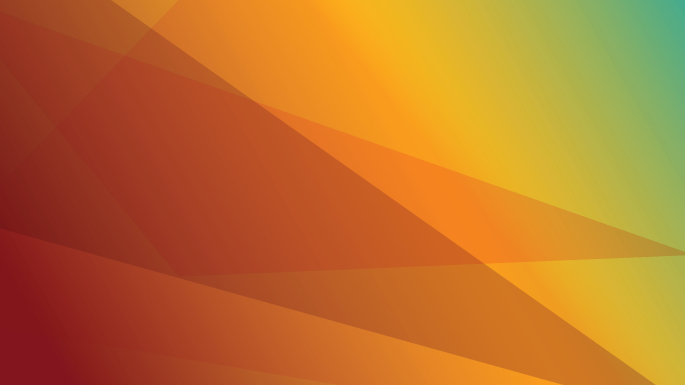 This week's news and events.

Marsh sounds could explain the mystery behind declining frog population

The sound of croaking frogs in La Crosse's urban marshland may help scientists better understand why amphibian populations are declining worldwide. Read more »

In this issue:

Announcements & Notices

Campus Kudos

UWLDining

In The News

Physical Wellness

Remembering
Brazilians studying science, more at UW-L

Through the Brazil Scientific Mobility Program, 15 students from Brazil are on campus learning English and studying in science, technology, engineering and mathematics fields.

Read more »

Students from Rufus King visit July 7-10

A total of sixty students from Rufus King Middle School in Milwaukee came to campus to learn what college is all about. Read more »

Clearance sale at University Bookstore through July 18
Pick up clearance items at the University Bookstore now through Friday, July 18. All clearance items are an additional 20 percent off. Bookstore summer hours are 8 a.m. – 4 p.m. Monday – Friday. The sale is also
online
.
Classified Excellence Appreciation Breakfast is July 29
The 18th annual appreciation breakfast for classified staff will be
Tuesday, July 29
, in Valhalla, Cartwright Center-Gunning Addition.  All classified staff are guests of the chancellor. Food will be served from 7:15-8:45 a.m. Staff should have received invitations via email with a request to RSVP by Tuesday, July 22.  Staff should work with supervisors to assure campus and departmental needs are met. Persons other than classified staff such as family members, faculty or academic staff who wish to join the celebration can attend the breakfast by sending a check for $11 made payable to UW-L Foundation by Wednesday, July 16, to Kathy Ring, 144 Graff Main Hall. For more information, contact Classified Recognition Committee members, Ben Kolpitcke, Cyndi Taylor, Jim Treu, Pam Woods, Madeline Holzem or Kathy Ring.
Sessions to feature stress, nutritional help and more
'Employee Enrichment Day' open to all faculty, staff July 29
A day-long series of informative sessions aims to help motivate faculty and staff for the upcoming academic year. The first "Employee Enrichment Day" runs from
9 a.m.-4 p.m. Tuesday, July 29
,
in Cartwright Center
. The sessions will help university employees learn something new, while motivating and encouraging them to use what they've learned to enhance their campus work experience. The day features Jason Kotecki with a morning keynote on "Escape Adulthood: Living & Working with Less Stress and More Success" along with an afternoon keynote by Carol Ebert on "Living Low GI in a High GI World: 10 Step Glycemic Stress Management Program that Could Save your Life!" Two series of morning sessions repeat in the afternoon to help accommodate a variety of work schedules and interests. All sessions are free, with funding from classified and academic staff professional development grants. Chancellor Joe Gow welcomes employees to attend; work with supervisors to ensure staffing coverage. Refreshments are sponsored by a University Dining Services Special Promotions grant and AFSCME Local 1449. See session descriptions and register at:
www2.uwlax.edu/LiveMaroon/Employee-Enrichment-Day-schedule/
. Registration isn't required, but is encouraged to assist planning. The Employee Enrichment Day Committee includes:
Amanda Goodenough
Tammy Haakenson
Brad Quarberg
Kathy Ring
Cyndi Taylor
Bob Wilson

The Beta Tau Chapter of Kappa Delta Pi
, an international honor society in education, has been recognized by the national office for exceeding its recruitment goal for the past year.
Gary L.Willhite
and
Yuko Iwai
, both Educational Studies, are counselor and associate counselor for the group, respectively.

UW-L in the news
A summary of some of the stories about UW-La Crosse spotted in the news
"Artifacts from area archaeological dig displayed," June 26, 

WKBT

and

WXOW.
MVAC's Public/High School Field School again doing fieldwork.
"UW-L athletes have an impact," Op-ed, La Crosse Tribune, July 8

.
...The outpouring of support that you have shown to our student-athletes is truly astounding. Did you know that over the course of a year, more than 40,000 people attend roughly 130 home UW-L athletic events? This is more than the WIAA Track & Field Championships and Freedom Fest combined, and the corresponding economic impact on our community is every bit as significant...
"Survey finds lack of sexual assault investigations on college campuses," WKBT La Crosse, July 10
Before new students even set foot in a classroom at UW-La Crosse, students are exposed to the issue of sexual violence on campus at least three ...
"Blue Stars competition to draw big crowd, big talent on Saturday," Jackson County Chronicle, July 10
Who: Blue Saints, Sudbury, Ontario; Blue Stars, La Crosse; Bluecoats, ... sweating it out on the UW-L football field from 8:30 a.m. to 11 p.m. to perfect ...

 De-stress before unhealthy behaviors start
Stress people experience comes, in part, from the pressures of today's connected world. Because of email, cell phones and the Internet, Americans are finding it increasingly difficult to switch off from workplace stresses and concentrate on personal priorities. Increased stress can lead to using unhealthy behaviors, such as smoking, comfort eating, poor diet choices, inactivity and drinking alcohol. The American Psychological Association warns that reliance on such behavior can lead to long-term, serious health problems and offers these strategies for managing work­-related stress:
Know yourself
Recognize how you deal with stress
Turn off and tune in
Keep a "To-Do" list
Take short breaks
Find healthy ways to manage stress
Take care of yourself
Source: www.apa.org.
Read
the full article.

UW-L
Professor Emeritus Arthur Brownell, Jr.,
died July 2. From 1965-1995, Brownell was a member of UW-L's mathematics faculty. See his obituary and learn more about the services on the
La Crosse Tribune website
.