Posted 8:13 a.m. Monday, June 16, 2014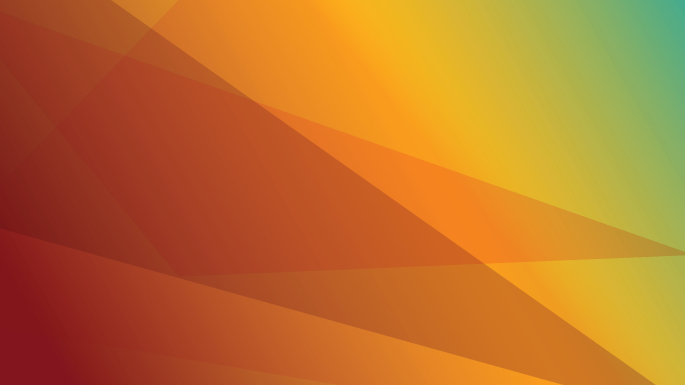 This week's news and events.

New program means more freshmen gain research experience

[caption id="attachment_34780" align="alignleft" width="200"] UW-L Student Jaclyn Lilley[/caption] At UW-L freshmen are finding research experience. During the 2013-14 school year, four UW-L freshmen were selected to do research with a UW-L faculty mentor through a new Eagle Apprenticeship program. The program will expand, offering the experience to 25 freshmen in fall 2014.
Read more »

In this issue:

Announcements & Notices

Campus Kudos

In The News

Physical Wellness

Classifieds
UW-L pioneers method of improving college teaching

A UW-L-based method of improving college teaching is turning heads on the other side of the world. Bill Cerbin, director of UW-L's Center for Advancing Teaching and Learning, recently led a workshop for 88 directors of teaching centers at universities and technical colleges across China.

Read more »

Incoming freshmen get inside scoop on campus living

This past week incoming UW-L freshmen saw what it would be like to live at UW-La Crosse. Residence hall tours were part of Freshman Registration and Family Orientation, continuing at UW-L on June 13, 16, 18, 20 and 23.

Read more »

Employee Enrichment Day is July 29

A day of informative sessions for all campus employees will highlight escaping adulthood, wellness and other interesting sessions and networking.

Read more »

UW-L Theatre Department announces 2014-15 season

The UW-L Department of Theatre Arts presents a season filled with comedy, Shakespeare, a musical and more.

Read more »

Financial Aid edition of Eagle Mail newsletter is online
The June 2014 Financial Aid Edition of Eagle Mail newsletter is now available on the
Financial Aid website
. In this issue:
Your other loan eligibility
Federal parent PLUS loans vs. alternative loans
It Make$ Cents! How to limit your loans
What is "It Make$ Cents"?
Signing up for this newsletter
Information about scholarships due in June
Ask Earnest - answers to pertinent financial aid questions
The Financial Aid edition of Eagle Mail newsletter will be available approximately the first of each month.
Congratulations to students on the Spring 2014 Dean's List
Qualification for the Dean's List is limited to students who have attained outstanding academic achievement. To be eligible for the list, students must have earned not less than a 3.5 semester grade point average and have carried a minimum of 12 semester credits. Check out the Spring 2014 Dean's list:
www2.uwlax.edu/deans-list
.
Staff enjoy another 'Dog Days of Summer'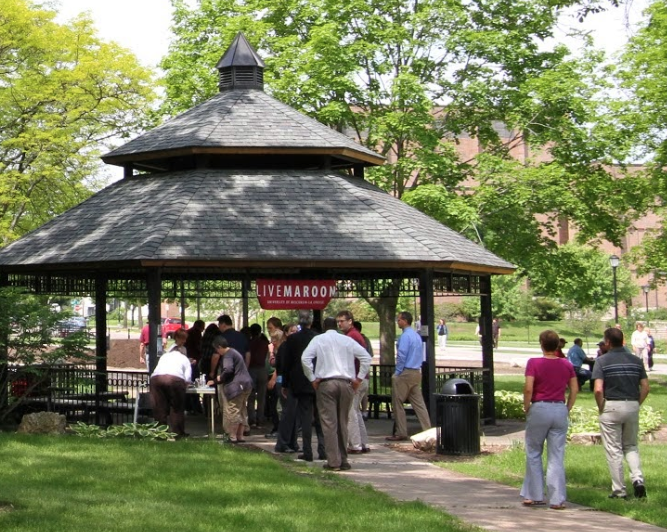 Great weather, food and conversation were all part of LIVEMAROON's second annual "Dog Days of Summer" last Tuesday. Around 150 staff members enjoyed a great picnic lunch of hot dogs, veggies, chips and lemonade. The event was sponsored by a University Dining Services Special Promotions grant written by the LIVEMAROON committee. The committee wants to thank Sudexo for all efforts in preparing food for the event. Take at look at
photos
of some of those who attended.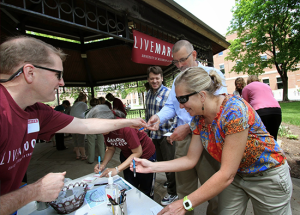 LIVEMAROON, a campus-wide effort to revive campus spirit, just completed its third year aimed to embody a campus filled with passion, friendship, community and pride. The initiative is coordinated by the University Communications Office with assistance from Campus Climate, Classified Staff Council and University Police. More events will be planned for next academic year. Door prize winners for last week's event are listed below. Winners may pick up their prizes in University Communications, 115 Graff Main Hall.
$25 gift card to the UW-L Bookstore:
UW-L tumblers:
Mike Johnson
Christina Hayes
UW-L Dri-fit T-shirts:
Angela Birrittella
Joy Gutknecht
Laurie Miller
Deanna Wachter
Brandon Schaller
Jen Holman
Nick Frank
Alfred Hart
Joe Schmit
Antoiwana Williams
Liz Zuege
Angie Coenen
Sharie Brunk
Miranda Panzer
Carol Christnovich

Mark W. Chavalas
, History, wrote the article "Camels at the Center of a Biblical Debate" published in Artifax, 29/2 (2014), 4-5.
Virginia Crank
, English, wrote the article "Thinking Like a Writer: Inquiry, Genre, and Revision" published in Writing and Pedagogy, Vol 6.1. The article examines how greater attention to rhetorical genre theory can provide new directions for prewriting activities and strategies that may help students move beyond thinking only from the perspective of the school essay. The journal is available both online and in print from Equinox publishing.
Heidi J. Jones,
English, presented the paper, "Working Class English Teachers Navigating the Middle Class Normality of Public Schooling" and co-led an interactive workshop on using Children's and Young Adult Literature as a tool to include marginalized perspectives in K-12 classrooms during the How Class Works 2014 Conference June 5-7, at Stony Brook University. Jones also received a "Young Scholar and Activist on the Rise" Award from the Working Class Studies Association for her research on working class teachers.
Victoria (Tori) Svoboda
, Student Affairs Administration, was a featured speaker at the Minnesota College & University Career Services Association summer meeting June 5-6, 2014, in Duluth, Minnesota. Her talk was on "N#TW*RK!NG: Perceptions of Career Services through the lens of race and class."
Matthew A.M. Thomas
, Educational Studies, published a book review of J. Whitman's "Destination: Teach for America" in the journal Education and Urban Society. It is accessible online and the printed version will be available in the upcoming issue.

UW-L in the news
A summary of some of the stories about UW-La Crosse spotted in the news.
"UW-L water chilling plant approved by UW Regents' committee," WXOW-TV, June 5.
The UW System Board of Regents Capital Planning and Budget Committee has approved a new, 7,000 square-foot water chilling plant to be built on the west side of the UW-La Crosse campus...
"UW-L phasing out VCRs (video)," WEAU-TV, June 5.
An area university is seeing fewer VCRs in its classrooms ...
UW-La Crosse welcomes new freshman class, WKBT La Crosse
UW-La Crosse is offering its freshman registration and family orientation. All of the incoming students get a tour of the campus and all of the details ...
"White House student loan plan welcomed at local colleges," La Crosse Tribune, June 10.
President Barack Obama signed a memorandum Monday that would expand an existing student loan repayment option to an estimated 5 million people ...
"Freshman orientation at UW-La Crosse (video)," WQOW-TV, June 9
Hundreds of future colleges students attended orientation at UW-La Crosse.

Try brain foods to improve your cognitive power
We've all had those days when we just can't seem to concentrate. And while there's no magic pill to bring us back to the height of our cognitive powers, there are some foods that have been shown to improve brain function, protect against age-associated cognitive decline and encourage focus and clarity. Whether you are seeking brain foods for tests and homework, or just want to be your sharpest every day, here are some foods to help you do that:
Berries. The latest research presented at the National Meeting of the American Chemical Society in Boston found that blueberries, strawberries and acai berries may help to decrease age-related cognitive decline by preserving the brain's most important mechanism, which diminishes with age. This mechanism helps get rid of toxic proteins associated with age-related memory loss. Add berries into your diet in things like smoothies, cereal, yogurt and salads.
Omega 3. Fatty fish like salmon, tuna and sardines are rich in omega-3 fatty acids, essential for brain function and development. These healthy fats have amazing brain power. Higher dietary omega-3 fatty acids are linked to lower dementia and stroke risks and slower mental decline, and may play a vital role in enhancing memory.
Nuts. Seeds. Chocolate.  Nuts and seeds are good sources of the antioxidant vitamin E, which is associated with less cognitive decline as you age. Dark chocolate also has other powerful antioxidant properties. And it contains natural stimulants like caffeine, which can enhance focus and concentration. Enjoy up to an ounce a day of nuts and dark chocolate to provide all the benefits you need without excess calories, fat or sugar.
Fuel up on these types of foods to give the brain the best chance of avoiding disease and keeping you sharp on days when you need the extra boost!

For Sale:
Lovely, 1922 home
with original woodwork, hardwood floors and character. Excellent location at 2106 Main St., La Crosse. Easy commute to UW-L, schools, parks and downtown.
Learn more about the property on realtor.com.