Posted 1:35 p.m. Friday, May 30, 2014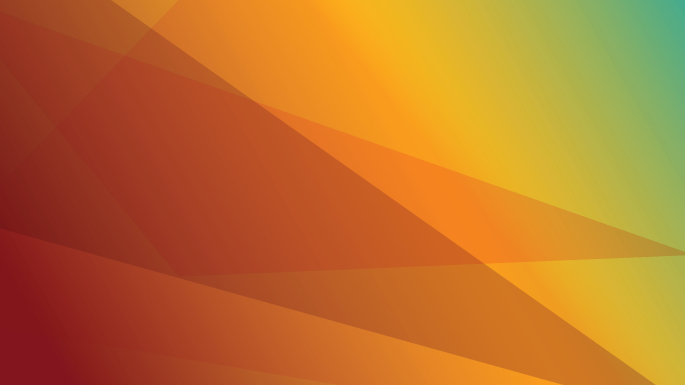 This week's news and events.

Be an archaeologist this summer

The public is invited to work alongside professionals during Public Archaeology Field School in June. Summer youth programs are also planned.

Read more »

In this issue:

Announcements & Notices

Campus Kudos

In The News

Physical Wellness

Classifieds
Chancellor takes flight with The Blue Angels

Chancellor Joe Gow experiences a 6.2 g-force during a ride with The Blue Angels to help promote the Deke Slayton Airfest.

Read more »

Wisconsin Regional Art Program sets exhibit at UW-L

Non-professional artists from throughout the region will show their artwork June 13-21, at UW-L.

Read more »

Staff to enjoy 'Dog Days of Summer'
Let's hope for good weather because there will be good food and good conversation at LIVEMAROON's second annual "Dog Days of Summer." The picnic, open to all employees, runs from
11:30 a.m.-12:30 p.m. Tuesday, June 10, in Lindner Forest
. A light picnic lunch will be served while it lasts. Bring a blanket or lawn chair if you'd like. The rain site is Cameron Hall of Nations in Centennial Hall. The "Dog Days of Summer" is sponsored by a University Dining Services Special Promotions grant written by the LIVEMAROON committee. LIVEMAROON, a campus-wide effort to revive campus spirit, is completing its third year aimed to embody a campus filled with passion, friendship, community and pride. The initiative is coordinated and sponsored by Campus Climate, Classified Staff Council, University Communications and University Police. Chancellor Gow has granted one hour release time to attend; work with supervisors to ensure office coverage. No taxpayer dollars are used to fund the event.
WIAA State Track & Field meet June 6-7
High school track and field athletes from around the state will descend upon UW-L's Veterans Memorial Field Sports Complex
Friday-Saturday, June 6-7,
for the
Wisconsin Interscholastic Athletic Association state track meet
.
ITS phasing out support for VHS players in classrooms
Information Technology Services (ITS) will be officially phasing out support of all VHS players in classrooms. This is because:
Industrial units are no longer being supplied.
The players do not interface well in the new digital classrooms.
The inability to make repairs and locate parts.
VHS tape degrades over time and is more prone to physical damage.
All new or renovated classrooms will be equipped with the capability of playing DVDs from a computer. To help the campus transition from analog multimedia files to digital, a production station has been deployed in Wing 181, the video production area. VHS content can only be transferred to DVD if it is permitted by the copyright holder. Please note copyright rules must still be followed. If you have VHS content that you would like converted, or if you have specific questions about copyright guidelines or processes, contact the Eagle Help Desk at 608.785.8774 or helpdesk@uwlax.edu to be put in contact with the appropriate campus resources. Visit
www2.uwlax.edu/ITS/VHS-videotapes-to-digital
for information on the duplication process and copyright. The information has also been added to the
ITS FAQ system
.

Bill Cerbin
, Center for Advancing Teaching & Learning and Psychology, was an invited speaker at the National Conference on Teaching Advancement and Faculty Development May 23, at Shandong University in Jinan, China. The conference highlighted the UW-L Lesson Study Project as a model for promoting improvement of teaching and learning in higher education. Cerbin's presentation by videoconference introduced lesson study to directors of university teaching centers from across China.
Ann Epstein
, Early Childhood Education, presented three topics at an international conference April 26-28, in Johannesburg, South Africa. The topics included: "Accomodations for Young Children with Challenging Behaviors," "Teacher Perceptions of Family Stressors and Priorities" and "The Impact of Visual Media on Children's Development." The conference was sponsored by the South African Montessori Association.
Bruce Mouser
, professor emeritus of History, recently published an article, "Lightbourn Family of Farenya, Rio Pongo/Lightbourn Famille de Farenya, Rio Pongo," in Mande Studies 13 (2014), 21-90; and a monograph, "The William Cooper Thomson Expedition to Timbo and the Cycle of Regime Change in Fuuta Jalon, West Africa, 1841 to 1844" (Madison: African Studies Publications, 2014).

UW-L in the news
A summary of some of the stories about UW-La Crosse spotted in the news.
UW-La Crosse students 'make their mark' with school supply donation
, May 17, WKBT La Crosse School supplies that would've been trashed will be put to use at a local middle school. That's thanks to the work of a group of UW-La Crosse students.
UW-La Crosse Chancellor Gow flies with the Blue Angels
, May 29, WKBT La Crosse UW-La Crosse Chancellor Joe Gow flew with the Blue Angels in La Crosse on Wednesday morning.
Student-Athlete Spotlight: Cole Cefalu, UW-La Crosse
, May 29, Madison.com Each week during the 2013-14 academic year, the Wisconsin Intercollegiate Athletic Conference will feature two student-athletes (one male and one ...
New infield turf already proving its worth
, May 30, Jackson County Chronicle It didn't take long for the La Crosse Loggers to test out their new $350,000 ... "During the UW-L season nothing really stopped us with this new turf."

Winners of 'Water You Drinking Challenge' announced
Thank you to all of the employees who competed in the "Water You Drinking" Employee Wellness Challenge. The target was to drink eight, 8 oz. glasses of water each day. Out of all who returned their activity tracker, six people were randomly selected to win water bottles. The winners are:
Dawn Hays, Jeffrey Nestingen, Alice Clark, Drea Higgins, Susanne Kohler and Tom Fell
. For more information or to offer suggestions, contact employeewellness@uwlax.edu
Start the day right — eat breakfast
Breakfast is the most important meal of the day. Your body needs energy to perform well throughout the day. Breakfast gives your body energy and boosts your metabolism. A healthy breakfast is linked to health benefits such as weight control and improved performance.  Do not skip breakfast to lose weight. Studies have shown that breakfast eaters tend to weigh less than breakfast skippers. Not all breakfasts are created equally though. It is important to eat a healthy, well-balanced breakfast consisting of protein and/or whole grains instead of one loaded with fat and calories (i.e. donut, bagel with cream cheese, Danish, muffin, etc.).
Try these quick breakfast ideas:
Yogurt with fruit and whole grain cereal
Whole grain cereal with low fat milk and a banana
Whole grain bread with peanut butter and a glass of orange juice
Oatmeal with fruit and nuts
Scrambled eggs with whole grain toast and a piece of fruit
Egg white omelet with vegetables
Whole grain bagel and a glass of low fat milk
Or these ideas for breakfast on the go:
Gogurt, individual serving yogurt or cottage cheese, or string cheese
An apple, orange, banana, pear, or plum with cheese or nuts
Granola bar with at least 4 g of protein and fiber
Whole grain cereal in a baggie
Make-ahead smoothie
Peanut butter and jelly sandwich
Egg sandwich on whole grain bread or a tortilla
Whole grain bagel

For sale:
Waterfront home
on Lake Onalaska. Three bedrooms; two baths; two, two-car garages; private dock, deck, two fire pits, lots of storage, romantic sunsets and incredible daytime views of Lake Onalaska, Minnesota bluffs and nature. Call for appointment or next open house date. For sale by owner. W7927 County Rd ZB, Onalaska/Brice Prairie, $320,000. Contact Betty or Dave at 608.779.9699.