Posted 10:32 a.m. Wednesday, Sept. 15, 2021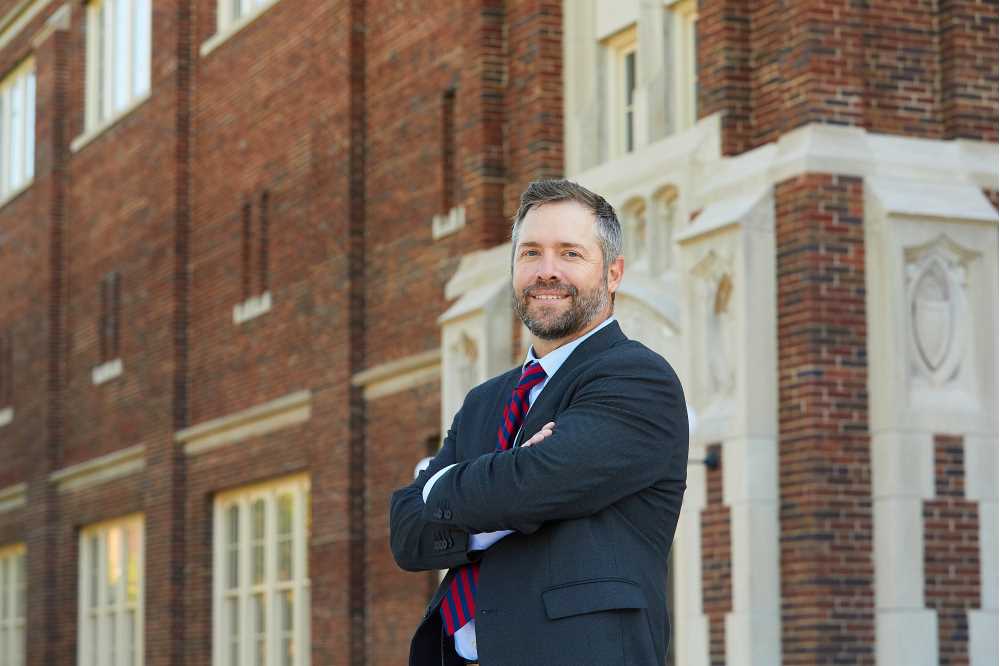 Brooks highlights alternative ways to celebrate past, present, future
With the arrival of fall and the changing of the leaves on campus, the College of Business Administration has been preparing for a large celebration of the CBA's 50th anniversary and the official opening of our new home in Wittich Hall in the very heart of campus.
However, we've come to realize through many conversations with our alumni, emeriti, donors, and friends that now is not right time for such a celebration. So, with this note I'm letting you know that we are canceling the events surrounding the 50th scheduled for Oct. 22nd and 23.
We know this will come as a relief to some, and a disappointment to others, and we share all these emotions. However, we will be working to reschedule the Wittich Hall ribbon-cutting and the celebration of student success. Our hope is to do so some time in the spring when the flowers are blooming, the leaves return, and excitement of the semester's end is upon us.
The celebration of the 50th anniversary for the college will take a different form, and we hope you will be a participant over the next several months. We plan to release a series of videos that we've been capturing from alumni, faculty, and friends who have been sharing their memories about the CBA — its past and present, and their hopes for the future.
I hope that you'll visit the website often to see the new messages we share, and I hope that you'll also participate by sharing your own memories. To do that, please follow this link (https://www.uwlax.edu/cba/50th-anniversary/videos/) where you can find instructions about how to submit a video. We hope you will join us in celebrating the 50th in this new way.
Then, our promise to you is that sometime in the near future, as we continue to plan events when the time is right, we will have that big celebration so that we can honor the successes of the CBA as we ENGAGE > TRANSFORM > TRANSCEND in the 50 years forward. We look forward to lighting that lantern and welcoming you back.
Interim Dean of CBA
Taggert (TJ) Brooks