Posted 6 a.m. Monday, April 25, 2022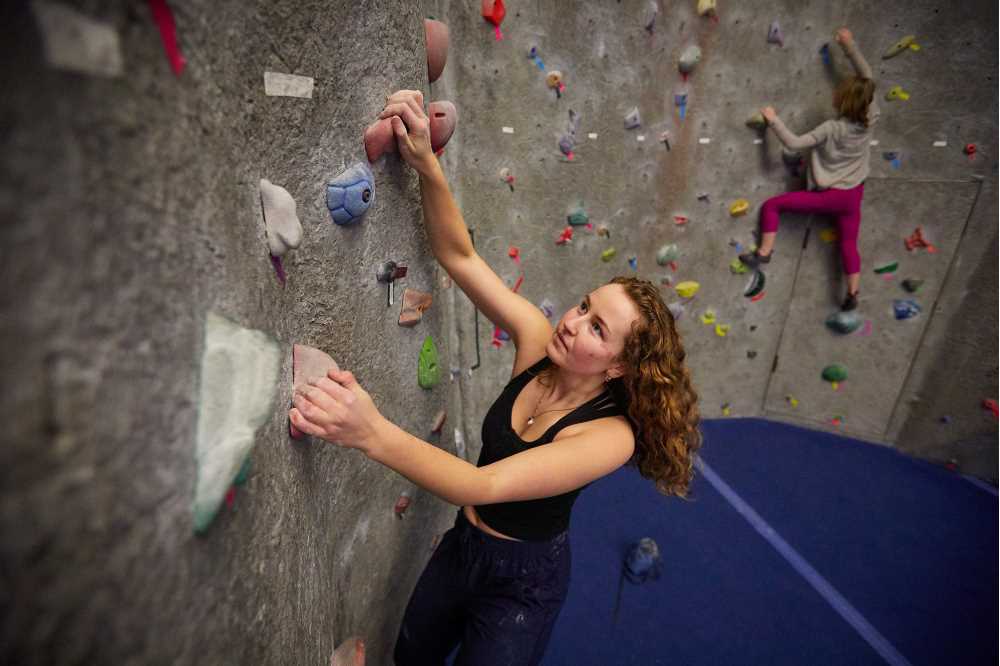 Rec Sports to celebrate centennial anniversary April 30
UW-La Crosse alumni and the broader campus community are invited to the 100th anniversary celebration of UWL Rec Sports on Saturday, April 30.
The celebration will include a range of activities — hiking, indoor climbing, traditional sports, Esports, yard games and more — as well as tours of campus and the Recreational Eagle Center (REC), which underwent a major renovation completed in 2018.
"It's an opportunity to come together with former classmates, teammates, coworkers and lifelong friends to celebrate the many memories that made your UWL campus recreation experience so special," says Mo McAlpine, '91, associate director of operations for the REC. "This is also a chance to get back to campus to see the many exciting changes and growth."
Events are planned from 10 a.m. to 6 p.m.:
10 a.m. to 3 p.m. — REC open house

10 a.m. to 1 p.m. — Campus and REC tours; indoor and outdoor activities

4 to 6 p.m. — "100 Years of Playing"
The "100 Years of Playing" celebration includes refreshments and hors d'oeuvres, and will be held at the Cleary Alumni & Friends Center. The keynote address, "Playing it Forward with Purpose" will be presented by Jody Redman, '91 & '98, a former Rec Sports graduate assistant and nationally recognized expert on strategic planning and leadership development.
More information, including how to register for the "100 Years of Playing" celebration, can be found here.
People are also invited to share stories, memories and photos related to UWL Rec Sports.
Learn more about the history of UWL Rec Sports in the winter issue of the Lantern.