Posted noon Friday, March 3, 2023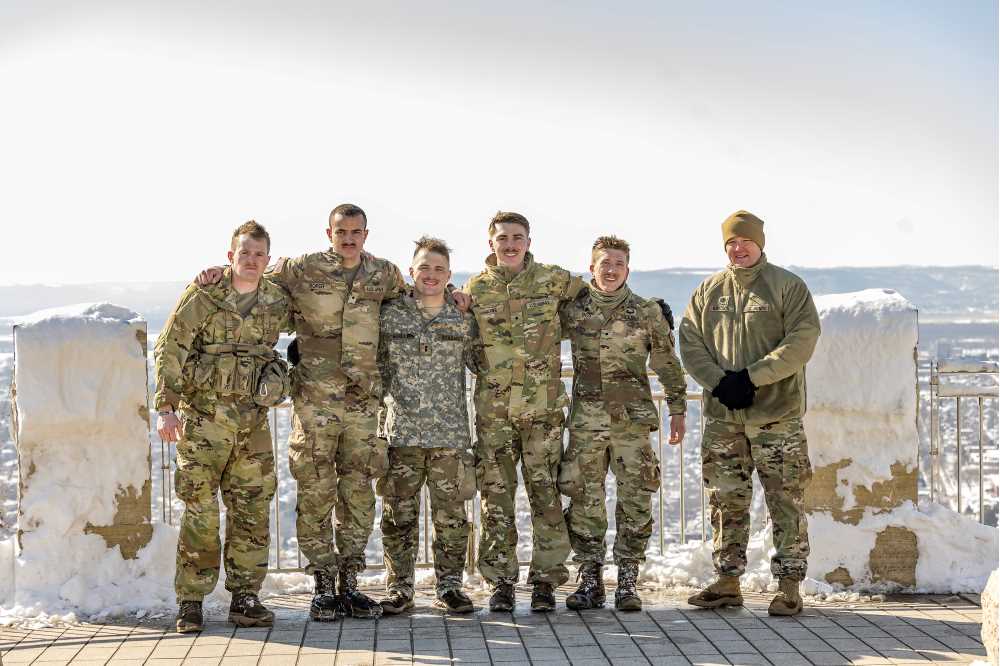 Eagle Battalion emerges victorious in Northern Warfare Challenge
The Eagle Battalion at UW-La Crosse outpaced 45 other teams to claim victory in the Northern Warfare Challenge Feb. 24 and 25.
Teams from throughout the Midwest traveled to the Coulee Region to compete in what organizers describe as "the hardest race in ROTC." This year's event began with several challenges at Fort McCoy — rifle marksmanship, knot-tying, treatment of a hypothermic casualty and fire-starting — and ended with a 17-mile ruck march through La Crosse's Hixon Forest trail system.
"Winning the Northern Warfare Challenge was a great accomplishment for the Eagle Battalion," says Brian Knutson, chair of UWL's Military Science Department. "With the trail covered in snow, with a thick layer of ice underneath, the course was even more challenging."
Also new this year was a partnership with the River City Running Club, which hosted a ruck run community event allowing participants to see the cadet teams in action.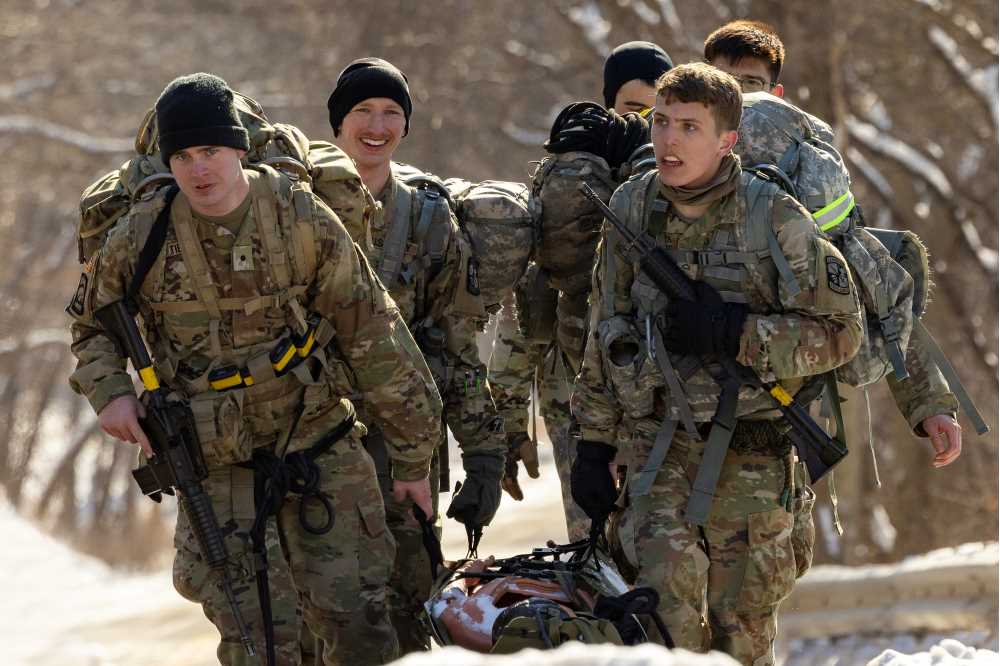 Overall, Knutson says he is proud of the Eagle Battalion's performance during the competition, and of all the hard work people put in behind the scenes.
"This was a whole program effort, with all of our cadets and cadre manning checkpoints, monitoring team safety on the course, supervising each portion of the competition and coordinating with La Crosse Parks and Rec and Fort McCoy for the use of trails and facilities," Knutson explains. "We could not be prouder of all the cadets and cadre in the Eagle Battalion for creating such a great event to show off our great schools, parks and city."
About the Eagle Battalion
The Reserve Officer Training Corps program at UWL offers students the opportunity to develop leadership traits imperative to success in both the military and civilian sectors. The Eagle Battalion, as they are collectively called, consists of cadets from UWL, Viterbo University and Winona State University. Upon completing their undergraduate degree, cadets commission into the U.S. Army as a second lieutenant.