Posted 9:02 a.m. Friday, Jan. 10, 2020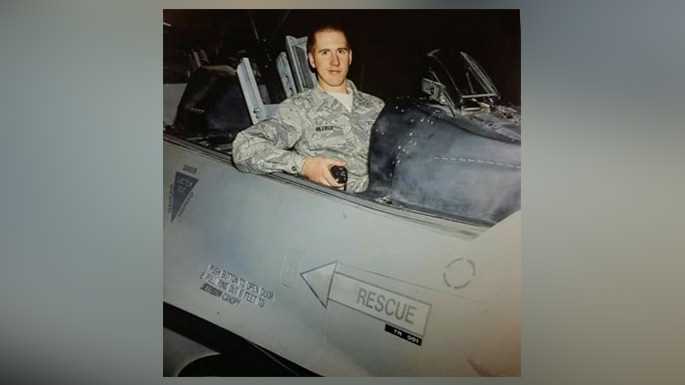 UWL econ alum, one of the world's top 100 MBAs, shares where he got his grit.
UWL econ alum, one of the world's top 100 MBAs, shares where he got his grit
Michael Hilfiker placed five canine treats in a plastic bag and passed it down the line.
It was summer 2008, the start of the Global Financial Crisis, and Hilfiker's family had been handed their third eviction notice that spring. Hilfiker felt discouraged and angsty working the assembly line job from 6 a.m.-2:30 p.m. and then bussing tables at a local super club until 10 p.m. while also developing the first local youth track and field program.
He had just completed his first year at UW-Platteville, but he wouldn't be going back. He needed to provide for his family and help them move into a new home.
"It was hard to stay motivated when so many things are not going your way," he recalls.
It's hard to argue things aren't going his way now. Hilfiker, who graduated from UW-La Crosse in 2013 and completed UW-Madison's MBA program in May, was recently listed among Poets&Quants' 100 2019 Best & Brightest MBAs, an annual honor roll of the world's 100 most promising and accomplished MBAs in the graduating class of 2019. In July, he started as an associate at Cornerstone Research in Chicago.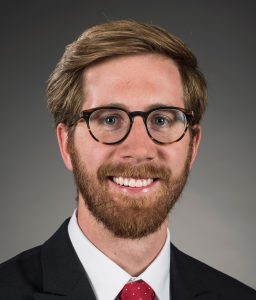 "I think he is going to be a leader in his generation," says Brad Chandler, director, Nicholas Center for Corporate Finance and Investment Banking at UW-Madison.
An undergraduate economics major, his UWL professors remember his grit.
"He is curious, ambitious, and hardworking, and anyone who knew him expected great things," says James Murray, CBA associate dean.
Back to school
After a summer working for minimum wages, Hilfiker resolved to create a new plan for his life. It started with surgically repairing both of his eardrums to be eligible to enlist in the Wisconsin Air National Guard (WIANG). Serving as an Aerospace Propulsion Journeyman would provide him the financial means to return to school.
He started at UWL in fall 2009, feeling fortunate to explore interests in topics like ecological economics and green accounting. Hilfiker pushed himself academically and began to realize the depth of his determination. At the end of his first year, that grit was tested when his 17-year-old brother, Beau Giacomazzo, tragically passed.
"I'll never forget the phone call I received that evening, surrounded by my five roommates in our shared living space, and dropping to the floor with my head between my knees," Hilfiker recalls.
Hilfiker was due to report for Air Force Basic Training in less than a month. He knew that he could suspend his training during a period of grief, but he was determined not to stop. He didn't want to return to the factory and potentially fail to reach his dream. Heartbroken, he pressed on.
Applying research to real problems
In Air Force training, Hilfiker transitioned from leading a group of 12 airmen to 200. "That is something I never imagined myself doing," he says.
His persistence in the military ultimately played into the student he became. "It ultimately gave me the confidence to know that I can take on whatever life throws at me," he says.
When Hilfiker returned to UWL in spring 2011, his confidence was evident as he connected more one-on-one with professors, which led to new opportunities outside of class.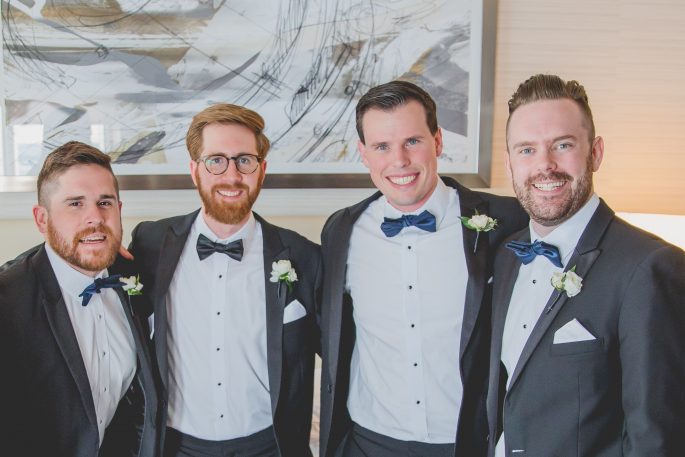 Under faculty mentor Donna Anderson, Hilfiker transformed his curiosity about a local newspaper opinion piece into a research project. The column made the case that river waterfowl overlooks were a waste of taxpayer money. So, Hilfiker surveyed people at the Brownsville waterfowl overlook and then conducted a regression analysis to calculate the positive economic impact of people who view waterfowl, including their spending in area stores and more. He then presented that research to various community stakeholders.
Anderson helped Hilfiker find his interest in economics and sustainability. And she gave him his first glimpse of applying knowledge to something tangible.
After UWL, Hilfiker was able to leverage this research experience to land a job as an economic consultant with NERA Economic Consulting.
When Hilfiker began graduate school at UW-Madison, he continued to apply his knowledge and ask research questions. During a culminating MBA course, he and his team of fellow graduate students consulted with Amazon on how to value recently enacted U.S. tariffs vis-à-vis Amazon's value chain. He developed a proprietary model that produced creative insights to inform a strategic recommendation to Amazon. There were no other publicly available models or reports that were able to provide a comparable level of detail and analysis, he explains. Amazon was impressed and followed up with Hilfiker to learn more and leverage the model for in-house use.
Faculty and peers at UW-Madison campaigned for Hilfiker to receive the "Best and Brightest MBA" recognition. A statement of support from both administrators and students called him the ideal candidate because of his "innate intelligence, strong work ethic, desire to master complex subjects and take on big challenges, leadership skills, willingness to help others and overall positive attitude."
At Cornerstone Research, Hilfiker is excited to now be working with teams of economists to provide expert analysis to help solve challenges for attorneys, corporations and government agencies involved in complex litigation and regulatory proceedings.
He has come a long way from working the factory lines, struggling to support his family. And he reflects fondly on the school that helped him discover a new plan.
"I am so grateful for the transformative experiences, opportunities, and friendships at UWL, and I reflect back on my time frequently and fondly," he says.