Posted 1:35 p.m. Tuesday, Nov. 26, 2019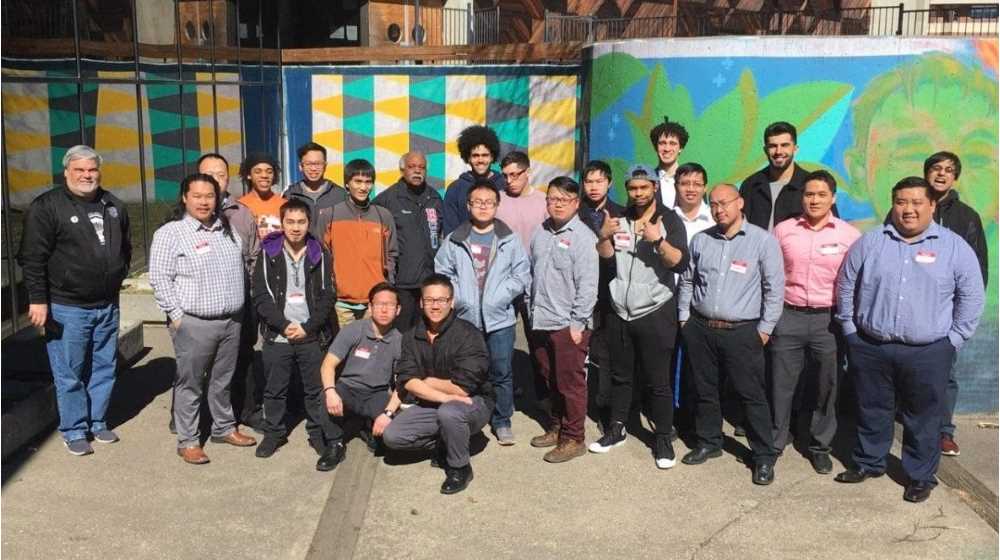 UWL's Hekima Scholars gain community and cultural engagement leadership experience.
UWL's Hekima Scholars gain community and cultural engagement leadership experience
As they sat together in a circle, a group of middle school students asked UW-La Crosse students about the road ahead.
The younger students wanted to know how much homework they would have in college and how they would manage part-time work. They wondered about obstacles standing in the way of their college and career ambitions including racial inequalities.
The group of 12 UWL first-and second-year male students of color — members of UWL's new Hekima Scholars Program — shared what it takes to be a solid student and how to prepare for challenging encounters and situations, as well as overcome obstacles throughout life. The Hekima Scholars spoke to male youth of color at three schools and two community organizations in Minneapolis and St. Paul and also heard from UWL alumni and other professionals working at the Twin Cities locations.
UWL first-year student and Hekima Scholar Raffy Traas says the conversations opened his eyes to the issues faced by young male students of color. Many of them he didn't experience growing up, he says.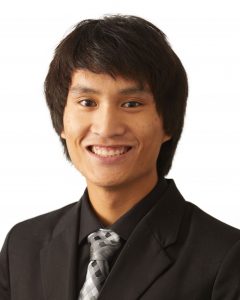 "I learned I was pretty privileged growing up and being adopted into a white family," says Traas, originally from Appleton, Wisconsin. "Seeing these young boys of color talk about their experience with blatant, overt racism and being defined by the stereotypes — I did not experience that. It was emotional. It made me conscious that people are affected. And it felt wholesome and healing to give advice to these young, middle school-aged males who were very adamant about continuing their education."
UWL students' responses were about persistence and never limiting oneself based on other's opinions or expectations.
"It felt good to say, you can do this and use us as an example," says Traas.
Finding college connections can be critical in the journey. Students shared the benefits of finding a supportive professor, office or campus group.
UWL sophomore and psychology major Nhia Thao shared with students that he was able to find support on campus through UWL's Office of Multicultural Student Services. "I feel like I belong there (OMSS)," he says. "That is what has made me connected to this campus."
Thao says the lack of racial diversity in college can be challenging. At times he is the only student of color in a class. He also knows what it is like to learn from close friends and fellow students of color that speak about possibly dropping out.
At UWL, male students of color have a lower six-year graduation rate than white males, according to UWL Institutional Research data for students in the 2010 and 2011 cohorts. The six-year graduation rate was about 68 percent for white males compared to 58 percent for African American males, about 47 percent for Latino/Hispanic males, and about 30 percent for Southeast Asian males.
It is not just a problem at UWL. Over the last decade national attention has grown about the lower rates of college completion among men of color.
"The odds are against you," says Thao." I already feel right now that it is difficult for me to persist in college."
But new connections are beginning to form between Thao and other students through the Hekima Scholars Program, which was developed in 2018 through a UWL Margins of Excellence Grant to address the educational barriers facing young men of color at UWL.
Hekima means wisdom in Swahili, and the program provides more direct access to information and networks to be successful in college and beyond. See details at the end of this article on application to the program for spring semester.
Spring 2019 was the first cohort of UWL's Hekima Scholars
UWL Hekima Scholars is a retention, mentoring, leadership development and experiential learning program for a cohort of first and second-year multicultural (African American, Hmong, Latino and Native American) male students on campus.
The goals of the program are to increase sense of belonging, retention and graduation rates for male students of color through campus and community engagement, leadership opportunities, and more. The program also addresses wider university strategic planning goals of advancing transformational education, increasing community engagement and achieving excellence through equity and diversity.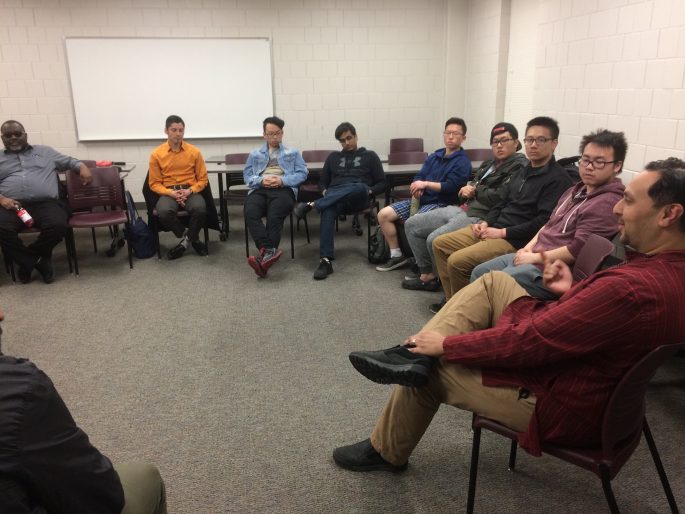 The first cohort of Hekima Scholars started in spring 2019, and organizers are eager to continue with a new cohort in spring 2020.
Students in the program take LS 200: Career Exploration and Planning. Throughout the course, they listen to the stories and engage in circle conversations with people of color who are alumni, business owners, legal professionals, community members and nationally-known speakers. They discuss leadership, persistence, encountering oppression, contributing to the community, finding success and much more.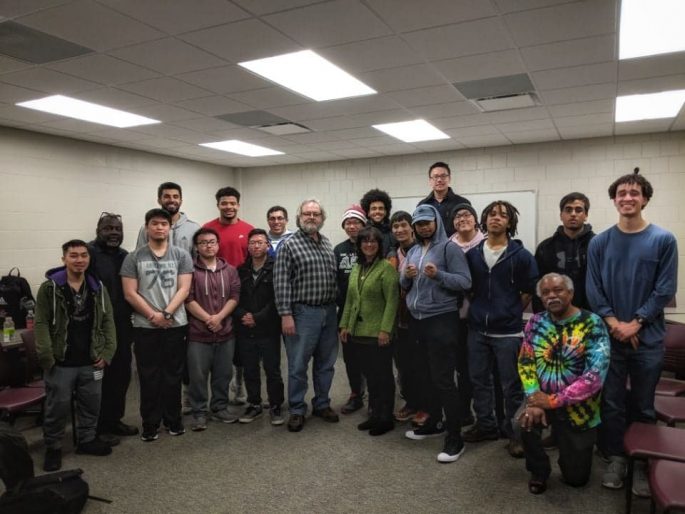 "This will hopefully influence them to become productive citizens where they can see themselves not only in jobs but also as active community members," says Thomas Harris, one of two program leaders and assistant director in UWL's Office of Multicultural Student Services.
Students also engage in academic and biographical readings with the goal of exploring the experience of men of color in higher education. The texts help generate class discussion among students about their own experiences, explains Richard M. Breaux, associate professor of Ethnic & Racial Studies and co-program leader.
Many of the works are written by scholars of color. "I wanted to expose students to the fact that there are people that have academic careers writing about the type of things they experience, and those are opportunities that are potentially available to them," says Breaux.
Learning from experience
While the program includes a strong academic component, a lot of learning also happens outside of class. The Twin Cities Community and Cultural Engagement Leadership Experience was just the beginning of the trips the Hekima Scholars group plans to do to foster experiential learning, build relationships, improve support networks and mentor youth.
During the trip, students found plenty of opportunities to bond as they traveled to schools, organizations, restaurants, museums and watched two theatrical plays together.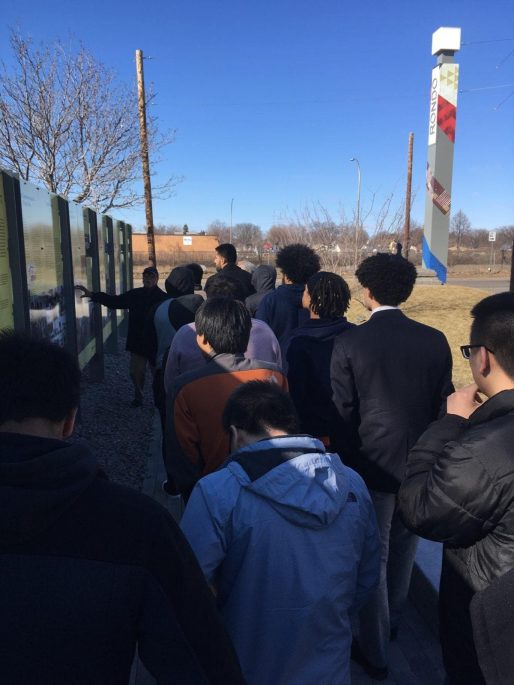 Breaux says college is largely about building strong relationships, and he sees those forming between students in the group already. Also, as a faculty member, he was able to connect with students in a more personal way on the trip.
"There was downtime where I was just me and they were just themselves. Those are the moments that humanize a professor in a more personalized way," says Breaux. "Seeing a professor in class three times a week does not do the same thing."
Breaux says it was important for him early on in life to see professors as humans with imperfections before he would consider his own pursuit of a career teaching in higher education.
On the trip, UWL students also had the opportunity to talk to UWL alumni and other professionals of color in key leadership positions at three Twin Cities schools. Traas says they were "inspirational" and "motivating." They motivated him to find even more opportunities to get involved as they explained the positive effects of student involvement.
"It felt validating," says Traas, who has been very involved so far as part of the First Year Research Exposure (FYRE) program and is now president of DiSTEM, Diversity in Science Technology Engineering and Math.
Several students said they felt motivated after the trip.
"It reinforced my perspective that we are here for a reason and we should motivate ourselves to push ourselves to do the best we can — even though the odds are set against us," says Thao, who would eventually like to work as a counselor or in the Student Affairs field at a college.
UWL first-year student David Wright says overall the experience made him more dedicated to his own long-term goals. He was meeting successful professional people of color while encouraging youth of color to persist. If he was going to encourage others, then he better do it himself, he said.
"It solidified the work ethic I'll need to have if I want to get where I want to be," says Wright. "The energy these kids had prompted me to get my energy up!"
Can I apply to be a Hekima Scholar?
The Hekima Scholars Program is accepting applications for the spring semester. Students eligible to apply for the program include first-and second-year students who self identify as African American, Hmong, Native American or Latino males (student status on a case-by-case basis). Students must be enrolled in at least six credits per term and in good academic standing while making satisfactory academic progress toward degree completion.
Students must have a demonstrated interest in personal, professional and academic development and a commitment to attending Hekima's program activities including enrollment in L-S 200 (1 credit). They must strive for a 3.0 GPA or better during participation in the Hekima Scholars Program and participate in high impact practices (HIPs) such as: Eagle Mentoring Program, McNair Scholars, undergraduate research, study abroad and/or other institutional HIPs.
Students interested in learning more about the program or applying can contact Thomas Harris, Antoiwana Williams or Jose Rubio-Zepeda in UWL's Office of Multicultural Student Services, at 608.785.8225 or omss@uwlax.edu.
Alumni connections spur partnership
The Minneapolis and St. Paul trip is a new leadership development partnership with the Ascension Catholic School, Hiawatha College Prep, Susan B. Anthony Middle School, Minneapolis American Indian Center, and Hmong Outreach Network. It was made possible by connecting with three key UWL alumni working at three Minneapolis/St. Paul schools: Mia Chang P. Vue, principal at Susan B. Anthony; Dempsey Miller, assistant principal at Ascension Catholic School; and Chels Elsberry, teacher and counselor at Hiawatha College Prep. In addition, Brian Joyce at the Minneapolis American Indian Center and Chou Moua, of the Hmong Outreach Network, and others have become strong partners.
Program details
The Hekima Scholars program was funded with a UWL Margins of Excellence Fund Substantive Grant in 2018-2019 and additional support was offered by the Office of the Provost. The principal investigator for the grant was Víctor M. Macías-González, Professor of History and WGSS. This is a collaborative program overseen by an advisory board consisting of Barbara Stewart, Vice Chancellor for Diversity and Inclusion, Vitaliano Figueroa, Vice Chancellor for Student Affairs, Charles Martin-Stanley, Associate Dean of CLS, and Antoiwana Williams, Director of OMSS. Professor Richard Breaux, Associate Professor of Ethnic and Racial Studies, was joined by Thomas Harris, Assistant Director of OMSS, as the instructors of LS200, which was the primary way in which the program was delivered.