Posted 11:03 a.m. Friday, Sept. 1, 2023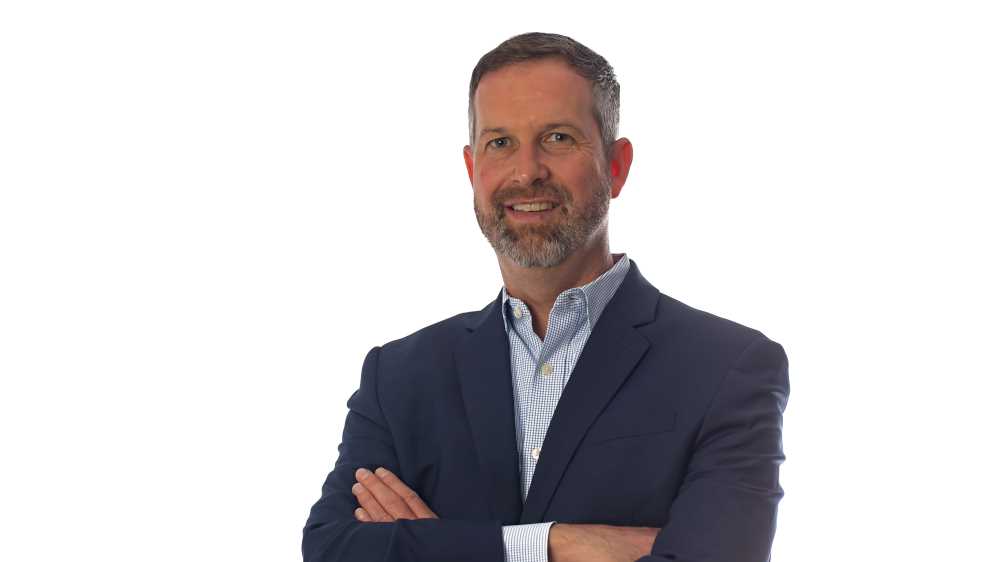 Hoffman, '07, receives inaugural Improving the Lives of Others Award  
Editor's note: The UWL Alumni & Friends Foundation is awarding graduates from the '60s through 2021 its top alumni awards for 2023. They're being honored for distinguished service and successful careers.
The distinguished alumni will return to campus Friday and Saturday, Sept. 22 and 23, to speak with students and take part in a panel discussion, along with being recognized during a brunch. Register or learn more online, or at the bottom of the story.
Many residents and families in La Crosse are better off now than they were five years ago, in large part thanks to Isaac Hoffman.
Hoffman, director of the La Crosse Area Family Collaborative, has been instrumental in recent efforts to connect people in need with stable housing, school and community resources, and other key social supports.
For this work, Hoffman was selected to receive the inaugural Improving the Lives of Others Award, part of the UW-La Crosse Alumni & Friends Foundation's Distinguished Alumni Award series.
"Isaac is a respected community leader, with an ability to engage people with diverse perspectives and bring them together to work toward a common goal," says Sandy Brekke, a senior consultant for Gundersen Health System's Office of Population Health. "He has in-depth knowledge related to social service systems in our community and shares his knowledge and perspective to improve operations at the system and individual levels."
Hoffman, '07, holds a bachelor's degree in sociology from UWL.
He began his career as a youth counselor for the Family & Childrens Center in La Crosse, later serving as a Child Protective Services social worker and a neighborhood social worker.
Hoffman's empathy and resourcefulness has allowed him to help address some of the most pressing social issues affecting La Crosse and many other communities, including homelessness, family separation and student behavior in schools.
He was heavily involved in an effort to reduce behavioral referrals and cases of police and Child Protective Services involvement at Hintgen Elementary School in La Crosse.
"When I was new to my building, Hintgen had needs that far exceeded the ability of a school to address alone," says Hintgen Principal Amy Oliver. "Over the past few years, with our shared commitment to support individuals, families and our neighborhood community, we have seen the impacts of our work.
"Isaac has the unique ability to be empathic with individuals and work with them, so that they can move forward in their journey. I believe strongly that people such as Isaac are change makers, seeing barriers as opportunities to overcome and therefore making a transformational difference in the lives of others and our community long-term."
Instead of waiting for family challenges to reach a crisis level, Hoffman and his colleagues seek to engage and stabilize families from the beginning, embedding social workers in some of the area's highest-need neighborhoods.
The team also works to increase access to stable housing, advocating with landlords on behalf of families, and working with nonprofit organizations that provide affordable homes.
In addition to his work with the La Crosse Area Family Collaborative, Hoffman played a key role in developing and administering an emergency winter shelter plan in 2022-23.
Through Hoffman's coordination, 59 families secured emergency shelter and case management, and 27 families accessed help through other means.
This successful effort will now serve as the basis for meeting the community's emergency shelter needs in the future.
"Under (Isaac's) leadership, there was an efficient community collaborative system that committed to a streamlined process to protect some of the most vulnerable children and families in our community," Brekke says. "A passion to improve the lives of those most vulnerable is the driving force behind the work Isaac does."
Improving the Lives of Others Award
The Improving the Lives of Others Award recognizes a UWL undergraduate alum who has chosen a career in the La Crosse region dedicated to improving the lives of others. It was established in 2023 by Provost Betsy Morgan.
Alumni Awards Weekend (Sept. 22-23)
To honor our 2023 Distinguished Alumni Award recipients, we have a few opportunities to interact and learn from them while they are back on campus.
2 p.m. Friday, Sept. 22 — The 'My La Crosse Experience" panel discussion will be held in the Cleary Alumni & Friends Center. Award recipients will discuss how their time at UWL impacted their lives and careers. Admission is free and open to all.
9 a.m. Saturday, Sept. 23 — The brunch and award ceremony will be held in the Bluffs Room in the Student Union. To attend, please RSVP

by Sept. 15.