Posted 1:56 p.m. Monday, Aug. 17, 2020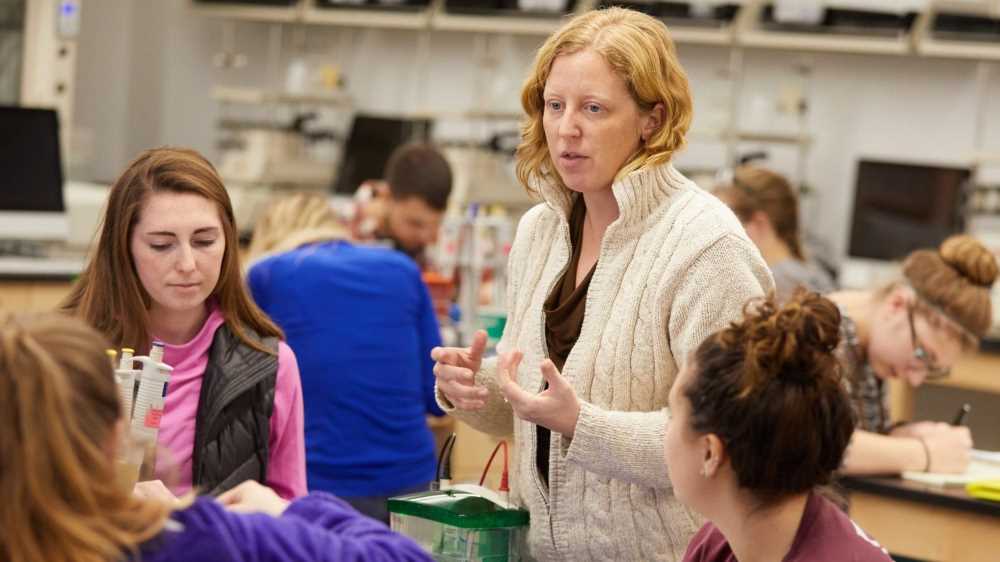 Students investigate virus' proteins in capstone lab project
Students and faculty in UW-La Crosse's Chemistry and Biochemistry Department didn't just work around the coronavirus during the spring semester. They worked with it.
Professors Todd Weaver, Kelly Gorres, Daniel Grilley and John May asked students in their capstone lab course to create mock grant proposals aimed at better understanding the virus' chemical structure and replication process.
The result, they say, was a project that kept students engaged in remote learning and that challenged them to face the current health crisis head-on.
"It's not just about knowing the facts — it's about taking what you know and applying it to the unknown," Gorres says. "Even though it's in the news every day, there's a lot we don't know about the coronavirus."
Working in small groups, the students pitched a variety of research projects focused on a specific coronavirus protein that is essential for viral replication and that is often targeted by pharmaceutical companies.
This was not merely theoretical. The students used 3D models and the latest scientific data to explore questions the world's top researchers are currently working to solve.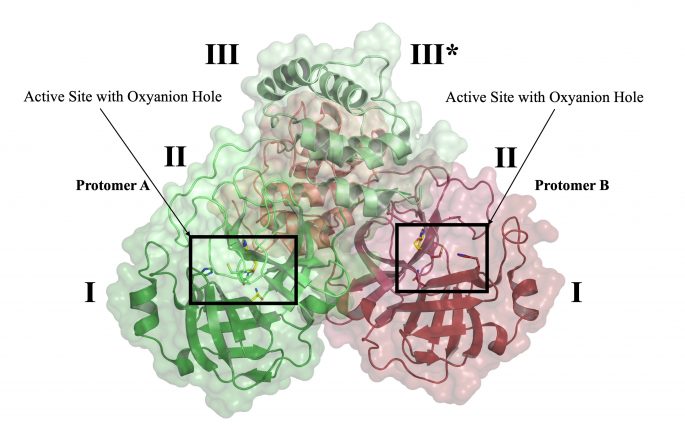 "Considering the impact the novel coronavirus is having on our world, getting the opportunity to study one of the primary proteins which assist the virus was really exciting," says Colin Griffin, a senior majoring in biochemistry and biology. "This meant we would be able to learn more about the virus in general and even develop some ideas on how to go about treating the COVID-19 disease."
Added Cullen Schull, a senior studying biochemistry and biology: "I enjoyed the independence of this project and how our professors allowed us to dictate which direction we wanted to go. We were able to explore experimental techniques that we would have not been exposed to without this project."
The work students did over the spring semester was more than a crash course on the coronavirus. It was also good preparation for their careers, which will doubtlessly require communication and teamwork, sometimes from remote settings.
"It's not easy doing a group presentation when you're not in the same room, the same city, maybe even the same state," Grilley explains. "Despite the fact that they couldn't see each other, I was really proud of how they transitioned into a professional way of working and interacting with each other."
Faculty also faced pressure to adapt.
Traditionally, the capstone lab course is an opportunity for students to undertake hypothesis-driven research and present their findings in written and oral reports.
But when in-person courses were canceled in mid-March, faculty had the tall task of rebuilding the curriculum without sacrificing the intent or identity of the lab.
"Once COVID hit, we moved quickly to think of something different," says Weaver, the chair of the department. "It's remarkable that we were able to come up with a unique experience that was also timely, in only a matter of days."
If student engagement is any indication, the project was a clear success.
"They really jumped into this new project and turned it into their own," Grilley says. "From knowing next to nothing about this at the start of the semester, it was really amazing to see."