Posted 10:02 a.m. Monday, April 19, 2021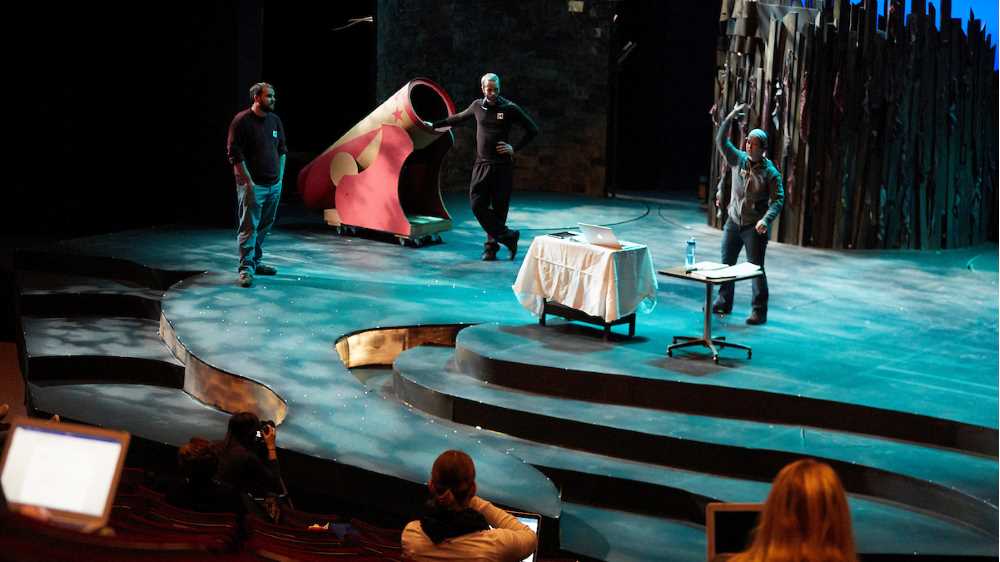 Sixth annual UWL Creative Imperatives Festival explores freedom through the power of the arts
The sixth annual UW-La Crosse College of Liberal Studies Creative Imperatives Festival "Freedom Unbound: The Power of the Arts" will showcase expressions of freedom in all of its meanings and manifestations.
The three-day event, March 3-5, will include exhibits, performances, workshops, and presentations that demonstrate how the visual and performing arts can be used to showcase marginalized populations, champion causes and generate ideas. The festival will showcase how art forms communicate these ideas in unique ways.
The events are created by UWL students, faculty, and staff from the departments of Art, Music and Theatre Arts. Other participating departments include: Global Languages & Cultures, Political Science & Public Administration and English. The event will also feature guest artists Sarah Bellamy, Swanson AlSaraf and Brendan Kinsella.
Festival highlights:
UWL musical theatre students will present a recital of songs expressing freedom in many forms, including selections from "Hamilton," "Ragtime," "1776," and "Bat Boy" at noon Monday, March 4, in Annett Recital Hall, Center for the Arts.
Explore the world of Protest Art at 3 p.m. Monday, March 4, in 203 Center for the Arts. The session, Protesting Through Art, will showcase examples of provocative signs and posters supporting or opposing important social issues in the past and provide participants hands-on time to make their own poster that will be on display for the duration of the festival.
Insights Into India, a student photography exhibition, captures pieces of Indian culture that students explored during a J-term study abroad visit. See the work and talk with the students at 9:55 a.m. Monday, March 4, in the Third Floor Gallery, Center For The Arts.
Outdoor artistic expression, such as murals and sidewalk chalking, is often a popular and effective method of expressing beliefs. "Subjecting Outdoor Artistic Expression to Government Restraint" will be the subject of a talk at 1:10 p.m. Tuesday, March 5, in the Hall of Nations, Centennial Hall. The presentation will explain how these works of art are often regulated and banned from public spaces, affecting first amendment rights.
The creators of the Alternative Truth Project will share highlights from recent readings and discuss the origin of this local theatrical event series designed to encourage conversation about relevant topics and events at 2:15 p.m. Tuesday March 5, in Toland Theatre, Center for the Arts.
2019 festival guests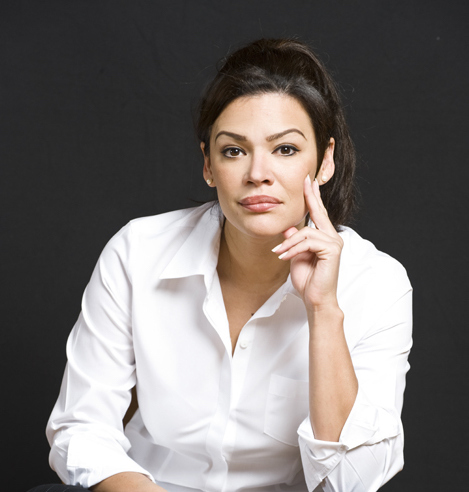 Sarah Bellamy — in Conversation — at 7:30 p.m. Sunday, March 3, in Toland Theatre- Center for the Arts
Sarah Bellamy is artistic director for Penumbra Theatre Company in St. Paul, Minnesota. She has designed several programs that engage patrons in critical thinking, dialogue, and action around issues of race and social justice. Select programs include Penumbra's RACE Workshop and the Summer Institute, a leadership development program for teens to practice art for social change. A graduate of Sarah Lawrence College, Bellamy also holds an M.A. in the Humanities from the University of Chicago. She has taught at Macalester College, the University of Minnesota, and served as visiting professor of Theatre and Culture at United Theological Seminary of the Twin Cities. She serves on the Board of Directors for Theatre Communications Group (TCG) and previously served as co-chair of the Diversity, Inclusion, and Equity Committee, working with TCG staff and consultants to lead nationwide efforts to support member theaters in their efforts to address diversity, inclusion and equity. She has lectured and presented across the country on the power of race and representation. She is a 2015 Bush Fellow.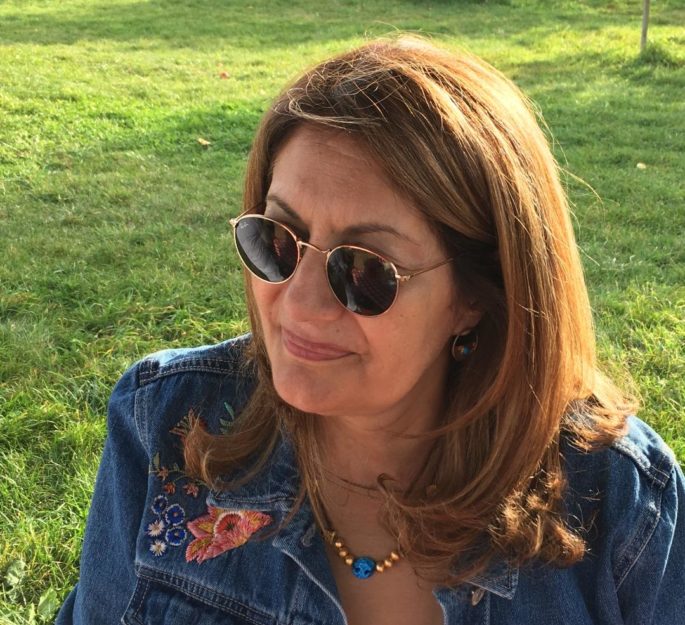 Sawsan AlSaraf — An Artist Talk— at 7:30 p.m. Monday, March 4, in Annett Recital Hall, Center for the Arts
Iraqi-Canadian photographer and multimedia artist Sawsan AlSaraf, a Canadian citizen who was born in Iraq, lives and works in Montreal. AlSaraf has moved between the Middle East and North America since 1977. A visual and multimedia artist, AlSaraf draws her references from life experiences as an expatriate Iraqi woman. She uses her artistic energies to create works that allow for discussions about belonging, identity and the accurate representation of Arab communities. She holds a bachelor of fine arts in studio art from Concordia University in Montreal, Canada, and an master of fine arts in visual art from Vermont College of Fine Arts. Her work has been screened and exhibited in Beijing, Beirut, Amman, Abu Dhabi, Baghdad, Montreal, Savannah GA and Vermont.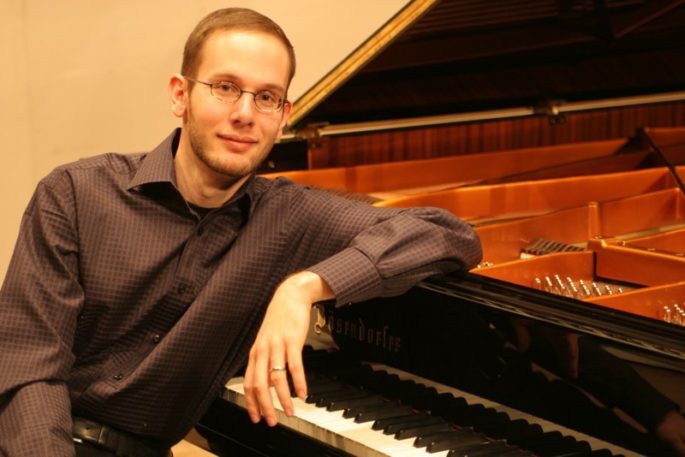 Brendan Kinsella — in Concert — at 7:30 p.m. Tuesday March 5, in Annett Recital Hall, Center for the Arts
Described as a "sensitive musician with an ear for color" by the Cincinnati Enquirer, pianist Kinsella earned a bachelor's degree, with honors, and master of music degree at the University of Cincinnati College-Conservatory of Music as a pupil of Frank Weinstock and in 2008. He received a doctor of musical arts from the University of Missouri-Kansas City. In master classes, he has performed for artists such as Christopher Elton, Susan Graham, Ani Kavafian, Frederic Rzewski, Peter Serkin, Midori, the Takacs Quartet, and many more. He completed his training as a Solo Piano Fellow at the Music Academy of the West, working under the guidance of Jerome Lowenthal, professor of Piano at the Juilliard School. In 2010, he debuted as a soloist in Carnegie Hall's Weill Recital Hall and was a featured concerto soloist at the prestigious Midwest Clinic in Chicago. Kinsella's recent concert engagements have taken him to New York, Chicago, San Francisco, Los Angeles, Dallas, Houston, Holland, Italy, and other cities throughout the U.S., Asia and Europe.
View the full event schedule.