Posted 8 a.m. Friday, Nov. 4, 2022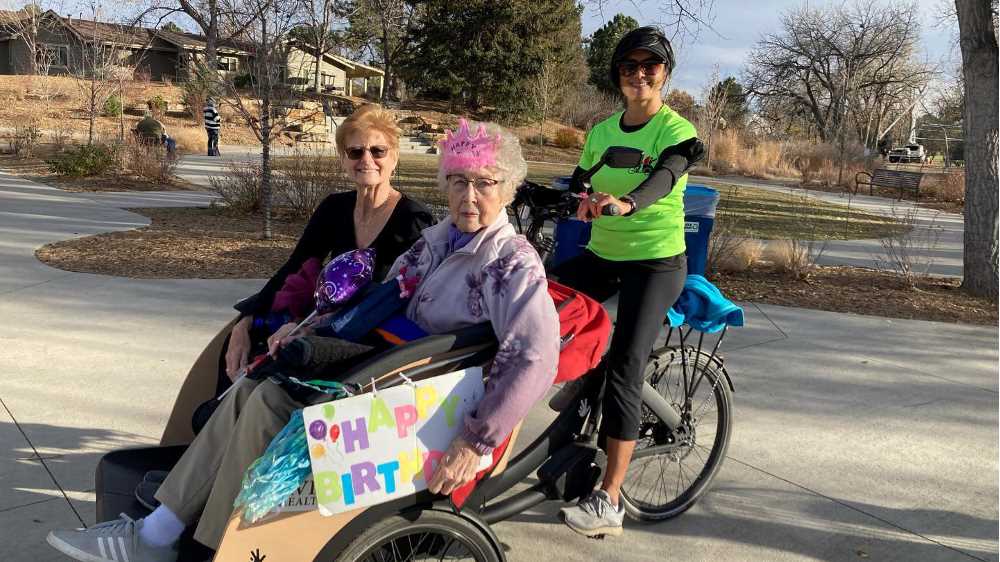 Alum leads thriving adaptive cycling program in Colorado
Barb Lotze has blended two of her passions — cycling and caring for aging adults — to brighten spirits in her community.
Lotze, '84, is the co-founder and CEO of Cycling Without Age in Littleton, Colorado, a suburb of Denver. The nonprofit organization provides adaptive cycling opportunities to aging adults, people with disabilities, people with difficulties riding a bike and anyone else who wants to feel the wind in their hair.
"It's all about bringing meaning and purpose to people, having a relationship with them and enjoying nature together," says Lotze, who has spent her career in youth ministry and health care, most recently in hospice and palliative care. "It's such a simple idea, but I think it gets at the human desire to let people know how important they are."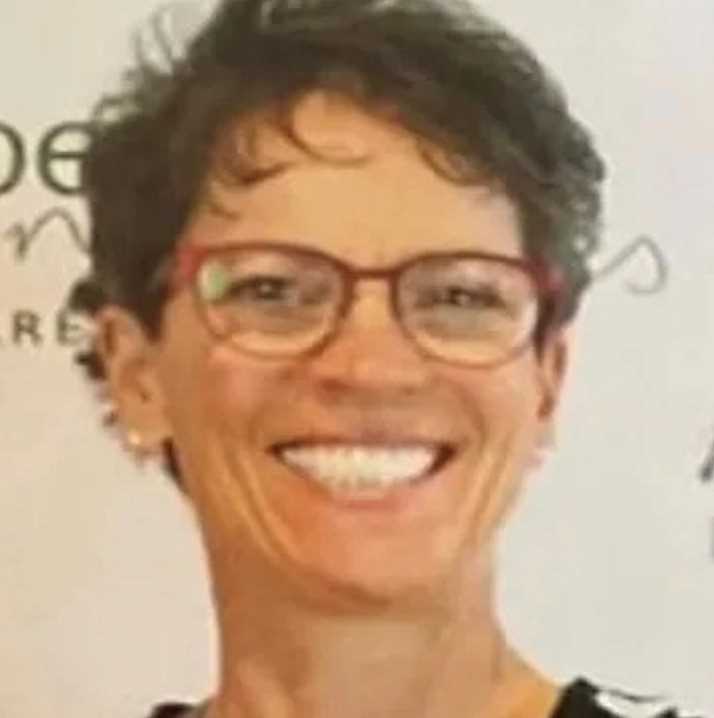 Cycling Without Age works with local care centers and the community to get people out of their homes and into a trishaw — a three-wheeled, battery-assisted bike. Each trishaw has two passenger seats in the front and a pilot seat in the back, offering passengers a safe, smooth ride and an unobstructed view.
The Littleton organization is part of a much larger global network, with 2,700 chapters in 52 countries.
What makes the Littleton chapter special, Lotze says, is its inclusivity. At most Cycling Without Age chapters, the trishaws are owned by a care center, meaning only residents from that center can ride.
Cycling Without Age in Littleton (501c3) has sole ownership of four trishaws and makes them available to everyone.
"There's not one person who doesn't smile when they see us in the trishaw," notes Lotze, who, in addition to leading the organization, gives her fair share of rides. "It not only gives the passengers a lot of enjoyment, but it gets the community involved as well.
"While we focus on aging adults and people with challenges, we invite anybody and everybody from all walks of life who are unable to ride a bike."
The usual trishaw route in Littleton passes through the vast South Suburban Trail System and Hudson Gardens, a botanical garden with gravel paths not accessible by cars or other cyclists.
Rides are offered year-round, allowing passengers to see the full spectrum of the seasons: blooming flowers in the spring and summer, changing leaves in the fall, and Christmas lights in the winter.
On birthdays and special events, Lotze and her celebration team decorate the trishaw for the occasion and end the ride with a celebration at a nearby cafe.
"We'll have a table set up with goodies, and we'll have anywhere from 10 to 40 people there, and we'll all sing 'Happy Birthday,'" Lotze says. "We recently had a 92-year-old who started to cry. She told us it was the best birthday she'd ever had."
At a time when many young people are focused on screens, Cycling Without Age offers a chance for children to bond with their grandparents and great-grandparents.
It's also a chance, Lotze says, for aging adults to feel like their younger selves.
"On Father's Day last year, we had a daughter surprise her dad with a ride," she explains. "He looks up at the trishaw and says, 'This reminds me of Vietnam,' but not in a bad way. He said they used to go out to the bars and race the rickshaws. It brought him alive."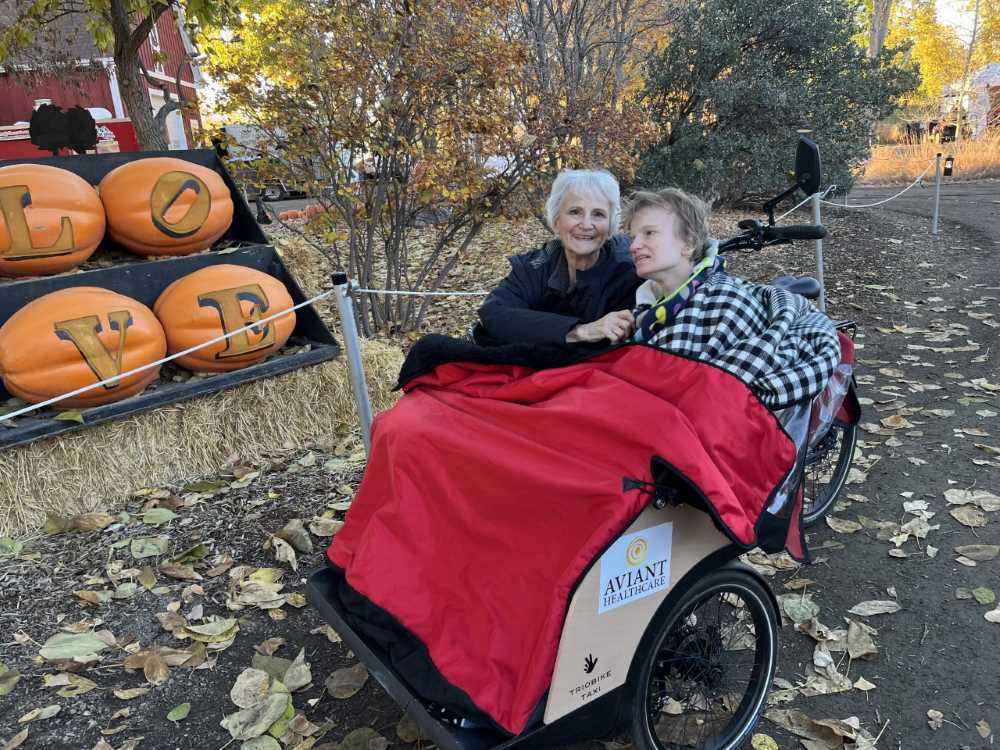 In and around Littleton, Cycling Without Care is exploding in popularity.
The chapter gave 12 rides in 2019, 350 rides in 2020, 1,120 rides in 2021 and has already passed 1,200 rides in 2022.
Especially in the wake of COVID-19, these human connections and outdoor experiences are more important than ever, Lotze says.
"I hope the silver lining of COVID is that we understand that there are seniors out there who need us, who need that connection," she explains. "We saw during COVID how people were stuck behind their four walls. A lot of people have moved on with their lives, but there are so many people every day who are still lonely, still isolated. We need to make sure that the people who are most vulnerable do not become the least visible."
As the program has grown, so have the demands of Lotze's time.
Thankfully, one of the organization's volunteers is writing grant proposals in hopes of securing funding for two full-time positions: one for Lotze and one for Lotze's sister, Jinny Neotles, who assists with scheduling and customer service from her home in Milwaukee.
In this new role — which Lotze calls the final chapter of her career — she is making frequent use of the skills and knowledge she gained as a therapeutic recreation major at UWL.
Her time in La Crosse, she says, were some of the best and most formative years of her life.
"The irony is that, in my whole career, I didn't have as many opportunities to use what I learned," she says. "Now, in this last chapter, there are a lot more connections to my major. I owe so much to UWL and the way it has changed my life. It's like I've come full circle."
More information
To learn more about Cycling Without Age in Littleton, visit their website or contact or send an email to info@cwalittleton.org.
Cycling Without Age has 20 chapters in Wisconsin, including one that operates out of the Onalaska Care Center.
For more information about the Onalaska chapter, contact Johanna Roberts at 608-783-4681 or jroberts@bsjcorp.com.