Posted 8:07 a.m. Wednesday, June 21, 2023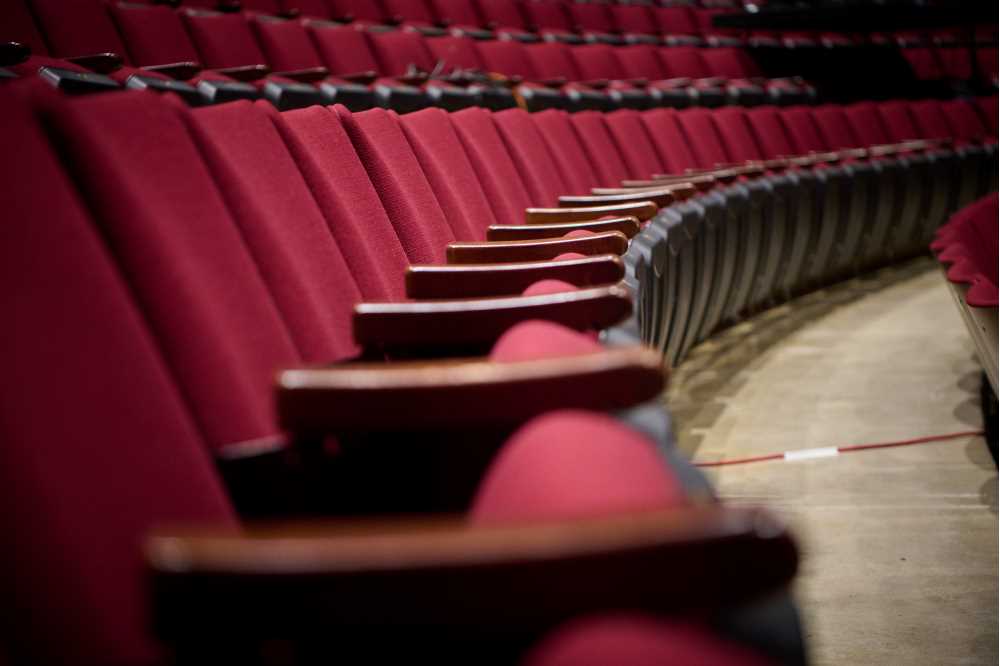 UWL Theatre's SummerStage performing 'Cinderella'
The UWL Department of Theatre and Dance presents its SummerStage production of the magical musical fairytale, "Cinderella." As adapted for the stage, with great warmth and more than a touch of hilarity, the romantic fairy tale warms the hearts of children and adults alike. "Cinderella" runs at 7:30 p.m. June 23-24 and matinees at 2 on Jun 24-25 in Toland Theatre, Lowe Center for the Arts, 333 N. 16th St.
Inspired by the acclaimed 1997 ABC TV remake starring Whitney Houston and Brandy, "Cinderella (Enchanted Version)" features hallmarks of originality, charm and elegance and brings to life the miraculous kingdom where dreams come true. Cinderella, having lost both parents at a young age, dreams of a more fantastic life, but cannot escape the clutches of her stepmother and two stepsisters. Then, it is announced a royal ball is taking place and all maidens in the kingdom must attend. Despite the stepfamily's best efforts, Cinderella makes it to the ball and meets the prince, with the help of her little animal friends and her Fairy Godmother. Cinderella is a timeless tale of overcoming the seemingly impossible with determination, faith, and a little bit of magic.
Tickets are on sale online at www.uwlax.edu/theatre-arts. In person/phone tickets are available through the Box office from 1-3 p.m. Monday through Friday and one hour before show times. Tickets are $15 for UWL students and children under 12; $22 for other students and seniors; and $25 for others. Call 608.785.6696.
IF YOU GO:
WHO: UWL Department of Theatre and Dance
WHAT: Cinderella (Enchanted Version)
WHERE: Toland Theatre, UWL Lowe Center for the Arts located at 333 N. 16th St., La Crosse
WHEN: June 23-24 at 7:30 p.m. and June 24-25 at 2 p.m.
COST: Tickets are on sale online at www.uwlax.edu/theatre-arts. In person/phone tickets are available through the Box office from 1-3 p.m. Monday through Friday and one hour before show times. Tickets are $15 for UWL students and children under 12; $22 for other students and seniors; and $25 for others. Call 608.785.6696
CAST: Mackinley Bruemmer, Molly Frey, Katire Frieds, Hannah Friesner, Brianna Frost, Brittany Jansen, Kayla Korish, Kelley Manson, Brittany McGuire, Anna Montgomery, James Jax Murphy, Will Nysse, Michael O'Brien, Sophia Paulson, Kelsey Taunt, Emma Trettin, Quinn Williams
PRODUCTION TEAM: Greg Parmeter (Director), Kristin Freedlund (Musical Director), Laurie Kincman (Stage Manager), Michelle Collyar (Costume Designer), Megan Morey (Scenic Designer), Brodyn Byington (Lighting Designer), Ashley Dobrogosz (Choreographer)