Posted 12:30 p.m. Friday, Feb. 12, 2021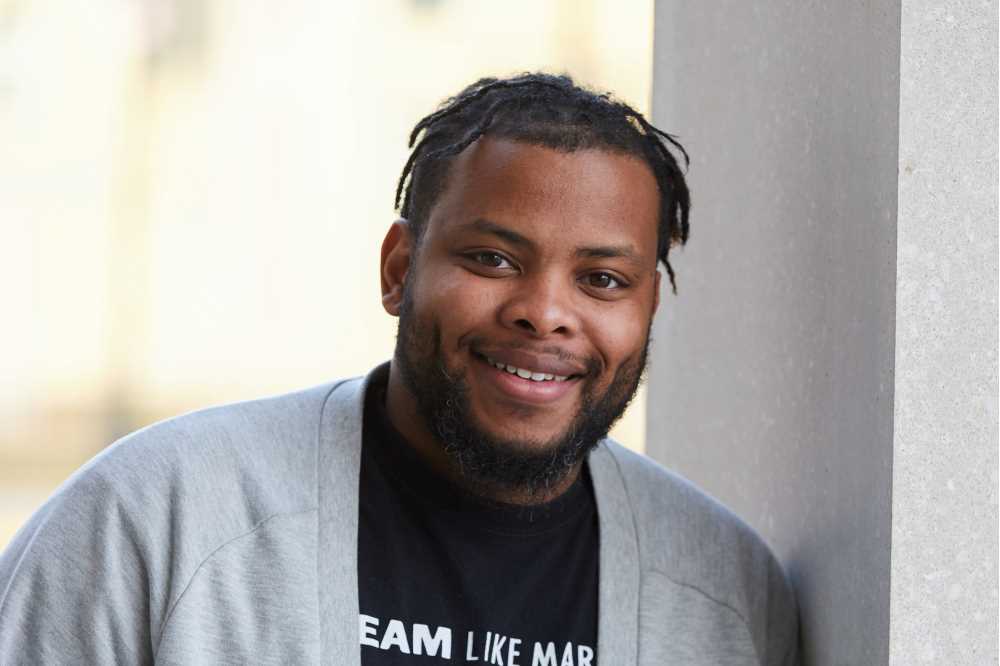 UWL's Shaundel Spivey named to governor's advisory council
UW-La Crosse will have a familiar face on Gov. Tony Evers' newly formed Advisory Council on Equity and Inclusion.
Shaundel Spivey, director of UWL's Upward Bound program, has been invited to serve on the committee, which is composed of equity and inclusion leaders from across the state.
The council will provide strategic guidance to the governor, lieutenant governor and Department of Administration secretary as they develop a sustainable framework to promote and advance diversity, equity and inclusion practices across Wisconsin state government.
Spivey says he was surprised but honored to be selected by the governor's office.
"At first I was like, 'Man, this is a big deal,'" he explains. "I was speechless, but at the same time, I was very humbled and appreciative of being seen as a leader doing great work with equity and inclusion."
Spivey, who earned his bachelor's and master's degrees from UWL in 2012 and 2015 respectively, has a strong reputation for promoting diversity and social justice in the Coulee Region.
He worked as a cultural liaison for the School District of La Crosse and has served on several local committees, including the La Crosse Human Rights Commission.
In 2016, he founded a nonprofit — Black Leaders Acquiring Collective Knowledge — which empowers La Crosse's Black community by focusing on seven pillars: community engagement, financial literacy, youth engagement, family, spirituality, health and wellness, and education.
And through his work with Upward Bound, he helps students from diverse and underprivileged backgrounds make the difficult transition from high school to college.
Spivey's contributions were widely celebrated in 2019, when he received La Crosse's Dr. Martin Luther King Jr. Leadership Award. He was also elected to the La Crosse Board of Education in 2020.
As a member of the governor's advisory council, Spivey hopes to take his advocacy to the next level.
"One of the things I want to bring attention to would be education, exploring how we can approach equity and inclusion in our educational practices and in our curriculum," he notes. "The other would be health care, promoting equitable practices and addressing the disproportionate injustices we see in health care.
"I'm looking forward to representing the city, the university and the community," he says.