Posted 4:19 p.m. Tuesday, Feb. 15, 2022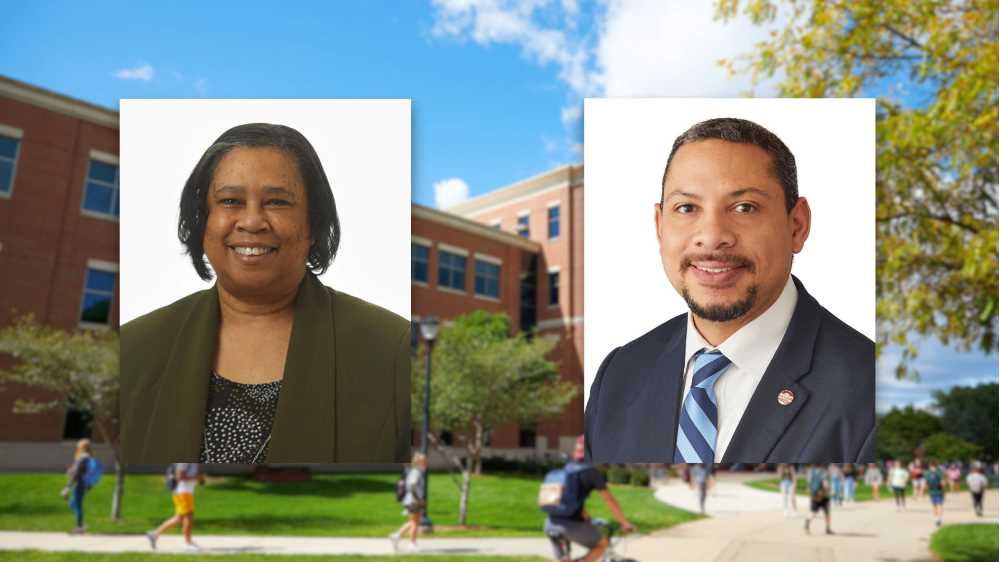 Vice chancellors Stewart, Figueroa to meet with students March 2, 9
Students are invited to share a meal with vice chancellors Barbara Stewart and Vitaliano Figueroa — an opportunity to express thoughts and concerns and build stronger connections with UWL leadership.
This semester's Breakfast of Champions and Lunch with Student Leaders is scheduled for March 2 and 9. The former is open to all students, while the latter is intended for students serving in or aspiring to leadership roles.
"It gives us a chance to listen to successes students are having, as well as challenges, so we as administrators can better serve their needs and overall student needs," explains Figueroa, vice chancellor for Student Affairs. "We try to listen more than we talk, but we also try to share timely and accurate information with students, so they know where we're coming from and can share that information with their colleagues."
Stewart and Figueroa launched Breakfast of Champions and Lunch with Student Leaders several years ago to create a more direct line of communication with students.
In a typical semester, they have a few of these events, with roughly 20 students attending each.
"It can be very difficult for students to know us and understand what we do," says Stewart, vice chancellor for Diversity & Inclusion. "This is an opportunity for them to see us less as administrators and more as humans. We were college students too once, and we understand at least some of what they're going through. Having an opportunity to articulate our stories, and listen to their stories, hopefully resonates with them a bit."
Those interested in attending Breakfast of Champions or Lunch with Student Leaders should contact a department director in either Student Affairs or Diversity & Inclusion.
For more information, contact Faith Bergin at fbergin@uwlax.edu.