Posted 3:22 p.m. Wednesday, March 29, 2023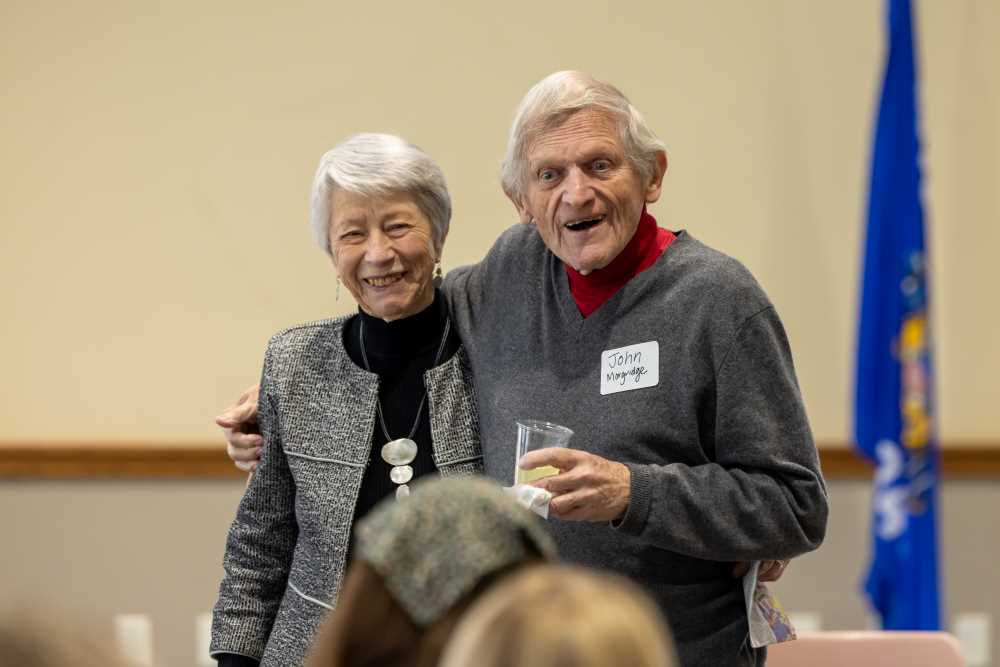 Scholar fund helping deserving students pay for college, find success
When many UW System students get an email from the Fund for Wisconsin Scholars, they think it's a scam. Thankfully, most follow up with a UW Financial Aid Office and find out it's not. The grants currently valued at $4,500 per year for up to five years from the Fund for Wisconsin Scholars is real money. It's provided from John and Tashia Morgridge, two generous Wisconsin natives who want to heartfully help state students from low-income households.
In 2008, the Morgridges created a need-based grant program for Wisconsin college students. The two Waukesha natives graduated from Waukesha High School and UW-Madison, with Tashia earning an education degree and John, a degree in business.
The couple attribute much of their career and life success to childhood experiences and education. They believe that increasing the number of Wisconsin citizens with college degrees creates benefits for both the individuals and the state.
Fund for Wisconsin Scholars (FFWS) recipients have much in common: They are young graduates of Wisconsin public high schools attending a UW System or Wisconsin Technical College System school. With varied backgrounds from the state's 72 counties, they all have a goal of attaining a college degree. In its first 15 years, the fund has provided more than $112 million to more than 25,000 students statewide.
Some of the 212 UW-La Crosse students who received grants totaling nearly $1 million for the 2022-23 school year got to meet the couple behind the money during a lunch on campus March 22.
John told recipients that in life, they'll have opportunities to make decisions, discover some decisions are already made for them, and find opportunity to be random.
"You've been randomly selected. The key is to be prepared and capitalize on it," John told them. "Our wish is you take advantage of opportunity, make a lot of friends and maybe find a partner and graduate."
Tashia encouraged the students to take advantage of learning from professors and other UW staff.
"Go to class and enjoy it," she said. "Milk that as much as you can. You'll probably never be in a situation again in your life where there are so many talented people to help you."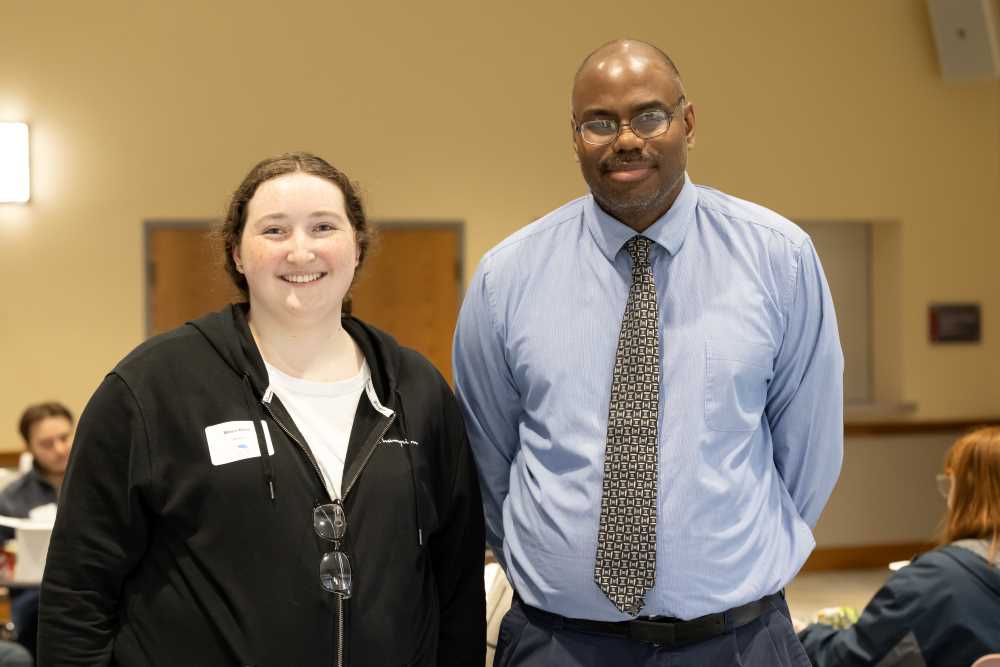 Christina Hayes, director of the UWL Financial Aid Office, has worked with students on campus in the program since its inception. She says while the biggest challenge is getting students to believe the program isn't a scam, once they get in the program, they prosper.
"It's been a wonderful opportunity for low-income students to reduce the need to borrow higher loan debt," Hayes explains. "It also increases the opportunity to complete a degree and graduate on time."
Hayes says students also benefit because the program assesses their needs and can increase the amount of funding they receive. She says additional summer awards for up to $1,000 further reduces student loan debt.
Hayes also says adding mentors at each campus has further improved the program by increasing student engagement.
Maysa Osley, a junior from Holmen majoring in philosophy and English, received the Fund for Wisconsin Scholars grant in fall 2020. Since, she has become a peer mentor for other recipients.
Like them, Osley thought it was too good to be true when she was awarded the grant. But she says the funding has allowed her to focus on studies instead of constantly worrying about how to afford tuition and other expenses.
During her freshman year, Osley met with the fund peer mentors on campus and took advantage of activities they planned. She says it was key for her to become more involved in campus life since most classes were remote when she started college due to the pandemic.
Osley was so energized by the program activities that she asked to be a peer mentor when she discovered her mentors were graduating.
"Becoming a peer mentor meant not only that I could become more involved in campus life, but that I could give back to the FFWS program that has given so much to me," she says.
Through the peer mentoring program, the fund provides each campus with additional monies to organize monthly events for freshman and transfer recipients. At a recent event, Osley and others crafted blankets for the local humane society.
"Recipients often enjoy service events like these because it allows us all to give back to our community with the resources that the FFWS program provides us," she explains.
Other events are more academic-related, like end-of-semester study time that offers quiet study rooms and snack breaks. The events bring recipients together to show them that someone cares and is here for them, Osley notes.
"It is extremely rewarding to connect with these grant recipients and provide them with the resources that they need to be successful in their college education and life in general," she says.