Posted 8:22 a.m. Wednesday, Sept. 22, 2021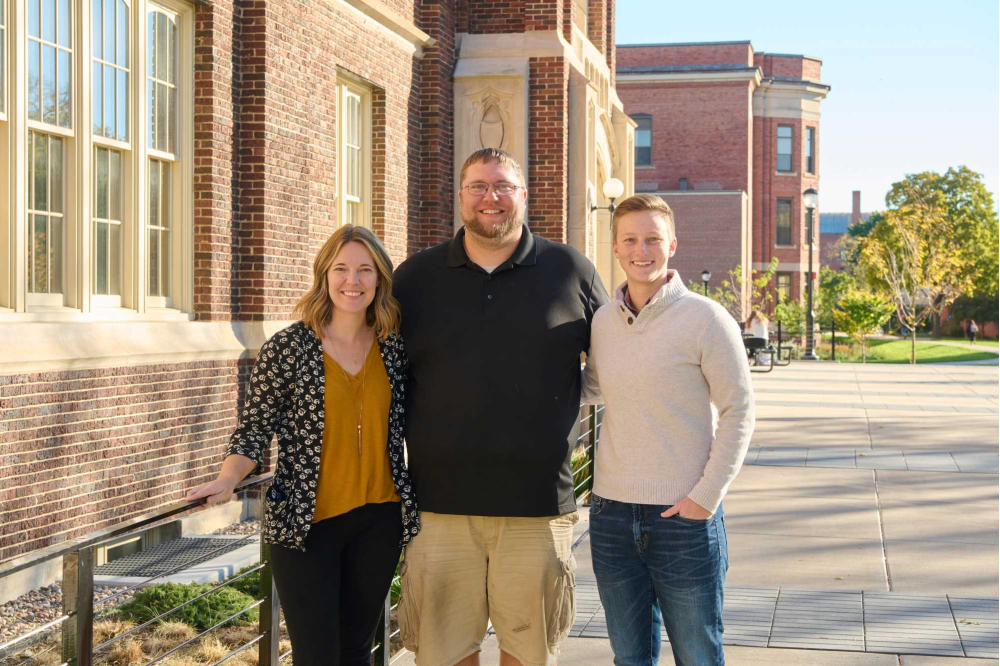 Endowment continues the spirit of Neala Frye
When Neala Frye died an untimely death in 2013, classmates at UW-La Crosse wanted her compassion for others to live on. Nearly a decade later, it is.
That more than gentle reminder came this past summer when Tyler Zibrowski, '11, thought a new employee looked familiar. The rookie colleague, Emily Holldorf, was the new marketing campaign manager for Dynamic Lifecycle Innovations in Onalaska.
"I knew that she looked familiar, but I could not seem to pick up on where I remembered her from," recalls Zibrowski, finance manager at Dynamic.
Then, one day in passing, Holldorf asked Zibrowski if he was related to Ashley Zibrowski, '12. That's Tyler's wife.
When he responded, "yes," Holldorf then asked if he knew Neala Frye, the name attached to a scholarship she received at UWL in 2015.
That was it — Tyler had seen Holldorf's name before, along with a picture of Holldorf with Ashley, a friend, and Frye's parents at the UWL scholarship award ceremony.
Neala Frye was one of the Zibrowskis' closest and best friends. In fact, they were renting a house with Frye when she died.
The Zibrowskis, Frye and about 10 others became friends through UWL connections and while working at Menards just before 2010. The group was usually together in some fashion most nights and weekends. After Frye's death, they remained close friends. Most still live in the La Crosse area, while others are in Madison, Eau Claire and stationed in North Carolina.
When Frye died of hypothermia in February 2013, the group was crushed. Along with Frye's mother, Roxanne Weeden, the friends decided to pay tribute to their classmate known for her kindness and generosity, along with a passion for her studies, particularly the university's American Marketing Association.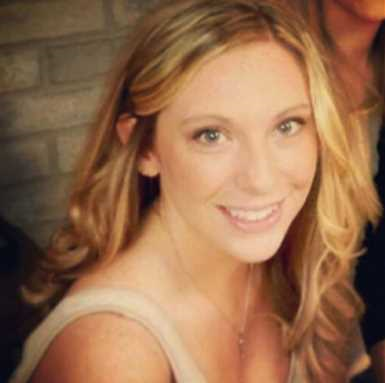 "We wanted to create an opportunity for all of those who knew her to contribute to an ever-lasting tribute in her honor," explains Tyler. "We have evolved this endowment fund to spread across the entire campus versus just marketing-related so that we could reach the entire campus in honoring her memory."
But their tribute goes beyond raising money to endow the Neala Frye Memorial Scholarship. Each February, family and friends gather to do Random Acts of Kindness (RAKs)around the La Crosse area in her memory. The La Crosse community and UWL students typically receive the acts, but others extend nationwide. Connected through social media, Frye's friends do things like handing out flowers and candy, digging cars out of snowbanks, paying parking tickets, and motivating via messages around campus.
"This effort has actually reached people across the U.S. who are connected to one or all of us in some way to do RAKs in her honor as well," says Tyler. "There are people from coast to coast that receive some type of kindness in her memory."
Tyler says meeting someone directly benefiting from the scholarship honoring Frye was shocking at first. Months afterward, it remains exciting.
"Ashley and I talked about it later that night and it was incredible how small of a world it is in the La Crosse area," Tyler says. "Having a colleague working side by side with us that benefited from the scholarship that was set up to honor Neala was an incredible thing to comprehend. It was like Neala was making her presence known to us.
"I honestly hope and pray that these connections never cease to come up," Tyler continues. "They are very impactful on her friends and family that are always finding ways to remember her."
The unexpected meeting of someone who helped establish a scholarship for their friend was humbling and comforting for Holldorf, '16.
"The network that Neala's spirit continues to cultivate is pure and powerful," notes Holldorf. "The 'Random Acts of Kindness for Neala' Facebook group that is 875 strong reminds me every year of the warmth and joy this community stands for.
"Knowing that I get to work next to one of Neala's closest friends – one of the founding contributors to this memorial scholarship – every day evokes a very deep feeling of gratitude," she continues. "It ultimately reinforced what I already knew in that Dynamic Lifecycle Innovations was the right place for me."
In a Facebook post following the scholarship reception in 2015, Holldorf posted:
"Though I did not have the opportunity to know Neala personally, I do know that she has touched many lives very deeply through her school and extracurricular involvement. To use one of my favorite quotes: 'Our fingerprints don't fade from the lives we touch.'"
Six years later, after meeting one of Neala's friends by happenstance, Holldorf believes that even more.
Who was Neala Frye?
Native of Beloit.
In her senior year at UWL; involved with the American Marketing Association when she died of hypothermia Feb. 17, 2013, at the age of 23.
Neala Frye Memorial Scholarship established by classmates, friends and family.
The Random Acts of Kindness for Neala Facebook group helps friends organize RAKs nationwide each February.
Contribute to the Neala Frye Memorial Scholarship