Posted 10:02 a.m. Monday, April 19, 2021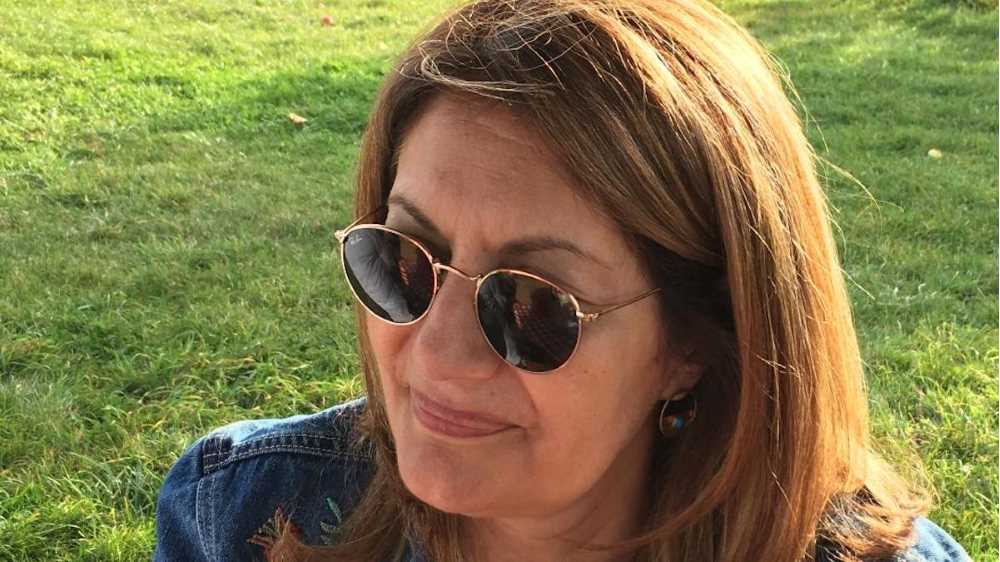 Artist to explore home, identity, belonging, liberation and more during Creative Imperatives Festival
Artist Sawsan AlSaraf explores displacement, home, identity, belonging, abandonment, liberation and spirituality through her artwork and research. She'll speak during UW-La Crosse's Creative Imperatives Festival March 3-5, while reflecting on 42 years living in diaspora and its impact on her artistic and personal identity.
AlSaraf, an expatriate Iraqi, has moved between the Middle East and North America since 1977.
"The challenges I face with every new movement in my journey empowered my creative self," she says. "It gives me the ability to liberate myself from any physical or psychological burden. Only with my artwork can I reach this freedom."
UWL's sixth annual Creative Imperatives festival is about exploring freedom. The theme, "Freedom Unbound: The Power of the Arts," will include exhibits, performances, workshops, and presentations that demonstrate how the visual and performing arts can be used to showcase marginalized populations, champion causes and generate ideas. Learn more.
AlSaraf's artist talk will be at 7:30 p.m. Monday, March 4, in Annett Recital Hall, Center for the Arts.
Throughout the festival, AlSaraf will exhibit a digital print installation, "Weight & Weightlessness."
During her artist talk, she will share an artistic narrative of her journey by showing projects she has worked on over the past decade, starting with her photo-collage paintings in the "Sufi Path" series. This series represent her path of healing through spirituality. She will also share the "Voice & Voicelessness" project and "Rihla" series. The talk will end with a screening of her experimental short film "Tomorrow you will become a magic ney I said but you did not hear me."
AlSaraf has a goal with every new work she creates that reflects both the personal and socio-political situation, she says.
"Only through the process of my artwork can I reach what I hope to communicate to the viewer. If I wasn't satisfied with my process, then it's a long way to reach that goal!" she says. "Art is a vehicle of my self-expression and vital to my wellbeing."
Her work can be relatable to many, she explains, especially those who live in diaspora or have experienced displacement.
About Sawsan AlSaraf
Sawsan AlSaraf, a Canadian citizen who was born in Iraq, lives and works in Montreal. A visual and multimedia artist, AlSaraf draws her references from life experiences as an expatriate Iraqi woman. She uses her artistic energies to create works that allow for discussions about belonging, identity and the accurate representation of Arab communities. She holds a bachelor of fine arts in studio art from Concordia University in Montreal, Canada, and a master of fine arts in visual art from Vermont College of Fine Arts. Her work has been screened and exhibited in Beijing, Beirut, Amman, Abu Dhabi, Baghdad, Montreal, Savannah, Georgia and Vermont.